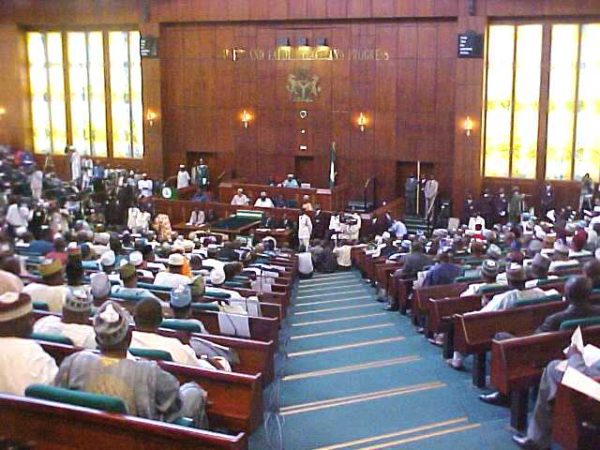 The House of Representatives has ordered the Central Bank of Nigeria to withhold the planned release of the N5,000 notes pending the outcome of the investigation of the House Committee on Banking and Finance.
The lawmakers resumed today after a long recess and at their meeting, agreeed that the committee would investigate the planned introduction of the controversial N5000 note. The committee would also look into the redesigning of the N10, N20 and N50 into coins.
Channels TV reports that the House passed the resolution following a motion moved by a minority leader, Femi Gbajabiamila. He called on the National Assembly to urgently reform the CBN Act which allows the apex bank to expend money without the National Assembly's appropriation.
Photo Credit: Channels TV