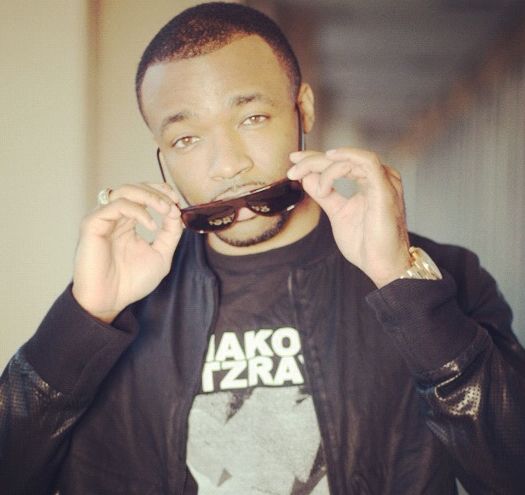 There is something about a guy who speaks with a deep bass voice that melts the insides of most ladies. Add that to good looks and you have an almost irresistible package.
About two weeks ago, some Trybe Records' artistes had us in stitches with their #NaWhoDeyHelpAm skit which has since gone viral. While we appreciated the humour and creativity behind the short skit, there was something else that drew our attention – that deep bass voice.
So, last week, when I went to the Trybes Records studios to have an interview with eLDee, I met Rukus (Kingsley Okafor) who doubles as an artiste and the General Manager of the record label. As soon as he opened his mouth to say hi, I knew he was the guy behind that voice. We got chatting and he told me more about himself. He recently relocated to Nigeria in July after living in the United States all his life to pursue his music. He left his plush job, his family and says he has been having an amazing time in Lagos so far.
Although he is yet to release his debut single under the label, he has been working on a number of tracks which I had the pleasure to listen to and I have to say, he just might be Nigeria's next big music star. I couldn't resist having a short interview with him.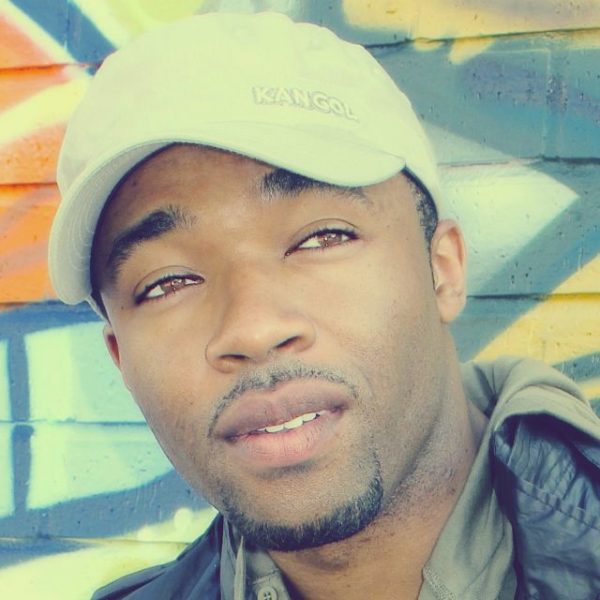 You got the ladies swooning with your voice on the #nawhodeyhelpam skit with other Trybe Records artistes. The question that has been on everyone's lips since then is "who is this guy". So do tell us, who is Rukus?
Wow, I never expected ladies to love my part of the skit, but I'm honored. I would say Rukus is four people in one; a rapper/lyricist who is honest and reflective about the world he sees around him, a savvy business man, a lover of all things beautiful – from music to women to poetry, and a God-fearing man who feels he has a purpose beyond music to impact this world.
When did you start doing music and what tracks have you featured on?
I started doing music seriously after university in 2005. There was so much to learn about the industry, especially as competitive as it is in the US. My first major feature was in 2008 on eLDee's "Big Boy" remix alongside Iceberg Slim and Proto (Chiddy of Chiddy Bang). More recently I featured as the last verse on Basketmouth's track "Where I'm From" which also had eLDee and Wizkid.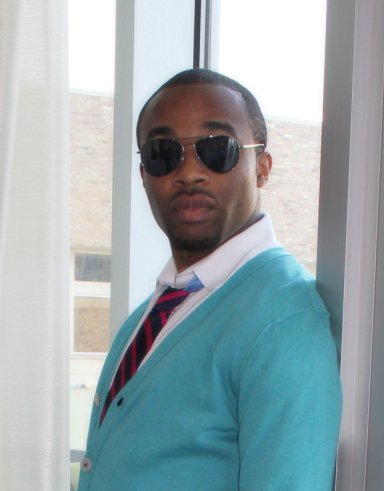 You were a guest artiste at Basketmouths's comedy show in Lagos some months ago. How did you come about that appearance?
Well I met Basketmouth for the 1st time last December when we recorded "Where I'm From"…he didn't know who I was so eLDee asked me to freestyle for him. Once I did, he was impressed and asked me to be on the song and we exchanged contact information. When he came to do a show in Houston we linked up and hung out. Behind all the jokes, Basketmouth is one of the rare guys you will meet that supports unconditionally. If he believes in you, he's all in. So he asked me to perform at the African Kings of Comedy show in May and even offered to fly me in from Yankee and house me. I'm loyal, I'll never forget that. It was during that time I finalized my deal with Trybe Records.
Tell us about your contract with Trybe Records. When did you join the label, what are your roles and how has your stay been so far?
I have a unique role with Trybe Records. I'm an artist, but I'm also the general manager of the label. So as eLDee's role has shifted more to the business side as CEO of both Trybe Records and its parent company Iman Entertainment, my job has been to help manage the day-to-day operations of the label. Luckily, eLDee is a great person to work under because he has a wealth of knowledge and experience, plus I feel we have the most talented roaster of artistes in the industry.
Tell us about your background. Where did you grow up and school?
I'm an Igbo guy; Imo State to be specific, Arondizuogu. I grew up in Texas and schooled at Texas A&M University.
Where did you work after you graduated from the University?
I worked for Goldman Sachs' mortgage subsidiary where I was an Assistant Vice President.
Why did you then decide to leave what most people would call a "lucrative career" and come down to Nigeria to pursue a career in music?
I get that question a lot. It doesn't make sense unless you're someone who believes in a purpose driven life. God has blessed me with some talents to do vastly different things. Somehow sitting in an office making decisions and pushing paper around all day didn't sound like the life God had planned for me. There has to be something more, there has to be a talent I can use to gain the leverage to create the kind of change I want to see; charities, youth initiatives, and people thinking about the world around them. Artists like eLDee, Banky W, and Don Jazzy have proven that music can be a tremendous platform for having the kind of positive influence I want to have. So while money is definitely important to me, I've found when you're really good at anything, money tends to chase you. But you have to pursue your own legacy. What eLDee has as a vision for Trybe Records and Iman Entertainment is something that aligns with my aspirations for my legacy as well as my financial future.
Prior to your relocation, how often did you visit Nigeria? What are your earliest memories about Nigeria?
I had visited Nigeria when I was 4 years old, but coming from a big family it was hard to organize and finance everyone going together often. My earliest memories are of visiting my cousins in our village and just running around in a place that was so different from my experience in the states. We used to write letters to each other, but it was so different seeing your extended family and eating, talking and laughing together.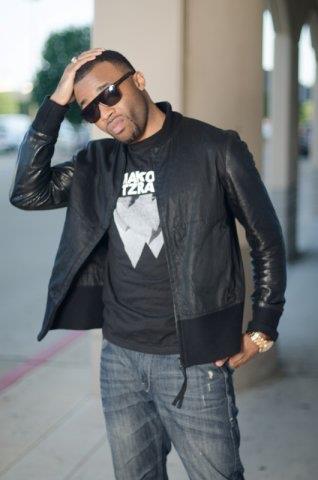 Have you experienced a culture shock these past few months? How are you finding your stay in Nigeria compared to what you were used to in the US?
With my previous job I got to travel a lot of places, and anyone who has lived in Houston, Texas will testify that both the weather and the large number of Nigerians present there make it feel very much like Lagos. So growing up in a very Nigerian household around a lot of Nigerians – not much culture shock.
So, that voice… where did you learn to talk like that?
Well, I've talked like this for awhile now and I don't sound like anyone in my family so I have no clue! Funny enough, when I was 11 or 12, I remember having a crush on a girl and her not wanting to talk to me because my voice was just too high. I wonder what she would say now.
You know what, Rukus, I'd rather hear you speak like that than rap. Not that I'm saying I don't like your rapping, but I'm more intrigued by the bass voice. Are you going to put out any tracks where you are just going to talk….
Wow, thanks. This interview is making me smile too much! Well I may have a track or two that are lets just say, sexier, and for the ladies in my speaking voice, not my rapping voice.
Do you do any voice-overs, commercials or stuff like that?
Yes, I just started getting into that. While I was in NY for the NEA Awards, I got an opportunity to do some voice-over work for a really big brand in the states, and I've done some commercial/jingle work as well since I've been here in Nigeria.
When will you be thrilling us with your debut single?
Look for it to drop before Christmas.
On a broader sense, what are your aspirations as an artiste?
I just want people to listen to me and feel that they got to hear something that they couldn't hear from most artists – whether that's my sound, or the perspective I create through my lyrics. I want to provide a snapshot of what it means to be human – the search for money, love, fear, partying, ignorance, regret – the full range of emotions. I'm not trying to preach to anyone. I want people to relate to me at some level because i feel like I relate with almost everyone. Oh yeah, and I'd like to someday be known as one of the best.
I hope you didn't leave some girl lonely back in the US?
Maybe a few.
How old are you?
Young enough to do something crazy, but old enough to know better…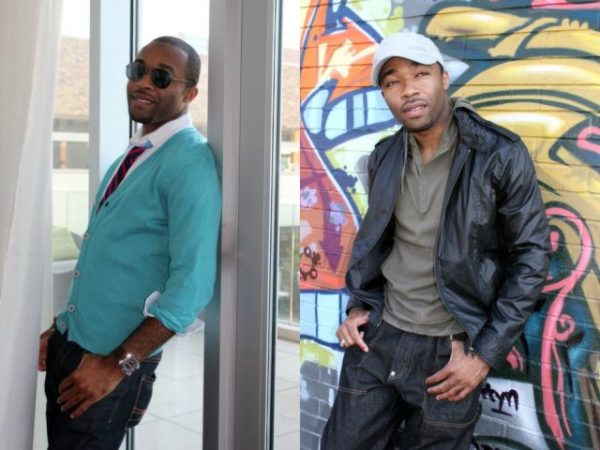 Five Teasers for Rukus

Your turn-on in a woman – Eyes, teeth, figure, ambition, confidence, intelligence
Dark-skinned or light-skinned woman – Do people still care about stuff like that? Light skinned or dark skinned, if you're hot, you're hot. I love it all.
Number of serious relationships ever – 1
First kiss – I don't kiss and tell, but it was the back of the bus, after school, and I was a natural.
Nigerian female artiste you would love to act romantic with in a music video – That's tough. I'll name my top 5 in no particular order: Eva, Muna, Zaina, Seyi Shay, and …Poko maybe? Hahahaha!
Play Trybes Records – #NaWhoDeyHelpAm (Skit)
[audio: https://www.bellanaija.com/wp-content/uploads/2012/10/Na_who_dey_help_am_-_Trybe_records_BellaNaija.com_.mp3]
Download
Today, Rukus released a freestyle titled "Scared Money" where he reintroduces himself as an artiste under Trybe Records and gives us a glimpse of his rapping abilities.
Check on it!