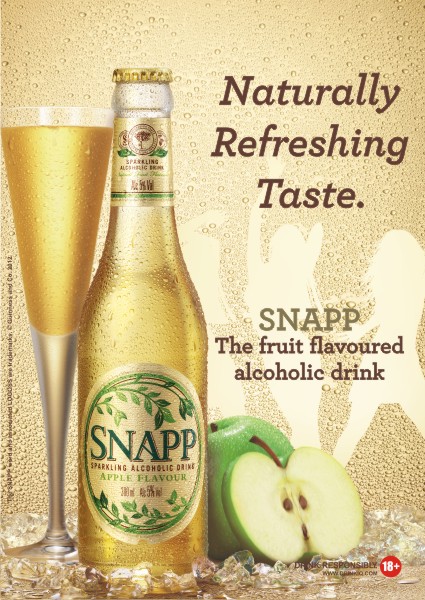 Hey people! How are you doing? You need to check out the SNAPP TV Commercial. It's really awesome, from the dresses the SNAPP ladies were wearing to the upbeat music.
The ladies showed a lot of confidence and swag in the club. They knew exactly what they wanted; they turned down the beer drink and with a snap of the fingers, they called for and got SNAPP.
It's obvious that SNAPP is for the independent, stylish, upbeat, contemporary woman of the 21st century. It's a great replacement for beer which most ladies dread.
SNAPP is the number one drink for us ladies. So girls! Anytime you need a refreshing drink ….. It starts with a SNAPP!!!
To find out more about SNAPP, click here http://bit.ly/tvcbel or follow on Twitter at #snappnigeria
__________________________________________________________________
Advertorial – Sponsored Content