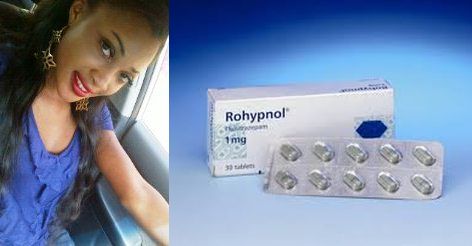 The sad murder of Cynthia Osokogu, a 24 year-old post-graduate student of Nasarawa State University in Lagos some weeks ago by her Facebook friends seems to have yielded some positive changes. The Federal Government is set to ban the sale of Rohypnol in Nigeria, the drug used to sedate her at a hotel in Festac, Lagos some moments before she was molested and later killed.
According to the testimony of her killers, they had obtained the drug across the counter at a local pharmacy. Rohypnol is popularly known as the 'date rape'  or 'date molestation' drug because of its ability to cause unconsciousness and memory blackouts.
The Minister of Health, Prof. Onyebuchi Chuckwu, said yesterday after the weekly Federal Executive Council meeting that the decision was informed by the need to curb the disastrous use of the drug.
Although the ban has not yet been made official, the Minister said it was being considered. "There is a different body that decides which drugs can be used in Nigeria; this agency is not the National Agency for Food Drug Administration and Control (NAFDAC).
"The law that empowers that body allows it to decides which drugs should be banned or used in Nigeria.
"Right now as the minister, I have directed the appropriate bodies, which are the Nigerian Essential Drugs List and National Drug Formulary Committee, which is established by a separate law, to look into whether or not we should ban the drug."
Rohypnol, otherwise known clinically as Flunitrazepam is a powerful sedative that is illegal in the United States but is used elsewhere for hypnosis and anaesthesia.
Although her death brings back sad memories, the ban is welcome and might serve as a deterrent to other people who plan on committing such crimes using the drug.