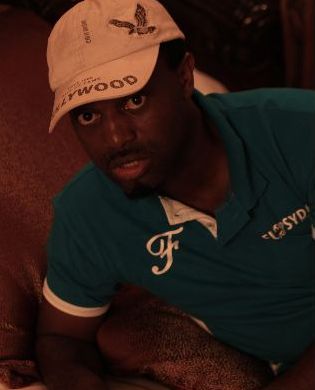 When we first heard that a musical thriller, "Hoodrush", would be hitting our screens soon, we were super excited about it. It was a different kind of movie coming from Nollywood. Aside from the fact that the movie features original music created just for it, the leading role would be played by one of Nigeria's biggest female actresses, Bimbo Akintola, with a host of bright young stars including OC Ukeje, Chelsea Eze and Gabriel Afolayan.
And so we were curious. Who was the brain behind the movie? Who brought together this vibrant cast in a first-of-its-kind music thriller?
In this exclusive interview, Bellanaija's Adeola Adeyemo gets to chat with Dimeji Ajibola, the young and talented writer, producer and director of Hoodrush. Dimeji is the CEO of Flipsyde Studios, and has been into advertising and animation works. Hoodrush is his first movie.
You are bringing something new and fresh to Nollywood, and what makes it special is that you are considered a newcomer in the industry. Where have you been before now?
I've been around for a while, I've been in advertising. We do the production side of advertising. The advertisers do their copy and they bring it to people like us to produce. But that wasn't enough for me. I needed something more challenging so when I was able to build the finance, I decided it was time for me to go to the movies and do something.
Tell me about some of your popular advertising works?
I've done a couple of TV commercials, one of the popular ones is the MTN advert where a phone transformed into a small robot and started dancing Alanta. We did that at Flipsyde Studios. The Dettol advert that is currently running, we did that.
Why did you decide to invest in Nollywood?
For me, it's not about profit, it's about uplifting the standard of the movie industry. Nollywood is popular but it's not popular for its quality. For people like myself who have been in the background, we know what we can do. We think that we can do better than what is being put out there and maybe when those who are in the industry see that there are people trying to raise the standards, they too will follow. If Nigeria is good for one thing, they follow. So once they start seeing good things coming from one angle, they would want to copy it and in the near future, the Nollywood industry will become better in terms of quality and the industry will grow bigger and better.

Where did you get the funds to make the movie?
I've been in advertising and that is where I got most of my money from.
Are you trying to say that you used your personal funds to shoot the movie, no sponsors?
Yes, they are my personal funds.
How much did you expend in making the movie?
I don't know. Because I've not finished spending. I don't want to understate or overstate. But it's a lot.
I've heard from some of the actors in the movie that you paid them quite well compared to some other movie producers
The truth is, I wish I could even pay them more. From my own standard, I don't think I paid them well. For my next project, I will even pay better. What I'm advocating for is for the industry to be better. So that when the investors put more money into movies, stars can become stars and directors can become directors. Once there is more money in the industry, it goes around.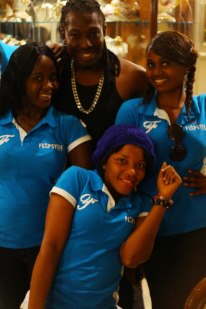 Tell us more about you. Where did you develop your passion and how did you come to this point of film making?
I am Dimeji Ajibola, I am from Kwara state. I grew up liking making stories and right from childhood, I've been finding means to put my story out there. Naturally, I try to use the medium that I have control over. At first, the medium that I had was illustrations. I used to use small illustrations to tell my stories, the ones that you call comics. From there I started learning animations and I started telling my stories through animations. And as I am growing older and acquiring more finance, I feel it is time to tell my stories through movies. So I took a course at the New York Film Academy in California. While I was there, I also did a Masters course in animation because animation is still my love. So I realized that it is time for me to tell my story and put it on the big screen.
If you have such a deep interest in animations, why didn't you create a full animation movie?
When I came back, I did a couple of short movies. In one of them, there is some animation in it. The reason why we are not going into full fledged animation is because it is painstaking. It is not something that one man can do or even 10. The challenge in animation is that we don't have a proper school here teaching people animation. That means that we don't have enough human resources around for you to employ to work on a major project. For it to be called a Nigerian movie, it has to be at least 90% Nigerian crew. If I have to take my job abroad to tell a Nigerian story using foreign crew, for me it won't be a Nigerian movie. So if it's not a Nigerian crew, it is not Nigerian. If I take it abroad, it won't have that Naija touch. So what I plan to do someday is to start a training facility that would teach people animation and when we have enough hands, we can do a full fledged animation movie.
Do you think Nigeria has a ready market for animation?
I think animation would sell in Nigeria. I realize we have big standards in Nigeria. I notice that whenever a Nigerian is doing well, Nigerians support and when we support our own, we can compete anywhere in the world. And because of that, we appreciate quality. So if it comes in the form of animation, Nigerians would support it.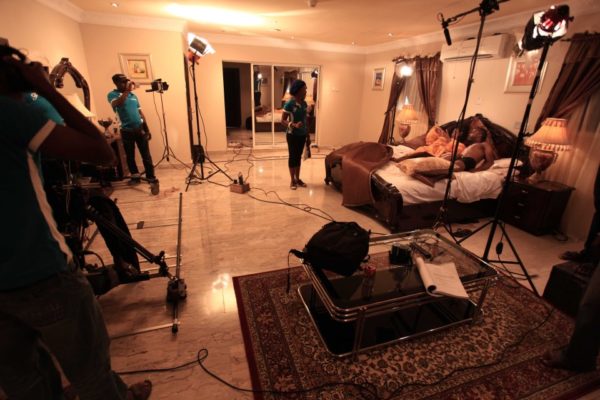 Now, let's get back to Hoodrush. What would you say to claims that Hoodrush might be a copy of other musical thrillers from Hollywood? 
It's not a copy because it's a genre. Anybody is free to do that. What is the sign of a copy is if the story line and the song looks like something like you've heard or seen before. Which in this case is not. All the songs are original, and the story line is original and Nigerian.
Who wrote the story and the script for Hoodrush?
I wrote both the story and the script because I have some talent in that area as well. Because it's my first movie, I wanted something I could pour my whole heart into. Hoodrush has a lot of emotion in it. Apart from the fact that it is a musical, the story line is something that you would connect with emotionally.
I understand there are a number of original songs in the movie. Who composed the songs?
The music was written by a prolific music writer, Patrick Matthias.
Is he a Nigerian?
Yes he is.
Are all the songs based on the storyline? What is the coordination between the songs and the story?
I wanted the music to have a relationship with the story. So when I was through with the script, I called on him. At every point where a song was supposed to come up, I let him know the story line so that the music would have a relationship with it. The music is a continuation of the story, it's not like the music has nothing to do with the story.
You have quite an interesting cast. You brought Bimbo Akintola back to the big screen after quite a break. What challenges did you have bringing together the cast?
The biggest challenge was casting Bimbo, because for those who would sing in the movie, her character is the oldest. It wasn't difficult getting young people to sing in a movie, but I needed an older and established actress for her role. Someone suggested Bimbo Akintola but because I haven't heard her sing before, I was skeptical. But after I met her and she sang, I felt like "wow, maybe I should give her more lines to sing". But they all had their chances in the movie and they all did well.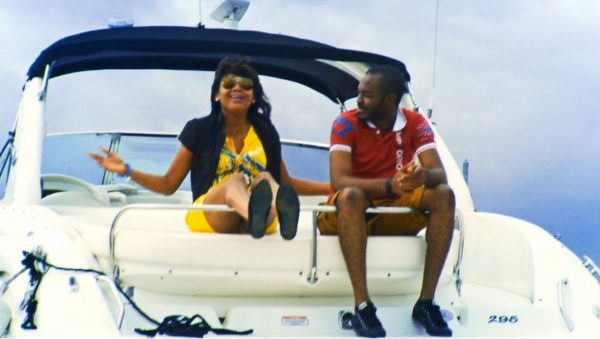 Did these set of actors actually sing?
We had an option to have somebody sing for them and they would mime it but it was not the case. They were all eager to sing, they didn't want anyone to sing for them. We composed the music before we called them in so when they came in, they found an already made song. The producer sang the song for them and they had to learn it.
How long did you spend on the set on the movie and where was it shot?
It took us a month on set. We shot in Lagos.
What are your expectations for Hoodrush as it comes to the Cinemas?
I think it would do well because this is a totally different angle of storytelling. It's not what the Nigerian public are used to. It is a breath of fresh air. I am different. My inspiration comes from far and wide, local and international. So putting all these together, we've been able to create a very nice story.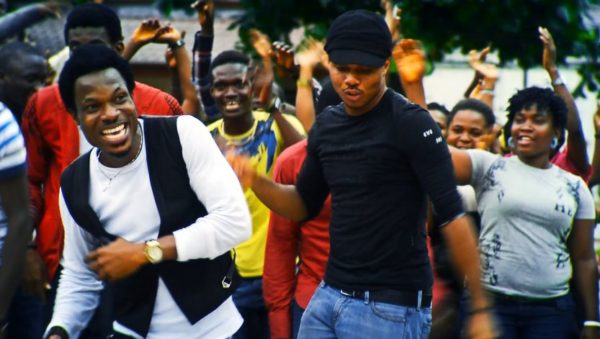 Hoodrush would premiere in Lagos at the Silverbird Cinema on Friday, 12th October 2012.
Watch the trailer