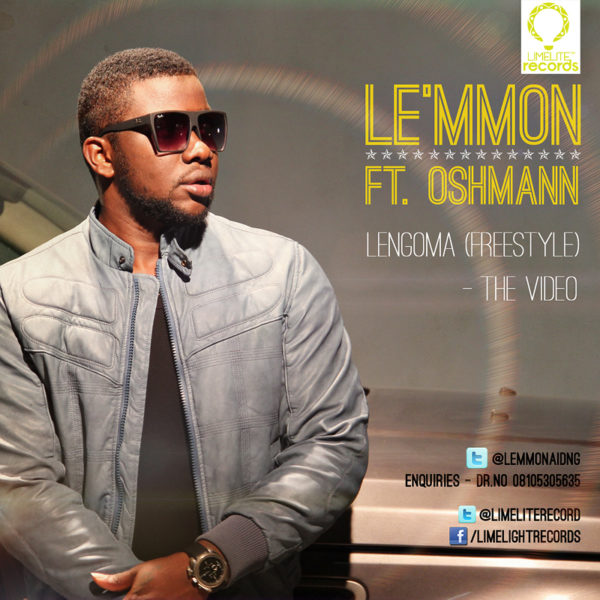 "Le'mmon is your new music superstar with a different feel to Naija's R&B and Pop music because he sings from the heart like no one else does. Signed to Limelite Records and he has the hit singles "Sweat" and "Celebrate" which took the Nigerian airwaves and cyberspace by storm. He has done a soundtrack for an upcoming Big Picture Entertainment movie called LUST titled, "Unbelievable" where is rendition is simply soulful.
 He dropped his mixtape virally titled REJECTED BY ALL, an 8 track EP, produced by the mecurial T.K. on Da Beet on September 1 2012, which is in preparatory to his  upcoming album.
 Not to keep you guys waiting for too long, Le'mmon has shot the video for Lengoma Freestyle a single that was in the Rejected by All mixtape. The single featured his record label mate Oshmann (a firebrand Yoruba hiphop artiste of repute), which is a Nigerian remix to the popular "Lengoma" song from South Africa's own DJ Sbu that featured the sweet voice of Zahara Mkutukane that dominated airplays on Nigerian radio platforms. The video was shot in Lagos, Nigeria and directed by Toka McBaror with exotic scenes and models. 
 Check on it!
Le'mmon is here to keep you dancing as well as blow your mind with his feel good Naija R&B music.  You can follow Le'mmon on his Twitter handle @LEMMONAIDng and add him as a friend on Facebook – www.facebook.com/vincentlemmon.osuagwu."