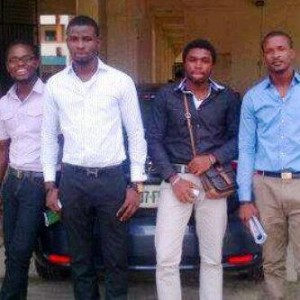 The Police in Rivers state have announced the arrest of the mastermind behind the killing of four students of University of Port Harcourt, Coxson Lerebori Lucky, aka Bright.
In a statement by the Inspector General of Police on Monday, Mr Lucky was described as the mastermind behind the lynching of the students. He was allegedly owing one of the students some amount of money and when they came to confront him, demanding for their money, he raised an alarm claiming they were robbers. This attracted some members of the vigilante group and later on, a mob which had the students killed.
Mr Lucky was declared wanted by the Nigerian Police on Monday for the brutal murder of  four students of the University of Port Harcourt – Ugonna Obuzor, 18, 200 Level Geology; Lloyd Toku, 19, 200 Level Civil Engineering; Tekena Elkanah, 20, a Diploma Technical student and Chiadika Biringa, 20, 200 Level Theatre Arts.
Although this brings some form of relief, it doesn't bring the dead back to life. May their gentle souls Rest In Peace.