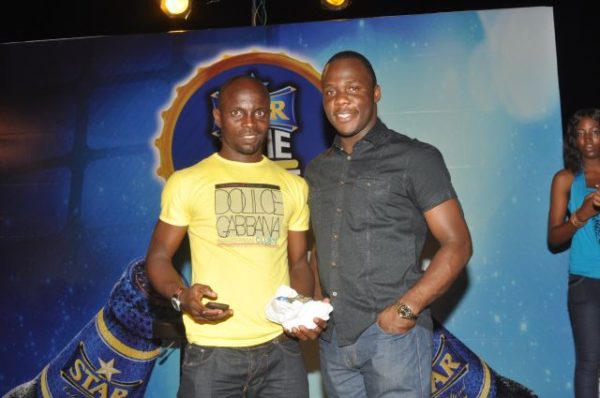 The Star  Time To Shine Promo  is still on and hundreds of Nigerians are carting away fabulous prizes at the regional draws. Recently, 25-year-old Samuel Okandeji,  who resides in Delta State won N50,000 at the draws in Port Harcourt.
According to a Star Rep, Samuel is a school leaver who had been diligently collecting Star crown corks since the Promo commenced so little wonder he was interested in the draws. One Friday evening, he was set to unwind with his friends at their favourite drinking spot in Warri when he got a call from another friend of his informing him that the Port Harcourt draws of the Promo was holding that Friday night. He set out for Port Harcourt in what was to become a very long journey.  He had to take a bus, then a commercial motorcycle and at some point, he had to swim through the flooded portions of the road and then again he got on another bus. All for the Star Time To Shine Promo!!
By the time he got to Port Harcourt, it was almost 10pm and he dashed off to the venue of the draws. Thankfully, it ended well for him as he won N50, 000 cash. At least, his persistence paid off.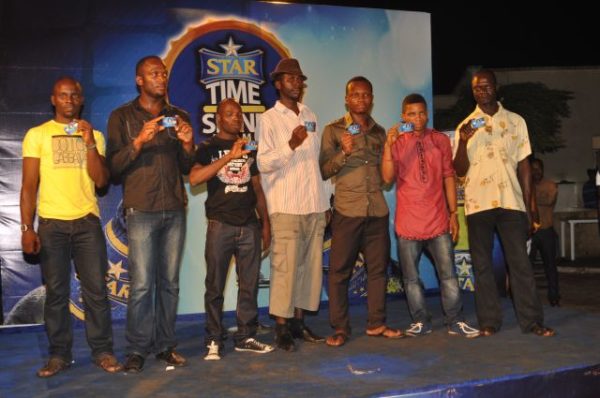 _________________________________________________________________________________
Sponsored Content