Missed the Last Episode of "STAR"? Watch the Latest Episode Today on FOX Channel on StarTimes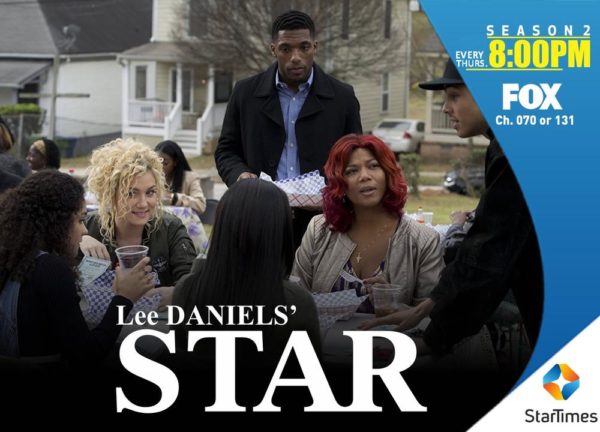 Are you enjoying the power tussle, betrayals & love on Empire so far? Then you will love to watch "STAR".
If you missed last week's episode on STAR, here's what happened:
Star, the lead singer gets her group into more trouble trying to fire their manager Carlotta (Queen Latifah) and getting the girls to shoot a low budget video that breaches their labels contract.
Alex goes shoplifting to ease stress from the music business and taking care of her paralyzed boyfriend and Carlotta's hubby comes back from the dead (which was staged by the way) and she almost loses her job and credibility with the label head.
Do the girls lose their contract? Who was Hael running from to the extent of staging his death?
So many questions…
Don't miss all the new episodes of the intriguing "STAR" showing Thursdays at 8.00 pm on StarTimes, FOX CH. 070/131.
——————————————————————————————————————————————————————————
Sponsored Content