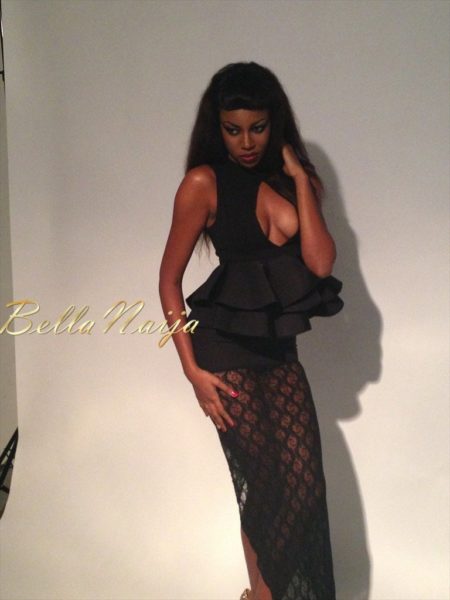 Just a few days ago, BN spotted leading Ghanaian actress, Yvonne Nelson in the UK for a Gaga-esque themed photo shoot at the renowned Second Floor Studios and Arts in London.
The 27 year old Single and Married star, who was all smiles as she headed from her home country to London in first class style, shared with us photos of her shopping near a Christian Louboutin store and relaxing at her room just before the shoot on social networking site, Twitter.
At the shoot, the thespian flaunted different personas for the cameras. In these photos given to BN from the star actress, Yvonne sporting bangs is seen donning different outfits including a black peplum top with a generous décolletage and a lace see-through skirt as well as a leather jacket, bra and pants with gold spiked ankle boots and not to forget her navy blue leather jacket with gold spikes on the shoulder.
Check the star's photo shoot session from make-up to hair to a picture perfect superstar.
Photo Credit: Yvonne Nelson