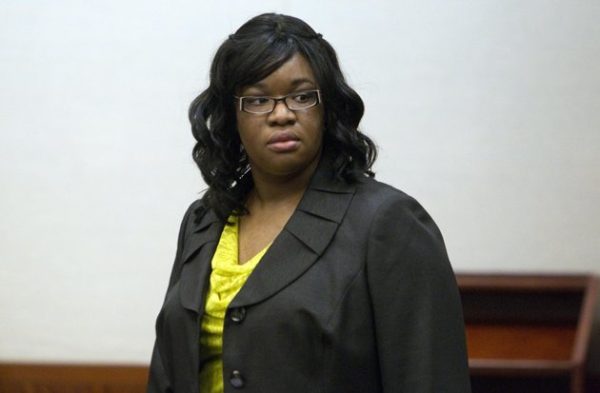 A 24 year-old Nigerian woman, Jessica Tata, has been sentenced to 80 years in prison after being found guilty of the death of a toddler in a fire at her home child-care centre in Texas, USA.
The child, along with three others, were killed when a fire broke out after she left them alone to go shopping. Three other toddlers were injured in the fire.
According to BBC, investigators said the blaze began when a pan of oil she had left cooking ignited while she was out. Although she did not intend to kill the child, under Texas law, a person can be convicted of murder if he or she committed an underlying offence and that action led to the death. The toddlers at the  Jackie's Day Care in Houston, ranged in age from 16 months to 3 years old.
The jury described her actions which led to the death of the children in February 2011 as "careless". After the fire, Tata fled to Nigeria. The U.S. Marshals Service named her one of its most wanted fugitives and worked with international investigative resource, leading to her arrest in Port Harcourt, Nigeria. She was brought back to the US in March 2011 and has remained jailed since then.
Tata was born in the U.S. but has Nigerian citizenship. Her brother, Ronald Tata, told jurors it was his idea for his sister to go to Nigeria to get advice from their father, who lived there. He said their mother didn't want his sister to go because "it would look bad."
During the trial, Tata's defence lawyers argued that she was a good person who loved children but had made a terrible mistake. However, prosecutors argued that she was an irresponsible day-care owner who had repeatedly left the children in her care.
"She was being paid to watch these children. She knew better. It's nobody's fault but her own,"  Prosecutor Steve Baldassano said.
Tata still faces charges for the three other deaths. She is eligible for parole after 30 years and had no visible reaction after the sentence was announced.