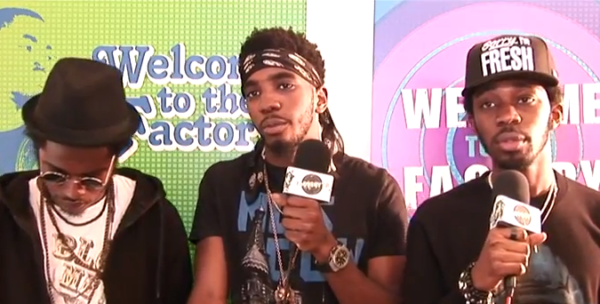 DRB Lasgidi are a new skool artist collective made up of Boj, Fresh L & TeeZee and ever since they got on the scene with their collaborative and individual singles, "Toyin", "Tom Ford Flow", "LXIX" and many more, have gained a massive following and web presence via social media.
The crew dropped by at the Factory78 TV studio when they were out in London to talk about their rise to fame, future plans for their artistry, floss their unique dress sense and jewellery as well as drop a few hot bars for viewers everywhere.
Check on it!
Also, here's an Ego Fix TV clip of Boj freestyling his part in Ajebutter22's "Omo Pastor" as well a snippet of a song called "Pretty Girl".