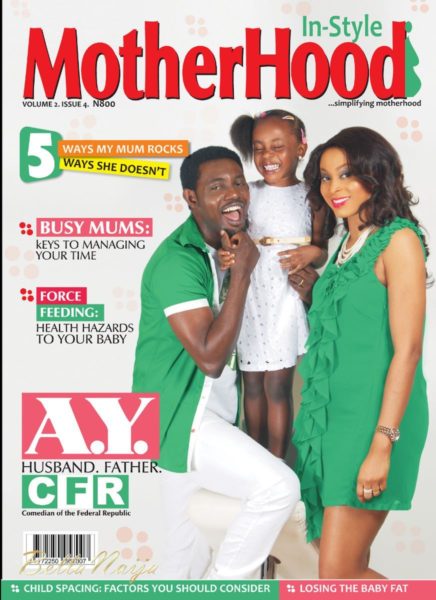 Motherhood In-Style Magazine's new issue is a great read! Nigerian comedian Ayo "AY" Makun and his wife, Mabel cover the Christmas issue of the magazine along with their daughter Michelle.
AY talks about his struggle (scavenging on the street, bartending etc…) before he found success as a comedian.
The couple chat about their relationship and their joint commitment to be great parents to their daughter.
Mabel tells Motherhood In-Style, "I could hold claim to nursing two babies in the house on a daily basis because AY is a born attention seeker". She also talks about taking good care of her husband and daughter each and everyday as well as the faith based value system that guides the way she and her husband are raising their daughter.
Check out excerpts from the issue below. Motherhood In-Style Magazine is available for sale now. Find out more at www.motherhoodinstyle.net
Advice