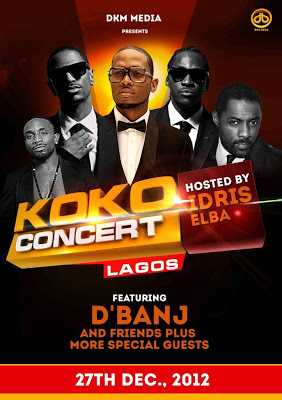 While we await the full details with regards to the next Koko Concert, from this poster, you can tell that D'Banj is pulling out all the stops on this one.
Slated to be hosted by Ladies' Hearthrob and internationally acclaimed, Idris Elba, the concert will also feature performances from fellow Kanye West's G.O.O.D. Music labelmates, Big Sean and Pusha T.
Further details to come soon.
Source: MsYouTV