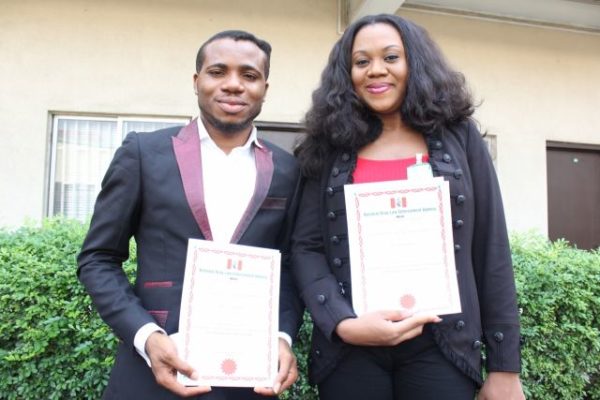 For the first time the National Law and Drug Enforcement Agency, NDLEA will appoint ambassadors, it has chosen the Nollywood actress, Stella Damasus and music act, Lamboginny real names Yinka Lawanson.
The duo were officially unveiled as the  new ambassadors at the NDLEA headquarters in Lagos on Monday 10th December, 2012. Director General of the agency, Dr. Femi Ajayi, said Stella and Lamboginny were selected for the honour due to their outstanding positive impacts on youths and the society at large. Lamboginny's  Say No To Crime project, he said, was worthy of emulation while Stella has been inspiring the youths through her many activities and projects.
We congratulate Stella and Lamboginny on their appointment.