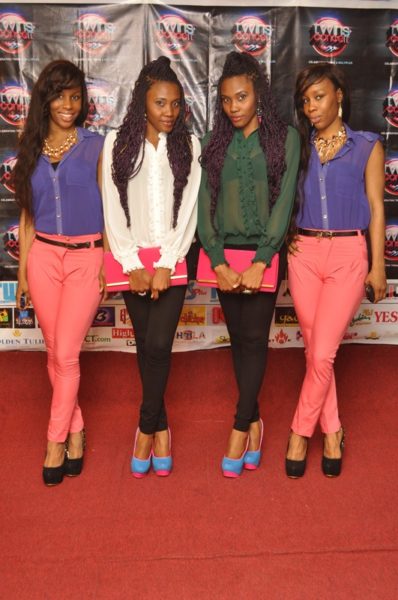 BN got this cute story and we just had to share.  On Sunday 9th December 2012, an annual event that celebrates twins, multiples and their parents – Twins Concert – took place at the Golden Tulip Hotel, Festac, Lagos.
According to the organizer's rep, Twins + Concert is an annual event aimed at strengthening ties among twins and non-twins alike, fostering peace and friendship. Twins + Concert will serve as a platform to celebrate and share the unique values and deepen the bond among twins and multiple births including parents of multiple births.
The event kicked off with a red carpet session which saw all the twins pose in their matchy-matchy ensembles. Check out photos from the event.