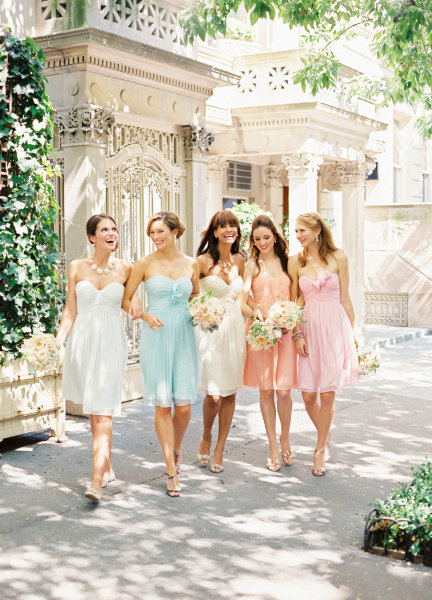 Some brides decide not have to bridesmaids simply because they do not want to do through the stress of picking out bridesmaid dresses.
Who can remember the "Nightmare on Wedding Street" post on Atoke's Monday Morning Banter with bridesmaids lamenting and ranting about experiences including paying so much for ill-fitting and unattractive bridesmaids dresses? We hope that brides avoid this drama by picking lovely dresses for their bridesmaids.
BN Weddings presents the new collection from Donna Morgan for Spring 2013. Hopefully this inspires you as you pick dresses for your favourite girls!
For more info, visit Donna Morgan Online