For modern brides of today, Boudoir Photography is becoming ever so popular. Actually, creating intimate, sensually suggestive photos for your guy is quite fashionable…if done right.
The key is to imply sexuality, without being explicit…there's a fine line between the two and only a photographer who is highly trained and skilled in fine art photography can truly capture the essence of a boudoir photo session. In the upcoming Spring 2013 issue of Munaluchi Bride Magazine, the MB team decided to produce a styled boudoir session as inspiration for brides-to-be.
What do you think? Would you do a boudoir session for you guy?
*Photos are mildly suggestive & might not be safe for work*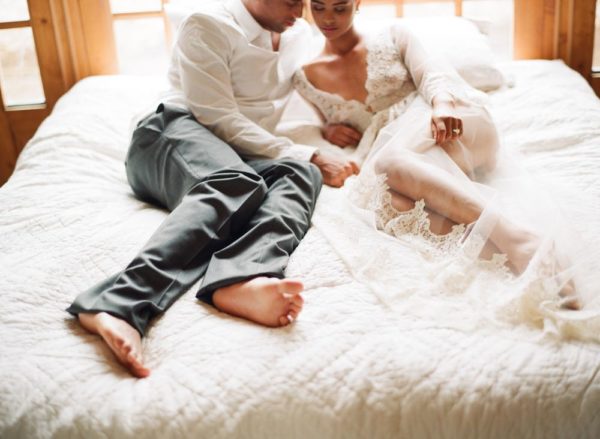 The new issue of Munaluchi Bride Magazine will be available next month, but in the meantime, you can sign up for the Munaluchi list by clicking HERE to get notified once it's available for purchase.
Vendors
Lingerie: Claire Pettibone
Photography: Elizabeth Messina