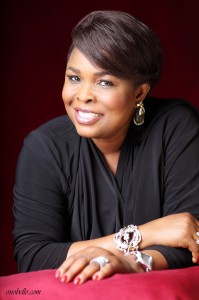 Just weeks after Nigeria's first lady, Patience Jonathan returned from a German hospital where she was receiving treatment for an undisclosed ailment, media sources have reported that she has again been flown back to Germany for health reasons.
According to SaharaReporters, she was "hurriedly" flown out to Germany yesterday on "another emergency". However, Punch reports that she was flown out for "a check-up".
Here are more excerpts from SaharaReporters:
Medical sources in Abuja said Mrs. Jonathan had to be flown out earlier than expected due to new health concerns that developed overnight. The urgent nature of her departure for Germany led to cancellation of her appearance at a presidential event scheduled for 6:00 PM where the president hosted foreign ambassadors to Nigeria.
There is no official word from the presidency regarding her trip. Her principal media aide Ayo Osinlu told SaharaReporters by phone that he couldn't tell of her movements because he was not in Abuja at the moment.
Punch also reported that she had to cancel a thanksgiving service and reception she initially planned in honour of former Kaduna State Governor Patrick Yakowa and ex-National Security Adviser Andrew Azazi, and others, who died in a helicopter crash in Bayelsa State on December 15.
In August 2012, Jonathan was airlifted to Wiesbaden, Germany, where she spent several weeks in a hospital for an undisclosed ailment. She returned to Nigeria on 14th October 2012 to a rousing reception.
We wish the first lady well.