Patience and Goodluck Jonathan paid a visit to the home of former minister of aviation Femi Fani-Kayode.
Fani-Kayode shared photos of the visit on his Instagram, showing Goodluck, Patience, and Fani-Kayode's wife Precious with the babies Ragnar, Aiden and Liam.
He wrote:
It was an honor and privilage for Precious and I to receive President Goodluck Jonathan and First Lady Dame Patience Jonathan in our Abuja home yesterday.They came to see our three beautiful boys, Ragnar, Aiden and Liam and older brother Aragorn.May God bless them for this kind gesture!
See the photos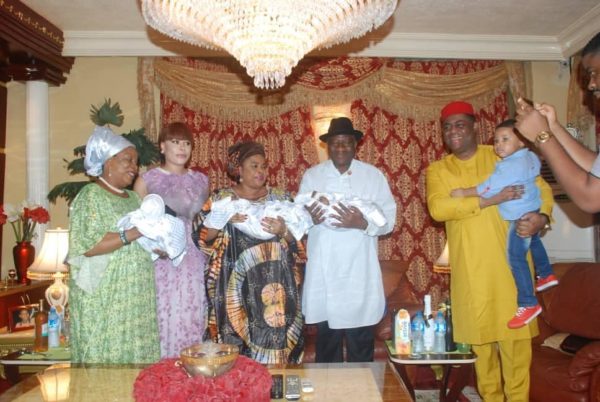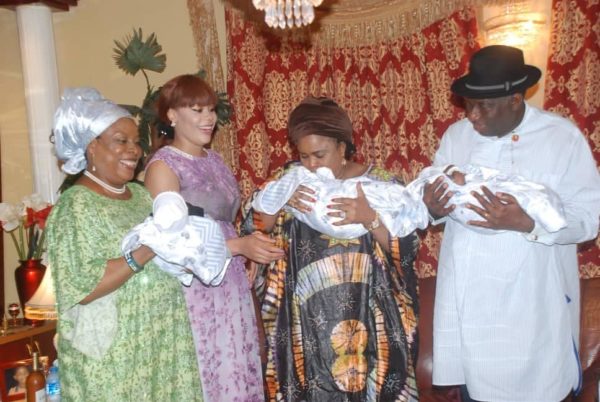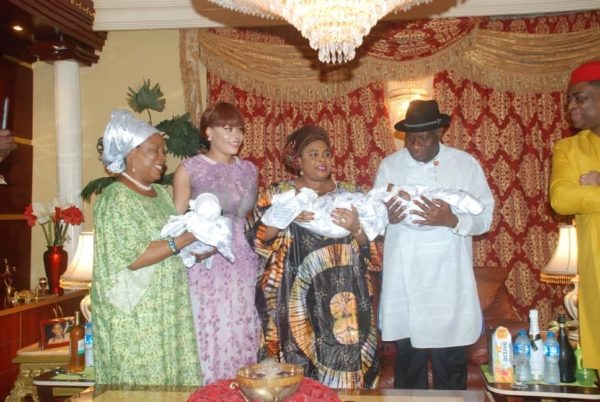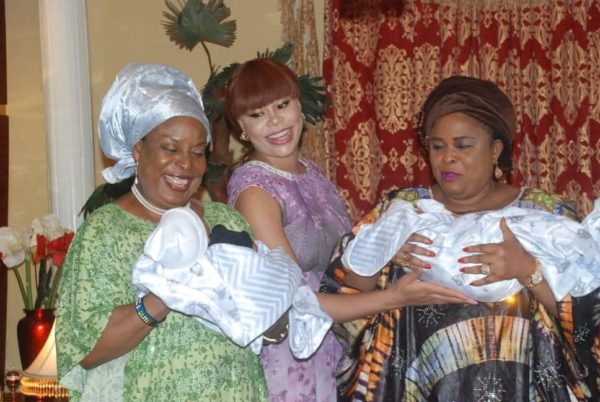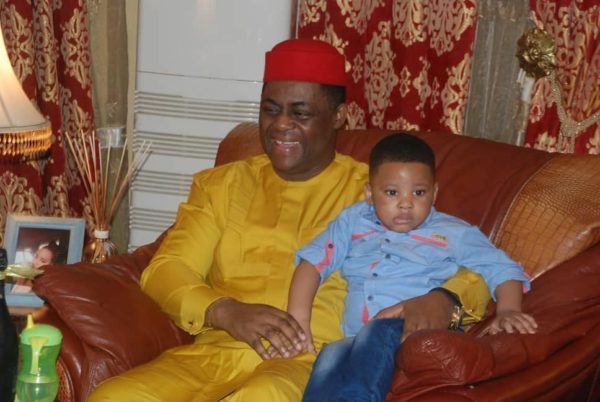 Photo Credit: real_ffk