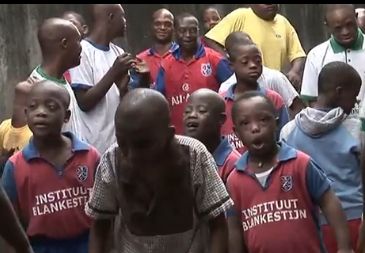 In many societies across the world, social stigma and stereotypical perceptions of Down Syndrome still persists despite increasing attempts to improve social attitudes toward people living with the condition.
Down syndrome is a chromosomal condition that is associated with intellectual disability, a characteristic facial appearance, and weak muscle tone (hypotonia) in infancy.
In Nigeria, health professionals, social workers, non-governmental organisations, journalists and concerned individuals have spearheaded the task of raising more awareness about Down Syndrome, and are making strides in reducing the stigma associated with it.
One of them is Ayo Okulaja, a Nigerian journalist from ChannelsTV who recently shot a documentary on the plight of children born with Down syndrome and how a foundation, Down Syndrome Foundation of Nigeria in Lagos is helping to the bring out the best in the kids and training them to be champions.
The documentary was produced as a result of an exchange programme; East4South, organised by the German national broadcaster, Deutsche Welle (DW) to encourage work relationship between African journalists and their colleagues from Eastern Europe.
Okulaja was selected from Nigeria for the third and fourth cycle of East4South and he was paired with a film maker from Estonia, Madli Laane, who was in Lagos for four weeks for the fourth cycle. They produced this documentary on children from the foundation. Most of them were formerly locked up in their homes by family due to stigmatisation by the society and are now highly inspired to not only make their family proud but also earn glory and laurel to their nation.
Speaking on his experience with the kids at the foundation, Okulaja said it was a remarkable experience. "Despite the challenges, the kids and some adults were just a delightful bunch. Bringing them together created an ambience of joy and fun which they could never have gotten at their various homes, where they are mostly locked up.
"The joyful environment enhanced their learning abilities. Despite their intellectual incapacity, the Down Syndrome centre trains them in some skill acquisition such as cooking, selling, music and sports. They inspire each other."
He sums it up as the "most profound experience of my existence".
Watch the inspiring documentary below: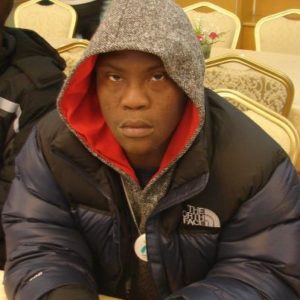 In a related development, the participants at the  the World Winter Games 2013 have arrived in South Korea.
Representing Nigeria is David Aikhoje, the drummer boy in the documentary, who spoke about his desire to be a musician and aspiration for the Olympics. He's arrived in South Korea as the captain of the Nigerian hockey team.
He speaks about his experience in this short interview culled from the Special Olympics Nigeria facebook page: "The Korean people are very warm but cant speak English and it makes it difficult for me to discuss with them. But they always smiling which is really amazing."
He commented on the weather, "It is too cold for me, thank God for the vest that SONig gave me."
On food, David said "ha! I don't know how to eat their food".
This is the first time David is traveling out of Nigeria. We wish him and all the members of Team Nigeria the best of luck at the World Winter Games!