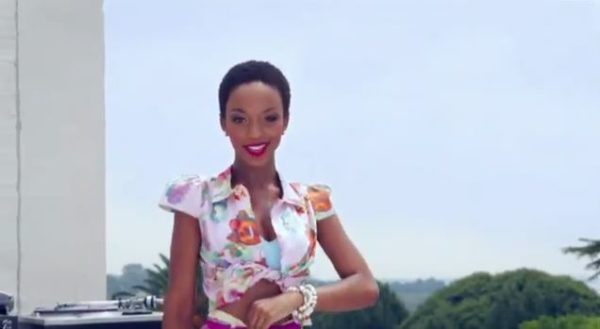 Young, colourful, fresh, afrocentric, arty and all-round, great to look at, here's Nandi Mngoma's debut music video for "Goodtimes". Nandi Mngoma is a South African actress, Media Law intern, fashion addict, model, humanitarian and now, she can successfully embellish the rest by adding 'musician' to the group.
"Goodtimes" is truly a song written FOR YOU! This song has followed me ever since I was 14 years old, I had no idea that one day I would be shooting a video for this song 10 years later. It then became my anthem in life and it gave me a reason to celebrate life. But now I am bringing it to you, because now this is YOUR anthem. "Goodtimes" is truly an anthem where people all over the continent and world can feel good, free, euphoric and a sense of hope that they can't describe, the pulsating sounds of "Goodtimes" allows you to be in that place and celebrate with them. – Nandi
Styled by South African designers David Tlale, Avant and Me Me Me!
Check on it!
Also, here's exclusive behind the scenes footage from the  video shoot.