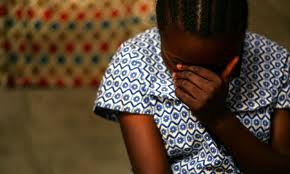 The House of Representatives has approved the recommendations that any person convicted of rape is liable to life imprisonment. This approval was made on Tuesday 5th March 2012 as part of the recommendations of the House of Representatives' report on a bill for an Act on Violence Against Persons.
Channels TV reports that in addition to the life sentence, persons convicted of gang-raping a victim shall be liable jointly and severally to a minimum of 20 years imprisonment without an option of fine.
The bill also approved 25 years imprisonment for any person who attempts to use chemical, biological or any harmful liquid on another person and that any person convicted of performing female circumcision and general mutilation or engaging someone to carry it out risks four years in jail or a fine not more than N200,000 or both. Aiding female circumcision according to the bill also attracts N100,000 or two years in jail or both.
Abike Dabiri-Erewa, a member of the House of Reps who presented the 51-clause bill that was extensively considered and adopted by the lawmakers said it has become expedient for the bill to become law going by the rising cases of violence against persons in the country.