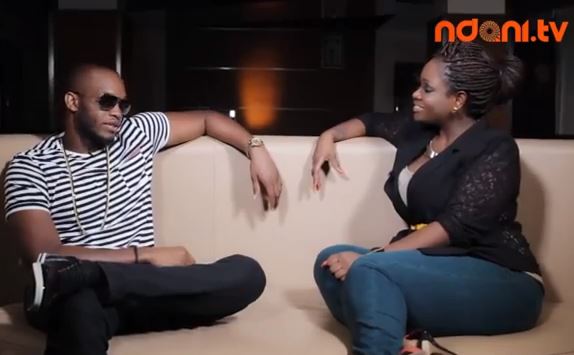 On this new episode of Ndani TV's "The Juice", Toolz sits down with Lynxxx, Mr. "Jollof Music" and gets exclusive details on his recent opportunities in business and music, future plans, and of course, his personal life.
Toolz does a little beat-boxing for Lynxxx to freestyle to.
Did you know?
Lynxxx 

spent most of 2011 and 2012 touring – from states in Nigeria to the US and the UK.

Lynxxx is from Asaba, Delta state.
Lynxxx is a graphic designer and does all his cover art, websites, etc.
Lynxxx's celebrity crushes – Kemi Adetiba for her 'tomboy-ish aura', Osas Ighodaro; very special crush on Ms. Kedike, Chidinma
To find out more, watch the Full Interview here!