What happens when an exclusive list of top wedding vendors come together to work on a photoshoot? You get "Majestic Splendour"!
This is a treasure trove of wedding inspiration for brides and grooms with royal aspirations for their big day.
Read all about it below and view all the fabulous photos on BellaNaija Weddings
***
On a cold winter's day which saw the first snowflakes of the year, the creative talents of Kosibah, Cedar Events, Elizabeth's Cake Emporium, Essential Flowers, Jide Alakija and other wedding industry suppliers came together for a styled shoot inspired by the Majestic Splendour of one of the UK's most historic palaces.
Blenheim Palace was a gift from Queen Anne and a grateful nation to the 1st Duke of Marlborough, following his famous victory at the Battle of Blenheim (derived from Blindheim) in 1704.
The Palace and its treasures includes family portraits, sculptures, and the famous 'Victory Tapestries' charting successful military campaigns. Also, Sir Winston Churchill, cousin of the 9th Duke, best known for his outstanding leadership of the UK during the Second World War, was born at Blenheim Palace in 1874.
Given unprecedented access to the venue, the massive Orangery was transformed through the use of unique floral designs (the floral tree centerpieces alone were over 6 foot tall), floral artistry, inspired table settings, Chiavari chairs and specially commissioned thrones.
The hand embroidered couture gowns worn by the beautiful models were made from the finest quality silks, satins, brocade and lace and featured the most sumptuous embellishments. These were perfectly accessorised with tiaras, jewellery and brooch bouquets made from semi precious stones in rich colours such as amethysts, garnets, rubies and pearls.
The luxurious wedding cakes in matching colours were decorated with edible gold cameos, cherubs and expertly crafted sugar flowers whilst the impressively laden dessert table featured fruit including pomegranates, figs and grapes; cupcakes, mini cakes, custom made cookies with the Marlborough Crest, bon bon jars, meringues, cake pops, petit fours, cupcakes, fondant fancies, and hand made chocolates.
Beautifully captured, the images are a perfect reflection of the dedication and hardwork of all involved and the vision of Cedar Events who styled the shoot.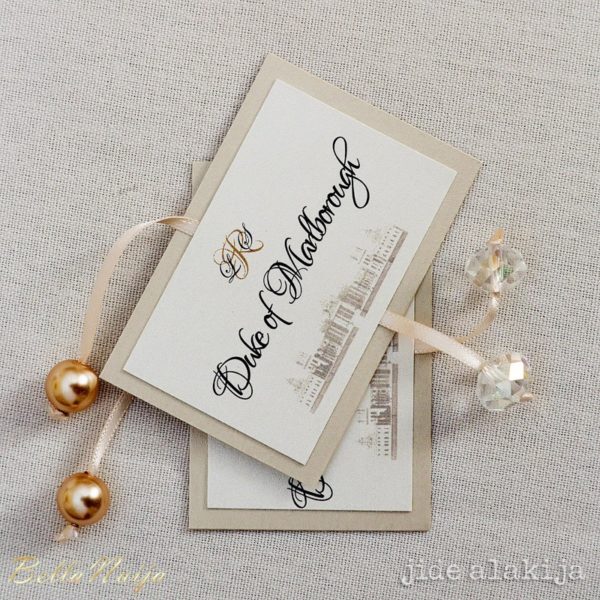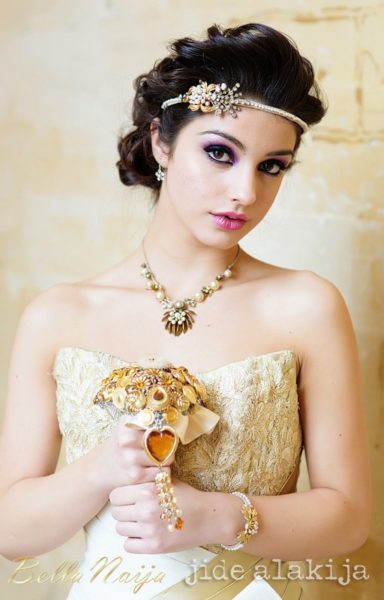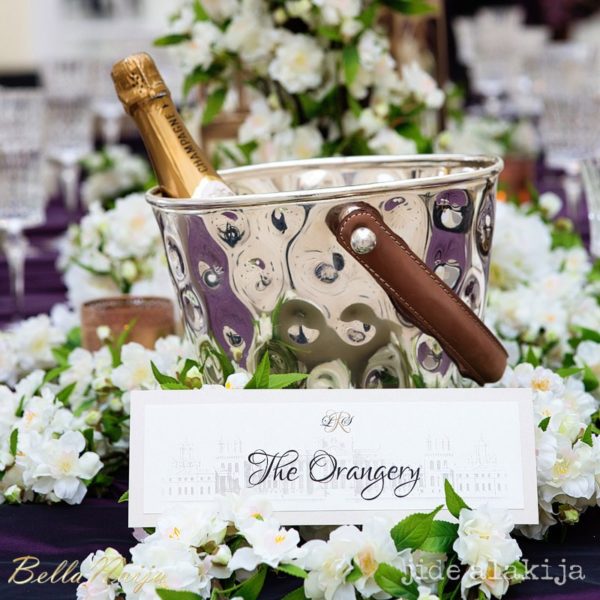 Acknowledgements & Vendors
The team is very grateful to His Grace, The Duke of Marlborough, for granting us such unprecedented access at a time when he was in residence and to the wonderful team at Blenheim Palace for their support and hospitality.
Models:   Gayle Thompson-Igwebike, Chloe Penney and Olaya Diez Del Corral
______________________________________________________________________________________
We love weddings as much as you do! Get in touch…
weddings (at) bellanaija.com
www.bellanaija.com/weddings
www.twitter.com/BellaNaijaWed
www.facebook.com/BellaNaijaWeddings
www.instagram.com/BellaNaijaWeddings