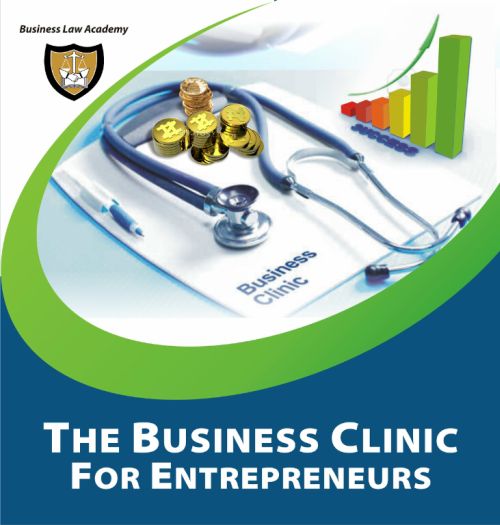 You are cordially invited to an intensive one day business workshop which will focus on Entrepreneurs in all sectors.
Facilitators at the workshop will address the everyday and practical challenges to business growth and offer solutions. Delegates will also have the opportunity after the workshop to have a one on one consultation session with the faculty on successfully growing their businesses in the Business Clinic Consultation Room (BCCR). Sessions will be on Tuesdays and Thursdays between the hours of 10AM and 3PM. 
Who should attend?
The one day program will be of value to anyone wishing to increase their understanding in business and will benefit participants who want to promote and develop their growth in business. This program cuts across any entrepreneur who makes any kind of endeavor set up to make profit.
Who will be there?
Olukayode B.A. Fabunmi (Partner, Corporate Commercial Practice J.O.Fabunmi & Co.)
Ogochukwu Isiadinso (Consultant, Tax & Corporate Advisory Service)
Kamoru Oladimeji ( Nigeria Country Representative FBN Bank UK Limited)
Date: Saturday 23rd March 2013
Time: 10AM – 3PM
Venue: Protea Hotel Oakwood Lekki, Lagos.
Contact: To register for the workshop call 01-2953206 | Email [email protected]
To visit The Business Clinic Consultation Room (BCCR), kindly call 01-2953206 or email [email protected] to book an appointment for a One on One consultation session. _________________________________________________________________________________________ Sponsored Content