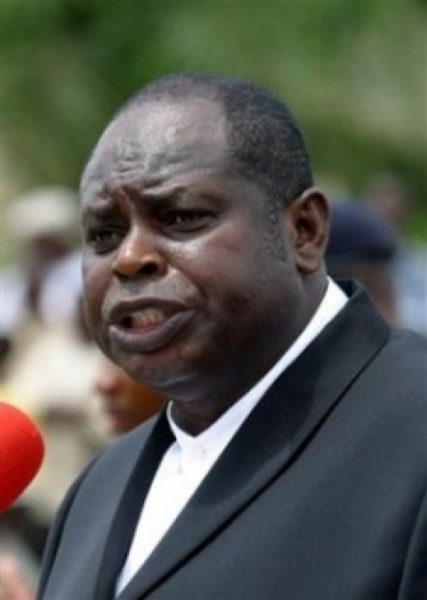 The United States Government has condemned the pardon granted some ex-convicts by the National Council of States headed by President Goodluck Jonathan.
On Tuesday, the former Governor of Bayelsa State, Diepreiye Alamieyeseigha, the former head of the Bank of the North, Shettima Bulama and some other Nigerians were granted a presidential pardon. However, that of Alamieyeseigha and Bulama has caused some uproar because of their records as ex-convicts.
In reaction to this, the  U.S. Mission Nigeria tweeted this earlier today using the Twitter account  @USEmbassyAbuja
Similarly, the global anti-corruption organisation Transparency International has called on President Jonathan to rescind the pardon granted to Alamieyeseigha.
In a press statement made available to Elombah.com, the organisation said:
"This decision undermines anti-corruption efforts in Nigeria and encourages impunity. If the government is serious about uprooting public corruption, sanctions against those who betray the public trust should be strengthened, not relaxed," said Akere Muna, vice-chair of Transparency International.
"Mr. Alamieyeseigha will now be able to stand for public office again.
"President Jonathan should show that he is committed to fighting corruption and endorse the efforts of law enforcement agencies to end impunity for corrupt officials.
"Nigeria was ranked 139 out of 174 countries in the 2012 Corruptions Perceptions Index. Nigeria's Economic and Financial Crimes Commission has prosecuted and convicted a number of high-profile corrupt individuals since its inception in 2003, but most of them have escaped effective sanctions."
The Senior Special Assistant on Public Affairs to President Jonathan, Doyin Okupe however disagrees on this.
"It is out of place to suggest that the pardon is tantamount to abandoning the fight against corruption in Nigeria. This is too far from the truth," he said.
What are your thoughts on this?