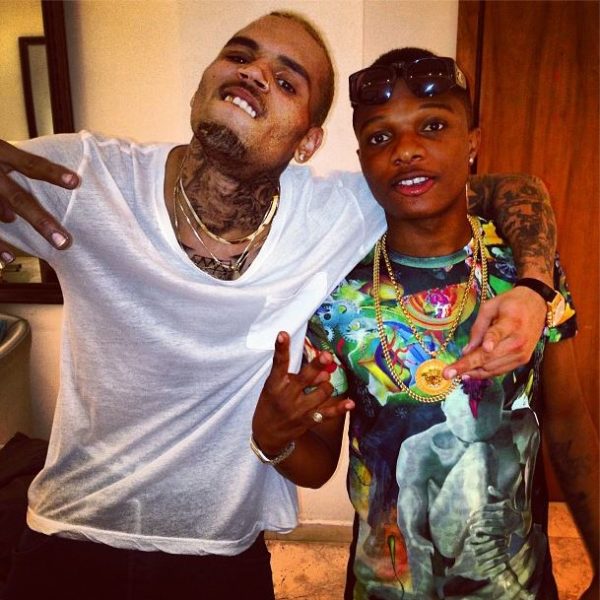 Chris Brown and Wizkid seem to be good friends with their media appearances over the past few months – with Chris pulling him out as a surprise guest at his concert in Nigeria as well as the one in Ghana. We can also take Wizkid's word for it in his interview with Toolz on Ndani TV's "The Juice".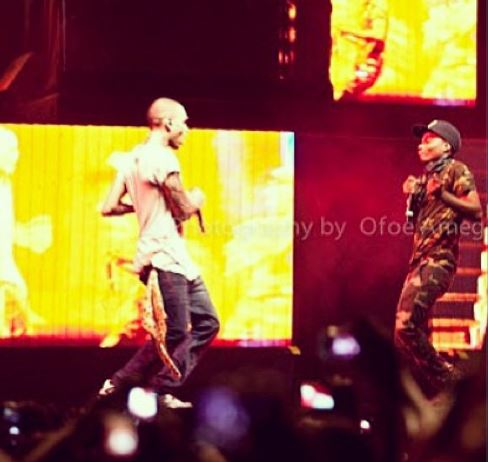 While Chris Brown was a guest on BET's 106 & Park Talk show promoting his new single and album, shouted out Wizkid and the Azonto dance in general.Is that how much love Chris has got for Naija and Wizkid?  Is there a collaboration coming soon? We really hope so. CB makes the shout out around the 4:30 mark.
Check on it!
Featuring on Wale's next album?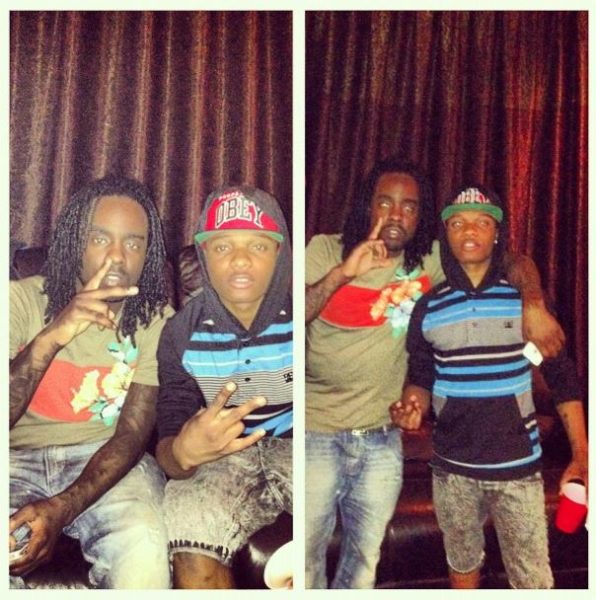 Sometime back in 2012, it was reported that American Rap star Wale and Naija star boy Wizkid were working together on some new material in a studio in the USA. Wizkid confirmed the reports when he uploaded the above photo on his Instagram account with the caption: "We just made a dope joint!!" on the 31 August 2012.
Not long ago, before Wale had announced his third album effort, "The Gifted" was dropping this year, he was asked by a fan who his favourite African artist was and he replied with simply – Wizkid
Wizkid RT @theambitious_d: @wale who's your favourite African Artiste?

— Wale Folarin(@Wale) February 25, 2013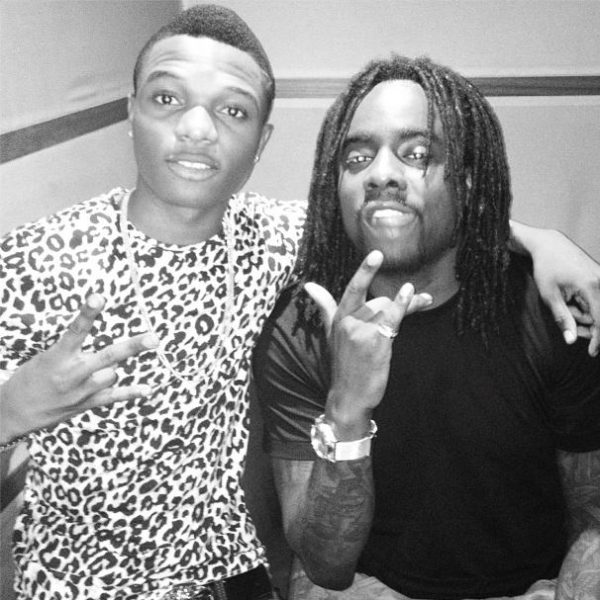 Now, with Wizkid also confirming Wale to feature on his forthcoming mixtape later this year during his OK! Nigeria TV interview, these two must have really done a lot of work in that studio last year. On March 17 2013, Wale tweeted:
Best believe I got some new music for that green white green on my new album.. Ask @wizkidayo

— Wale Folarin(@Wale) March 17, 2013
Star Boy-friend
In other more personal news, the star boy-friend, Wizkid took to his Instagram today to share the below photo, with the caption: "Missing T already! off to London! #Ontheroadwithoutmylady"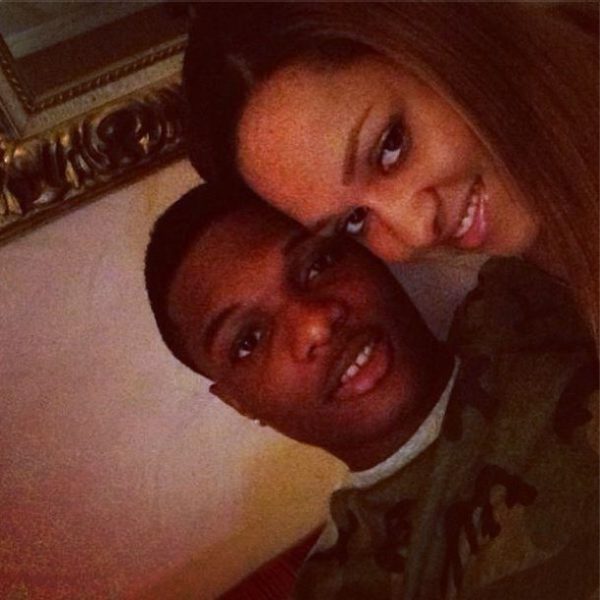 The life of a superstar is not easy, especially for someone like Wizkid, clearly on the verge of blowing up on the international scene. It's great to see that with all the stardom, fame and work he's been putting in, his number one "Gidi Girl" is always on his mind.
Also, here's another photo of the star girl-friend, Tania Omotayo Teller that Wizkid put up about a week ago with the caption: "Wishing u all the luck in the world 2day babe…"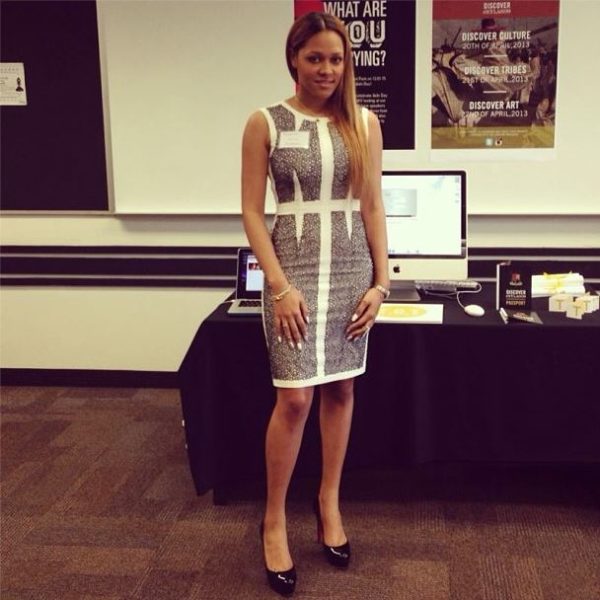 What a cute couple!
For more on Wizkid & Tania {Click here}
Photo Credit: Instagram – Wizkid