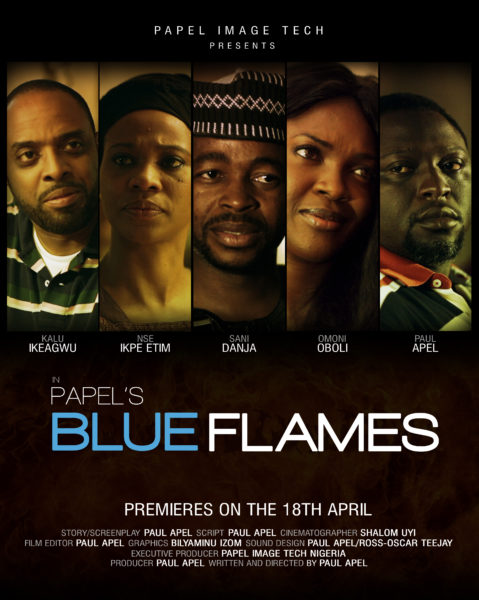 Papel Images announces the release of its new movie "Blue Flames"
Find the synopsis of the movie below –
Blue flames is the interwoven story of three families who in their desperation for wealth and fulfillment take decisions that totally alter the course of their lives. Tonia (Omoni Oboli) desperate to save her marriage to Jerry (Paul Apel) takes a decision that comes back to haunt her and her family. Dr Emeka (Kalu Ikeagwu) married to Vanessa (Nse Ikpe Etim) whose incessant forgetfulness culminates in a tragedy that threatens their home. Sani's (Musa Danja) quest for more wealth leads him through a path that puts him on the wrong side of the incorruptible Danjuma. It's a story of Love, Romance, Betrayal and Revenge.
The movie premieres at Silverbird Entertainment Centre, Abuja on Thursday, 18th April 2013.
Watch the trailer here.