We have decided to whisk you away today on BellaNaija Weddings!
From your desk at work, the library at school or even at home on your couch! We are taking you somewhere very special…to Bukky & Tobi's "Mexican Getaway".
We totally loved Bukky and Tobi's beautiful wedding . We admire that Bukky and Tobi's love story is so grounded in their faith. The groom who is the founder of www.ijustmetme.com and his gorgeous bride enjoyed an amazing experience as they said "I Do" in gorgeous Playa Del Carmen, Mexico.
Enjoy!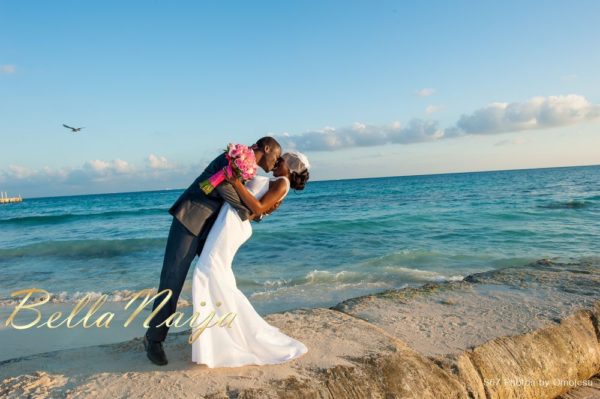 ***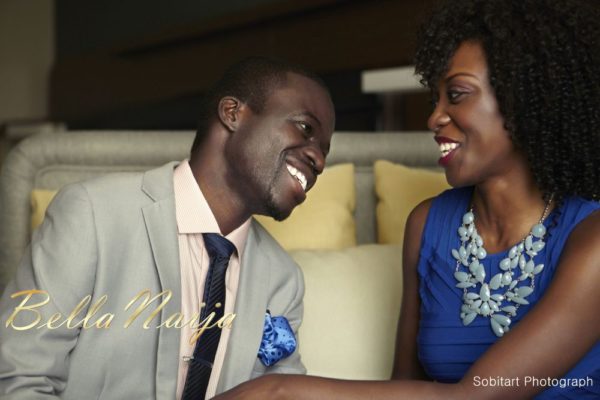 How Bukky & Tobi Met
by Tobi
It's a crazy story but we will try to tell it as simply as possible. Hopefully a timeline helps 🙂
God is really the greatest orchestrator and we are so glad he took his time to write our story.
July 2010 – RCCG Young Adults & Singles Convention in NJ: We were BOTH there but never saw each other. We later found out well after we got together, (through pictures that were taken) that during one of the sessions, we sat less than 5 feet from each other for hours and also that during the gala night, we danced within feet of each other…never saw each other.
August 2010 – RCCG Mentoring Website: I logged on the mentoring website and I saw a picture of her. This was the first time I had ever seen her. I remember being unusually drawn to that picture. I emailed her once and she replied with what seemed to be a "cold" answer. I thought… (mistakenly) forget her…all these fine women and their attitude 😮
April 2011 – RCCG National Convention in Dallas: We were both "independently" somewhat forced to go to the National Convention in Dallas. So off I went from Miami and her from NY. Just before I went up to the pulpit to speak, she went up to talk about the mentoring program. I looked up, saw her and it didn't ring a bell that I had seen her before…BUT my heart does that skipping thing again.**I delivered the message, and afterwards she walked up to me to tell me that I had missed a word in my outline. (Neither one recalled that we had ever seen each other before.) I ended up giving her my number and whispered a plea to call me) – She did.
July 2011 – I've seen this Picture Before!: So by now, we are getting to know each other and I was on her Facebook page when I saw a picture and stopped. That picture suddenly looked familiar and I didn't know why. I called her up and told her. Confused, she had no idea why it was familiar to me and started thinking about everywhere else she had used that picture. It then clicked that we had actually met before on the mentoring site. I was "talking" to THE GIRL! The one that I had emailed once in August 2010.
September 2011 – I Asked Her Out: After much prayer, I traveled to visit my mentor and discuss about this person I had met and was praying about. After sharing with him and seeking God's face together again, I felt God's peace and I asked her out. She said yes, and I was so sure of where we were going that I started ring shopping the next day.
God is really the Greatest Matchmaker!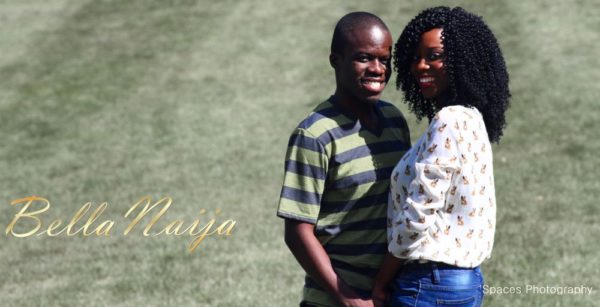 The Proposal
by Bukky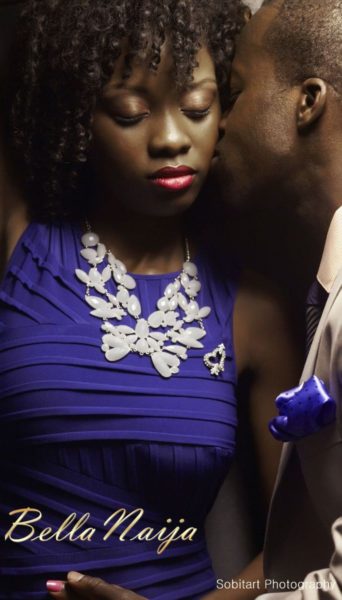 The proposal was at the Atrio restaurant in the elegant Conrad Hotel in Miami. He surprised me and bought me a dress that fit perfectly and asked me to wear that for dinner.
Upon arrival at the restaurant, the restaurant manager walked us to the exact table where we had our very first date exactly six months (to the day) before that evening.
After dinner, he excused himself to go to the restroom and minutes later, a familiar beat starts to play from the restaurant speakers and before I could figure out whether it was a coincidence or not, I heard his voice and looked up.
There he was singing in full force in the restaurant. By now, dinner guests were turning around and had their cameras ready!
He sang "Quando Quando, Quando" by Michael Buble as he walked towards me and then asked me to dance right there in the middle of the restaurant. We danced for a few seconds and then he went on one knee and PROPOSED….
As we sat down, I realized that the songs playing in the restaurant were my favorite love songs.
Just when I thought it couldn't get better, we were served strawberries on a plate presented in a heart shape and in red icing, it said "Ephesians 5:31".
I found out from the staff that he had stopped by the restaurant earlier in the day, planned it with the restaurant manager, dropped off a CD with those songs and convinced the restaurant to play our songs for the rest of the evening after the proposal. All restaurant staff were prepped and even the dinner guests were informed as they walked in. Such an amazing attention to detail…one of the many reasons I love this man. There was only one possible response – YES!
 ***
It was a trip of a lifetime as family and friends jetted off to the picturesque Gran Porto Real Resort in Playa Del Carmen, Mexico for Bukky and Tobi's wedding. The night before their big day, the couple hosted guests at a wedding eve dinner party. As everyone enjoyed the sumptuous treats, it was a great time to catch up, make new friends and celebrate Bukky and Tobi!
On their big day, the sun was shining bright as Bukky emerged accompanied by her father. She looked beautiful in her stylish dress with sculpted ruched detailing paired with a birdcage veil and a lovely bouquet of budding pink roses which matched her fuchsia pink shoes! The groom Tobi rocked his pink suspenders and multi-coloured bow-tie with his tailored blue suit. Tears fell as the bride met her groom at the altar. After their marriage blessing, the couple said their vows and exchanged rings. It was time to celebrate some more as Bukky, Tobi, their family and friends moved on to their wedding  reception. It was a wonderful event with so many highlights including the groom singing  Lionel Richie's "You Are" just for his iyawo and no one can forget the couple's first dance – a choreographed Salsa version of "Just the Two of Us".
It was a blessed day for a great couple!
BN wishes Bukky and Tobi a blissful life together filled with love, joy and favour.
***
Wedding Ceremony & Reception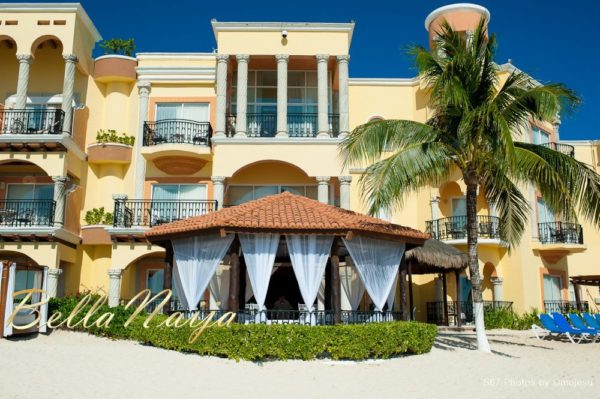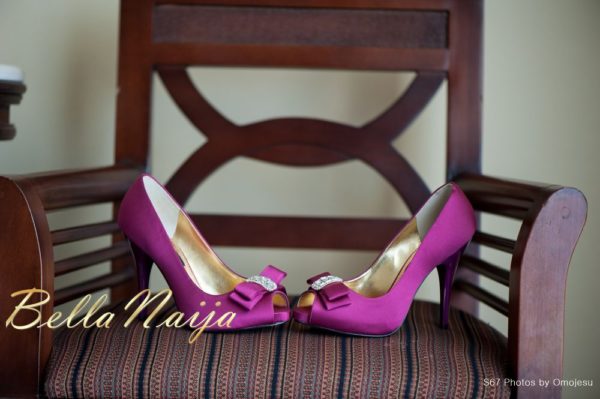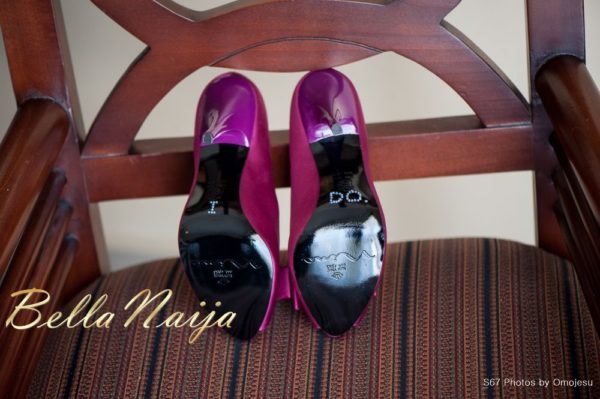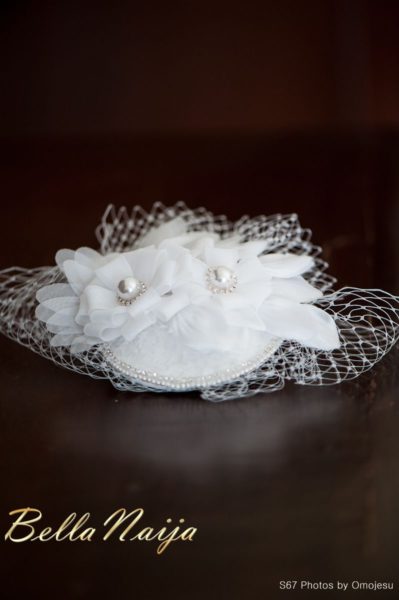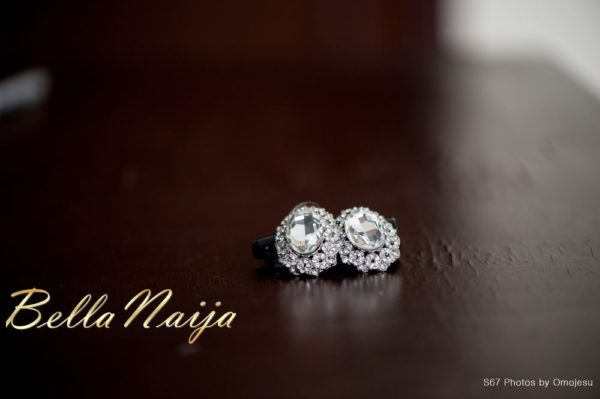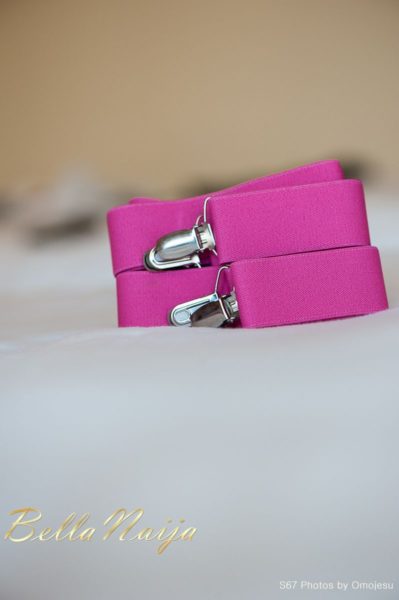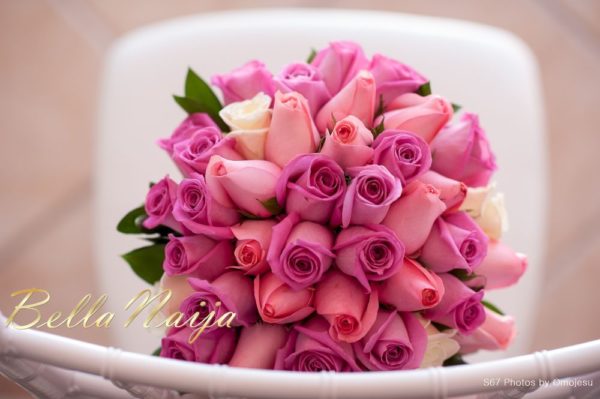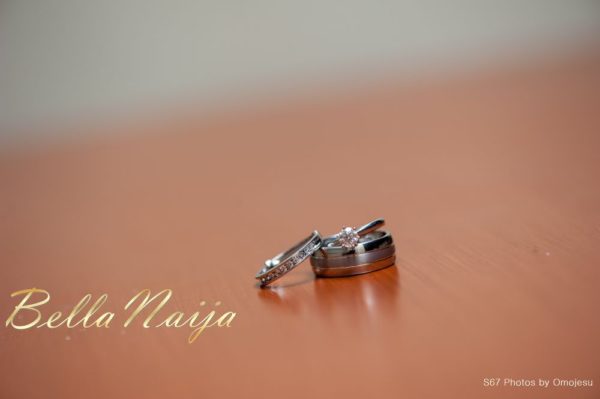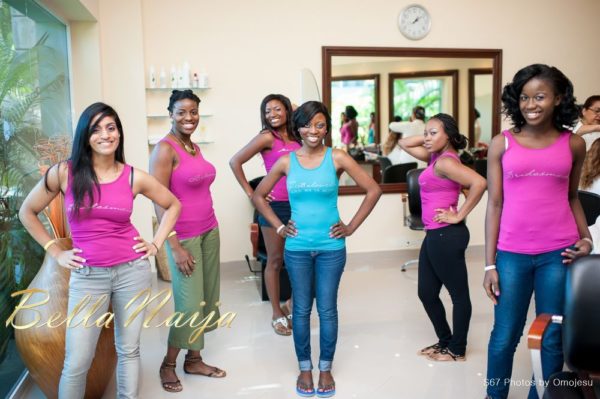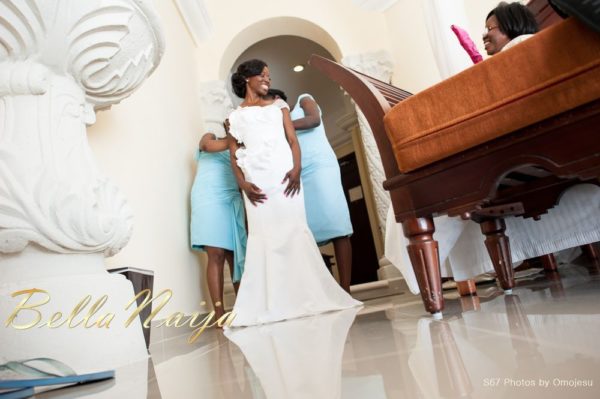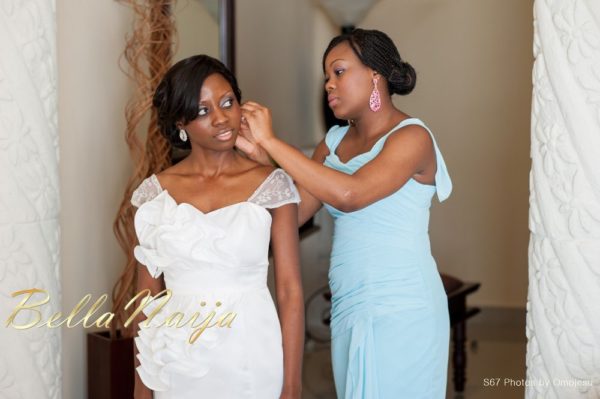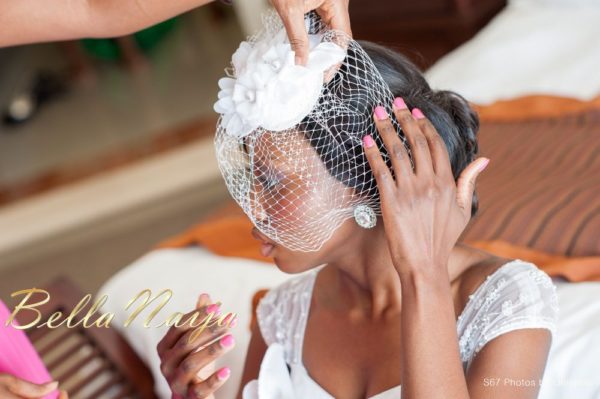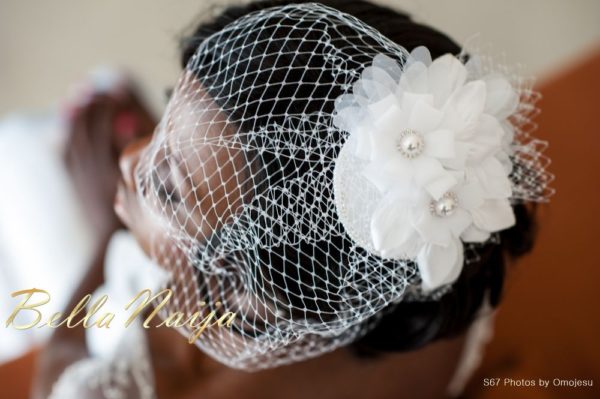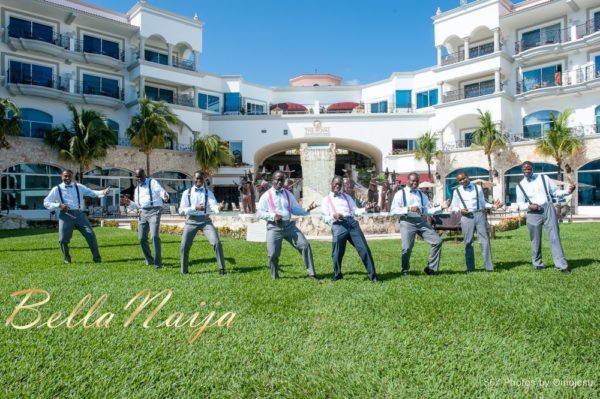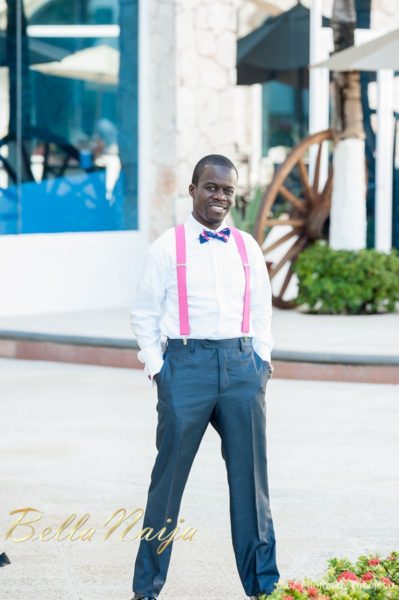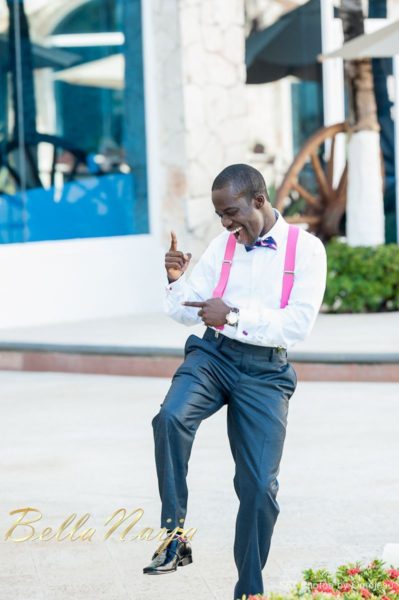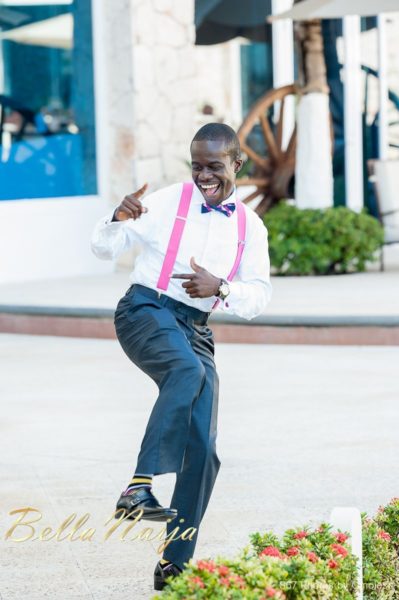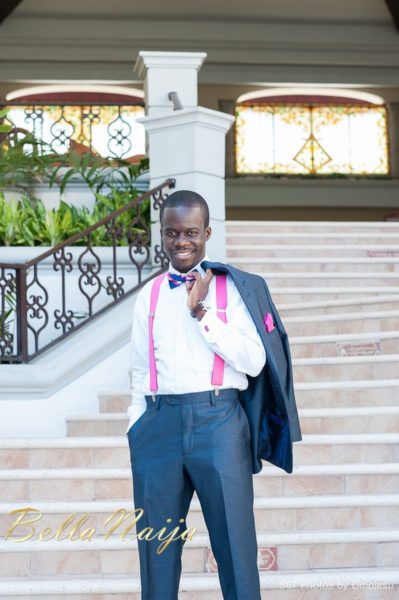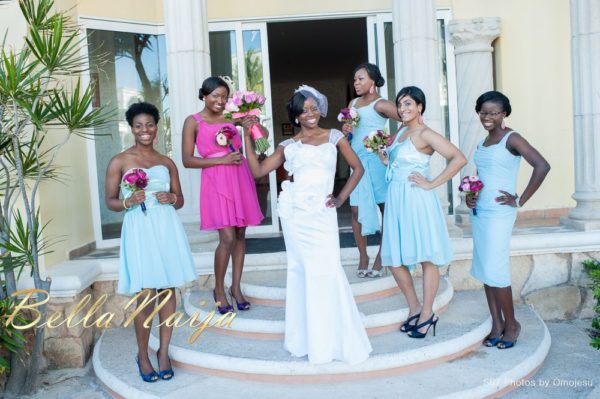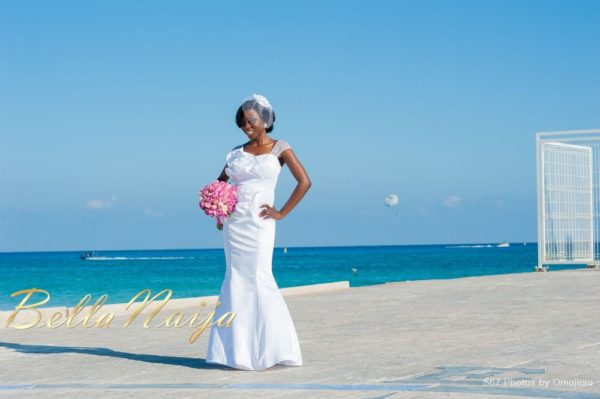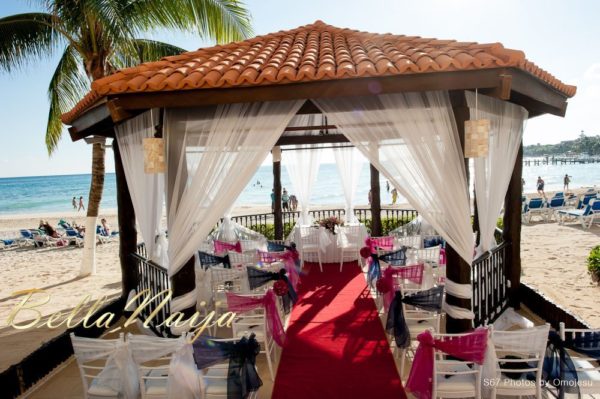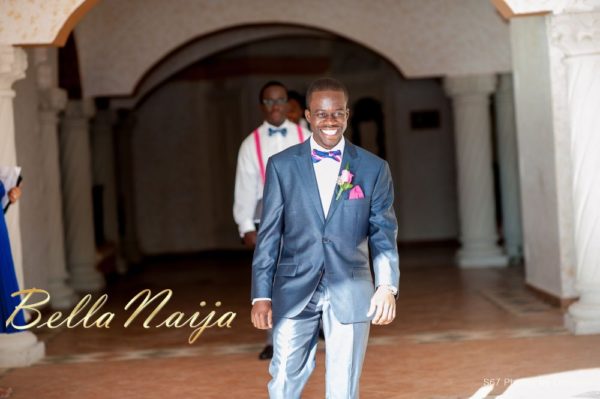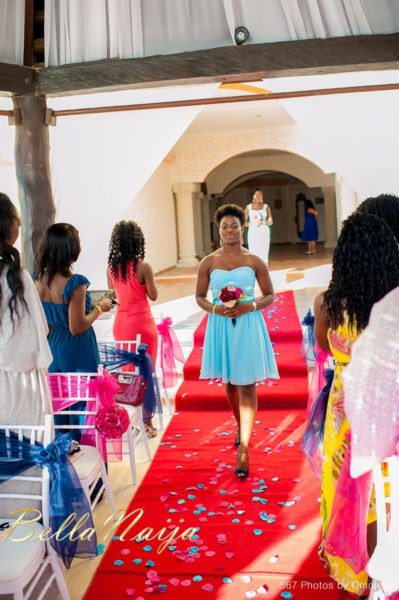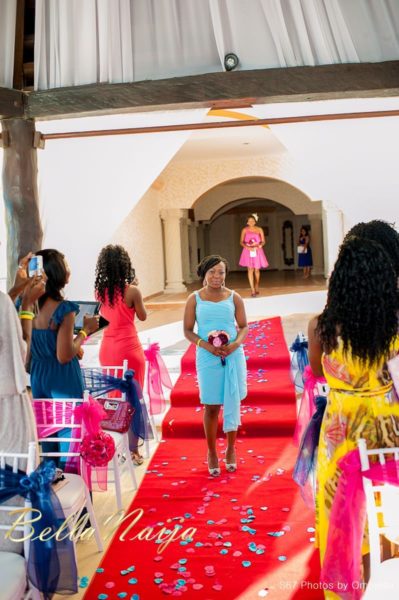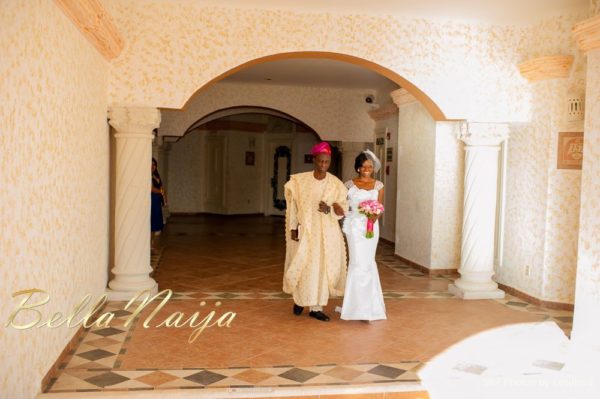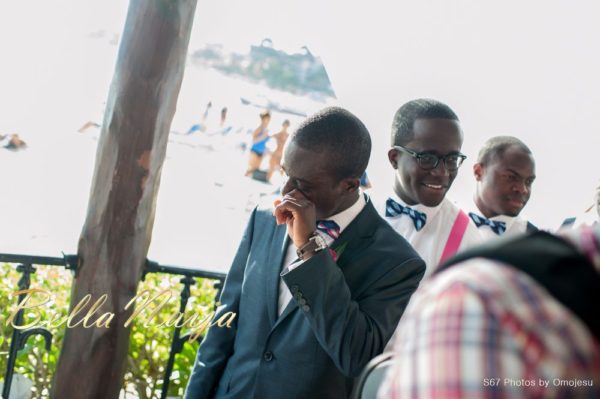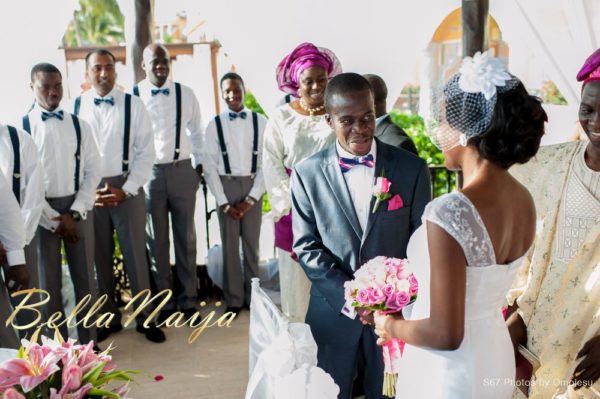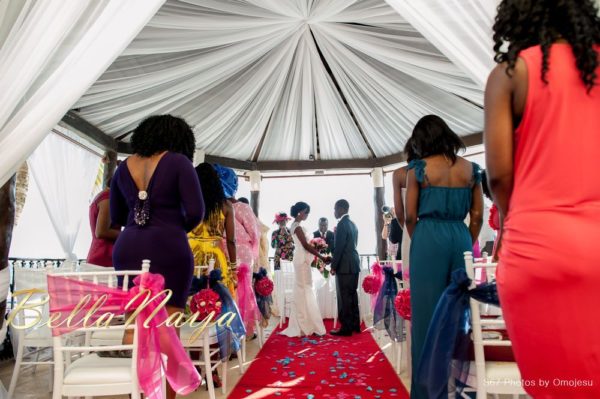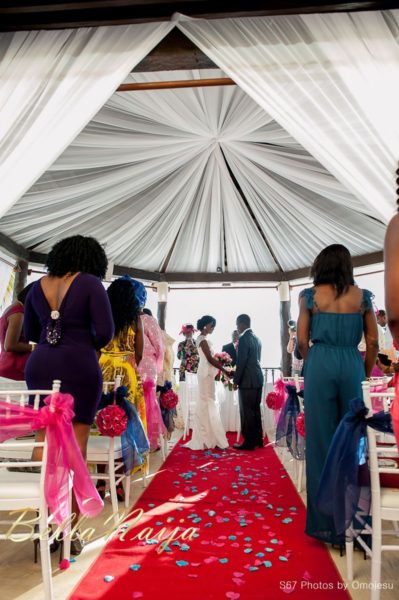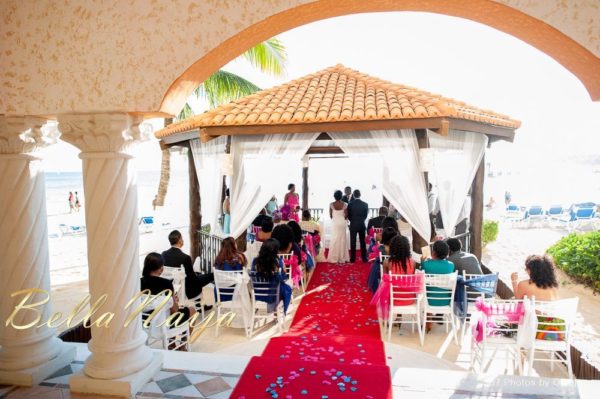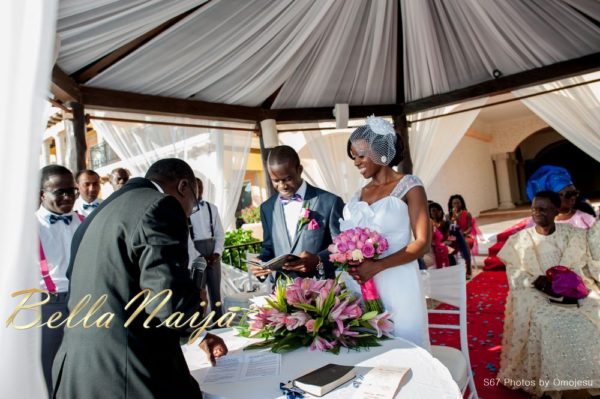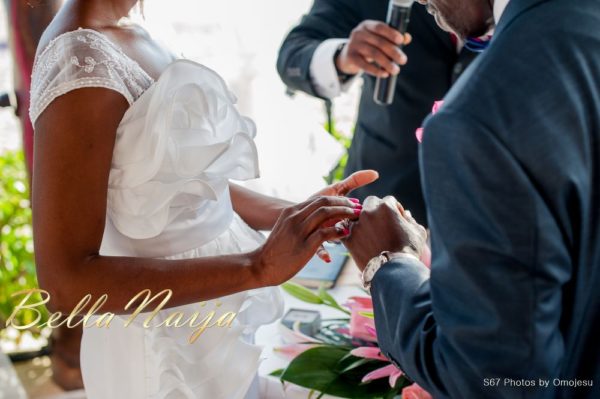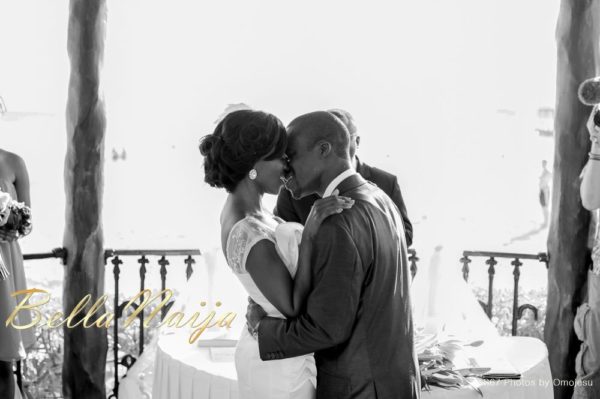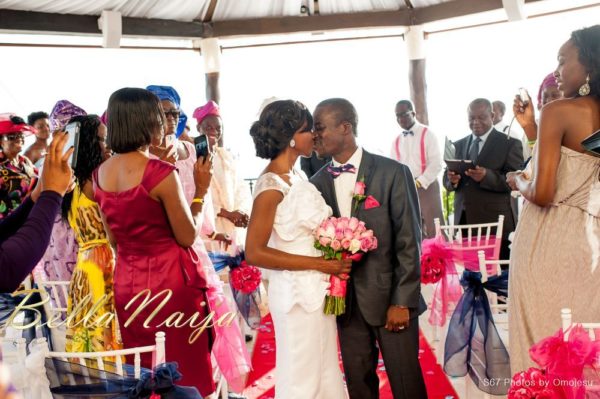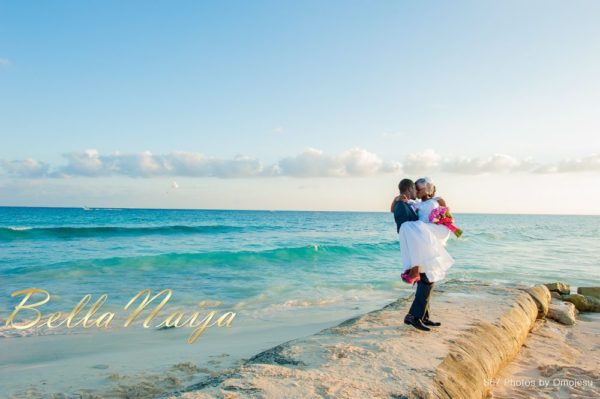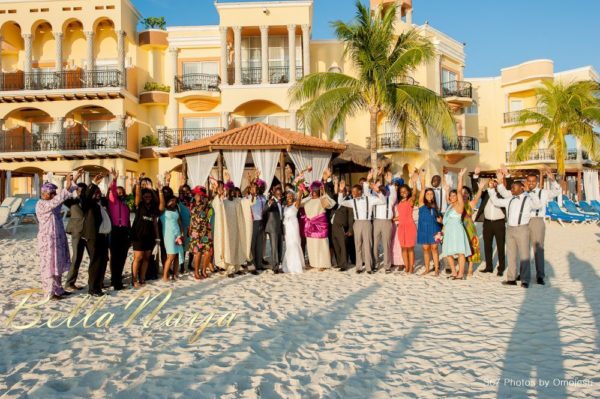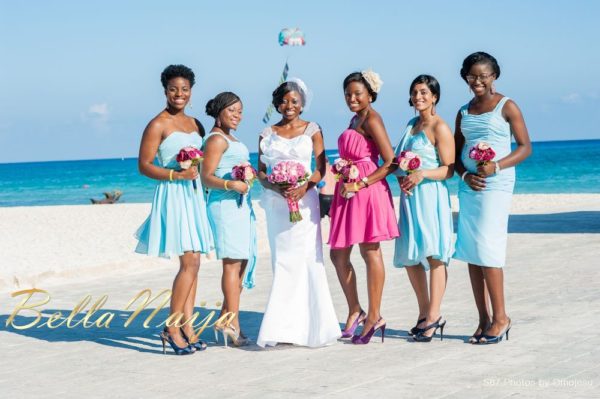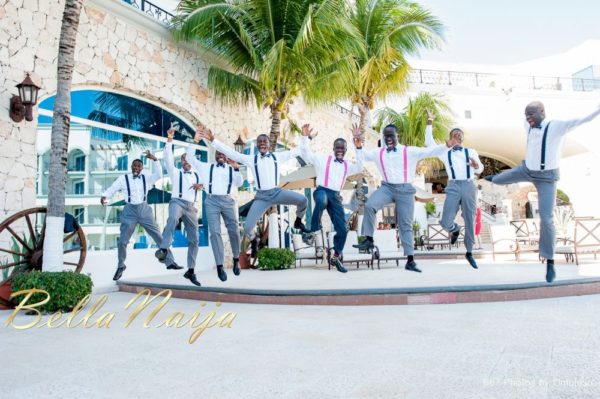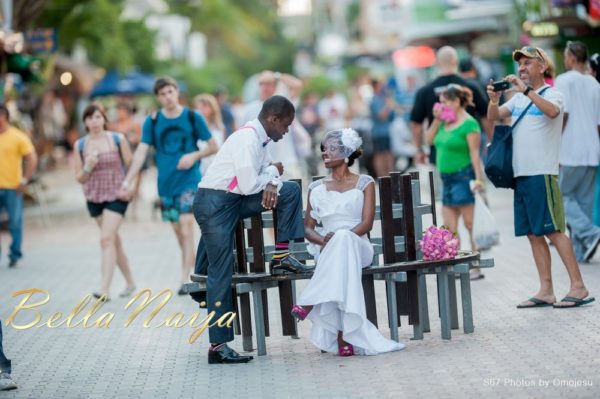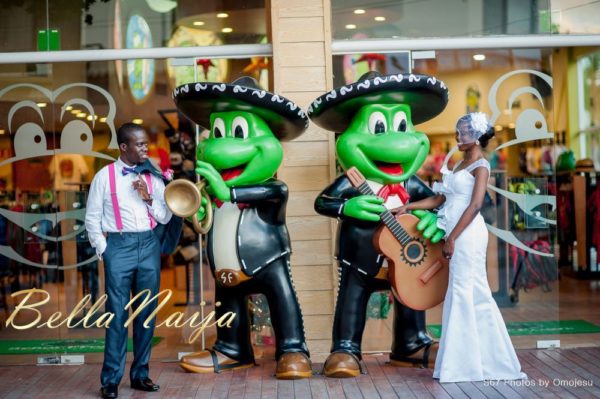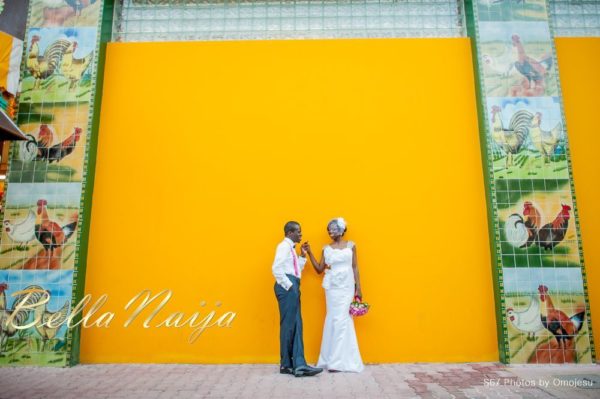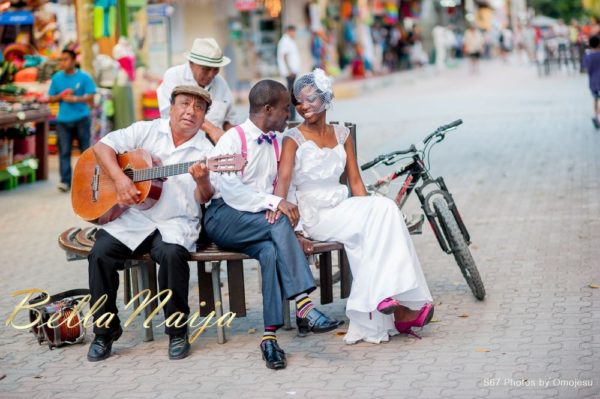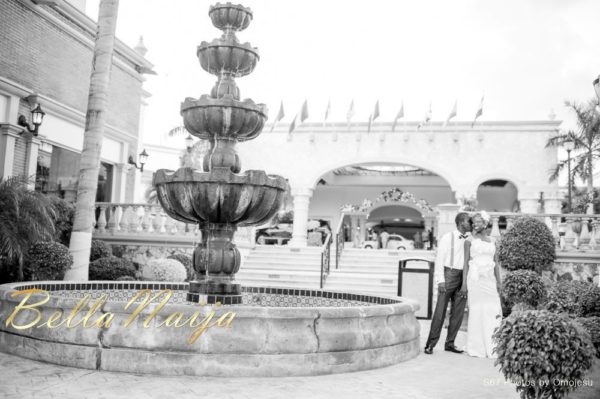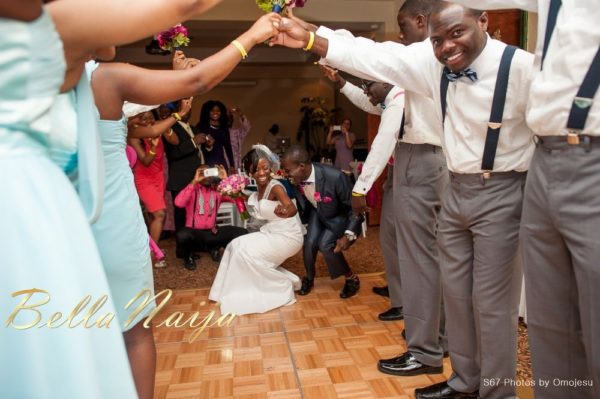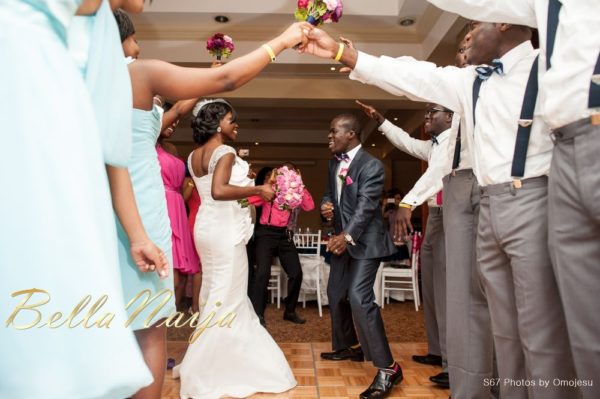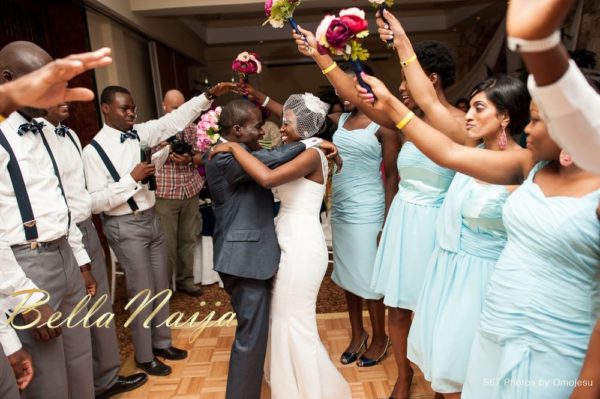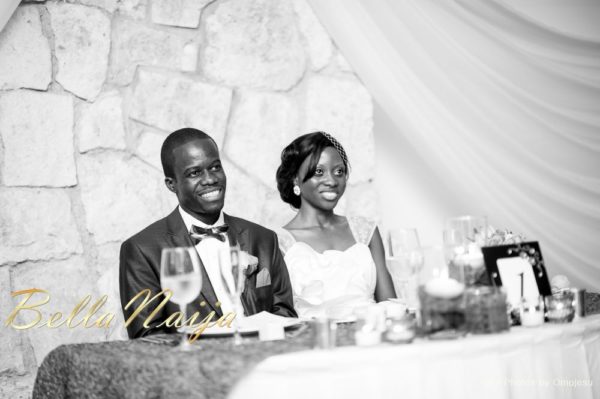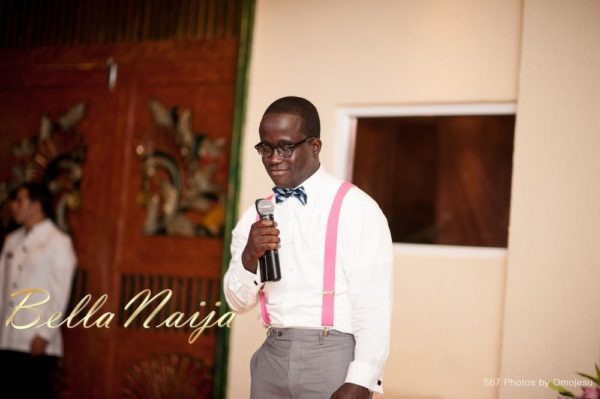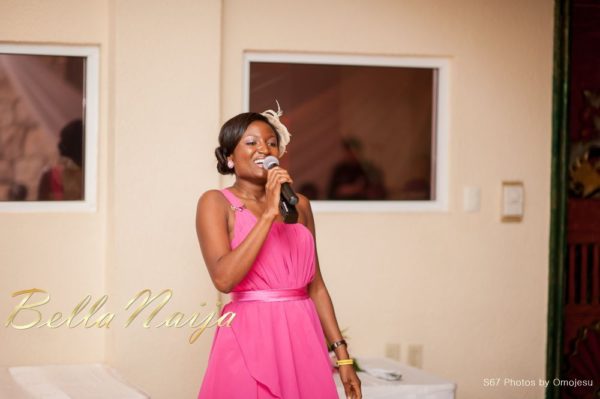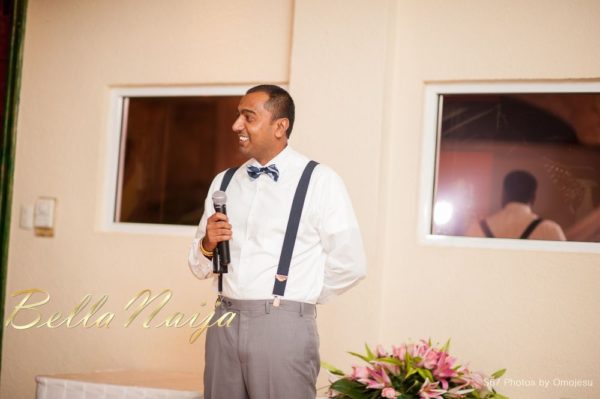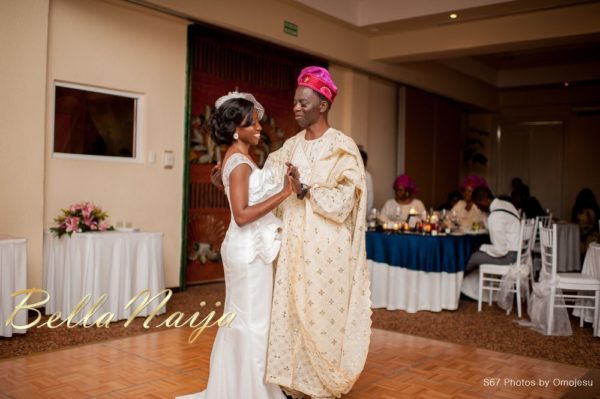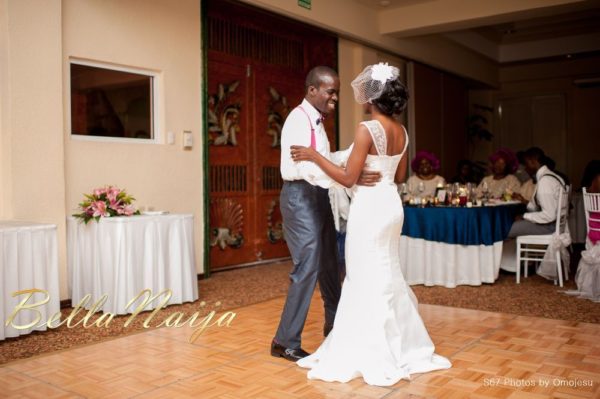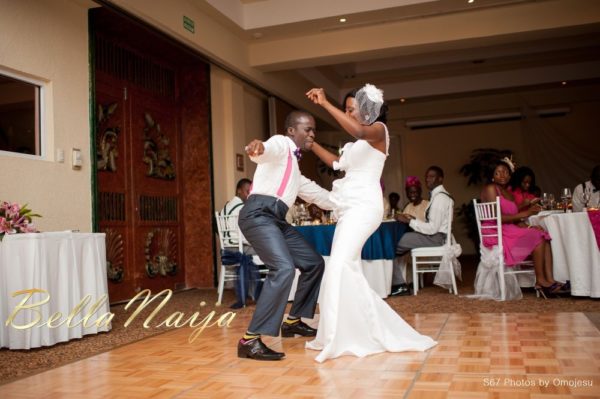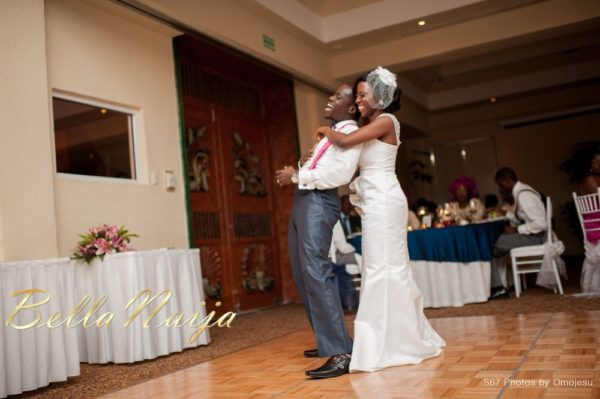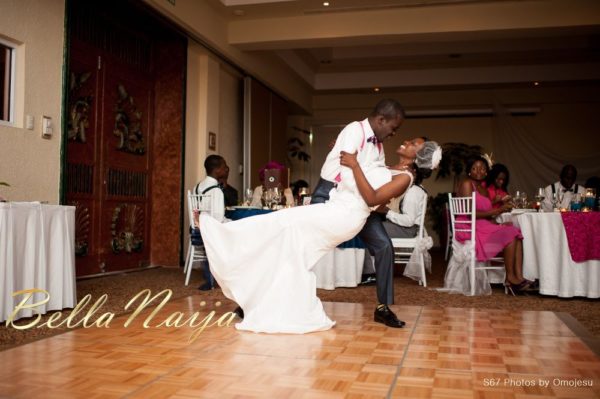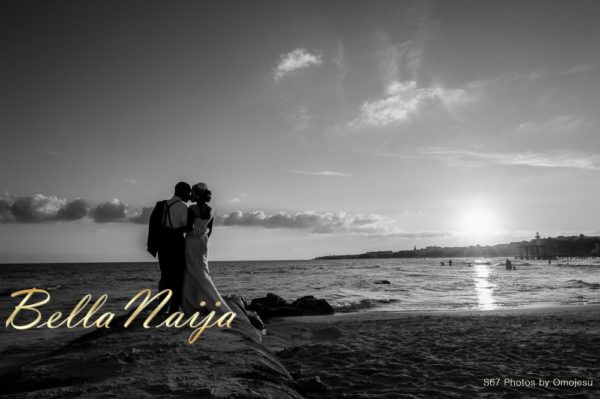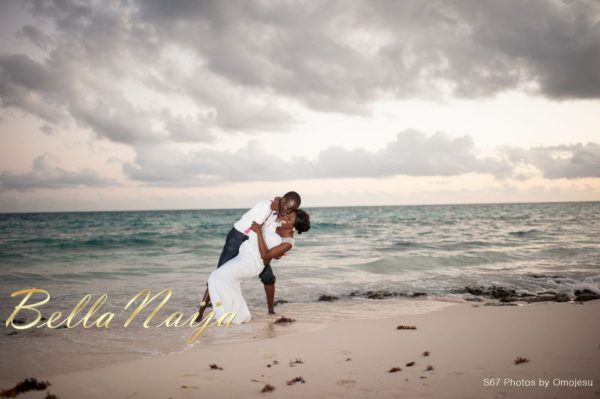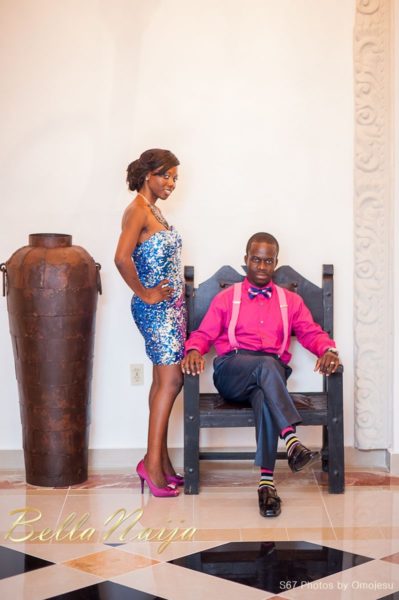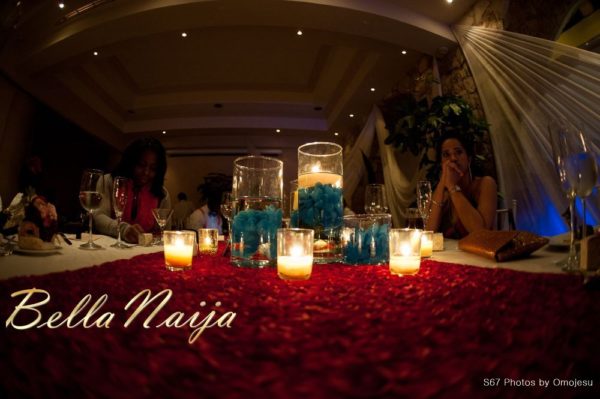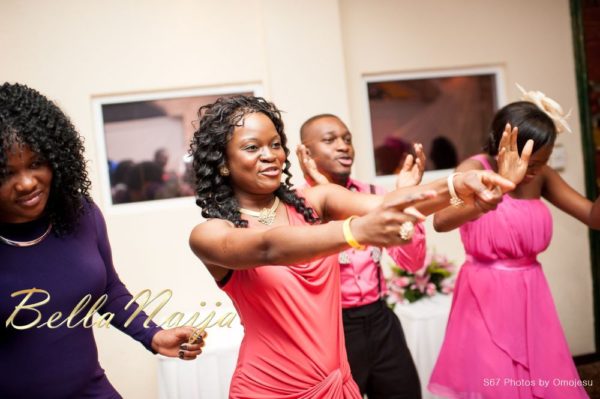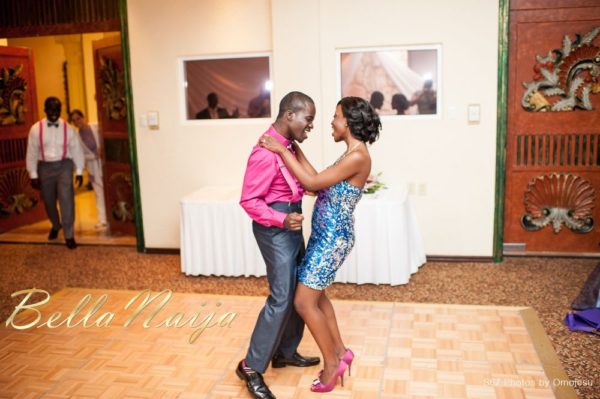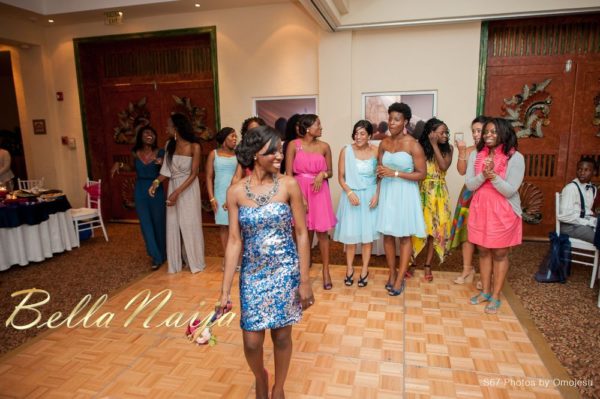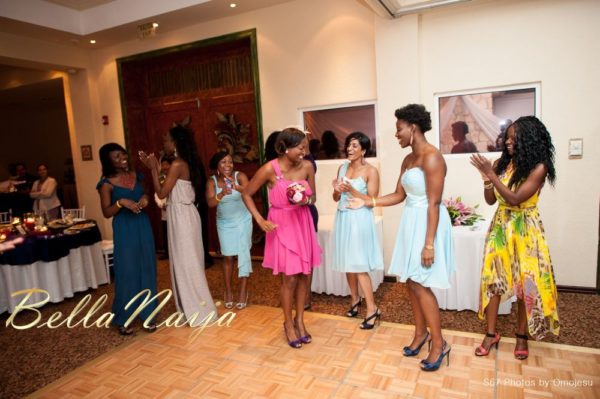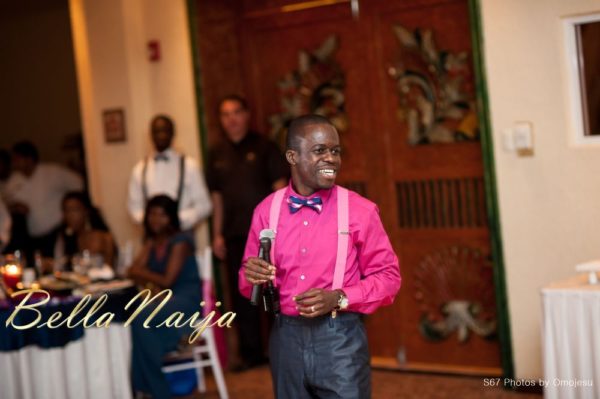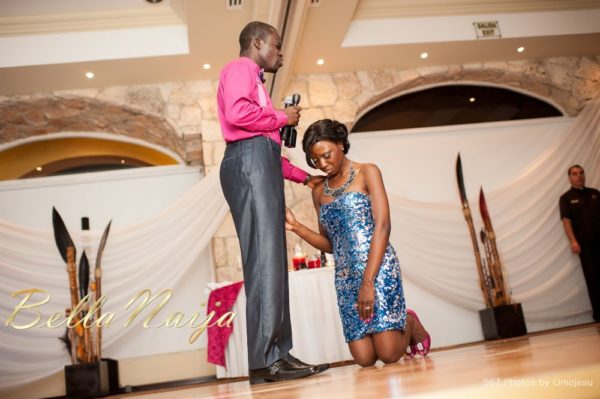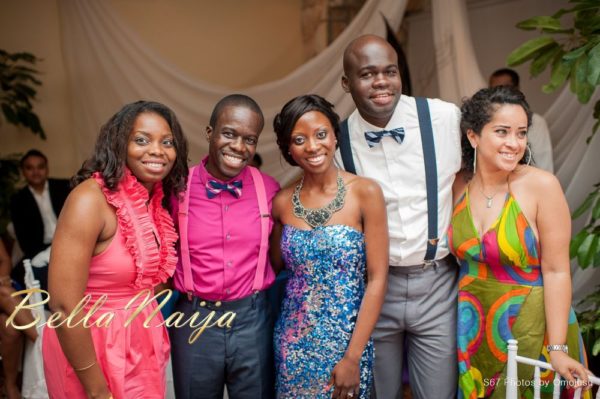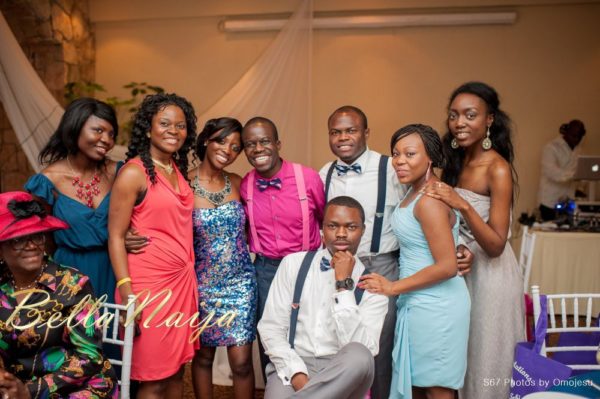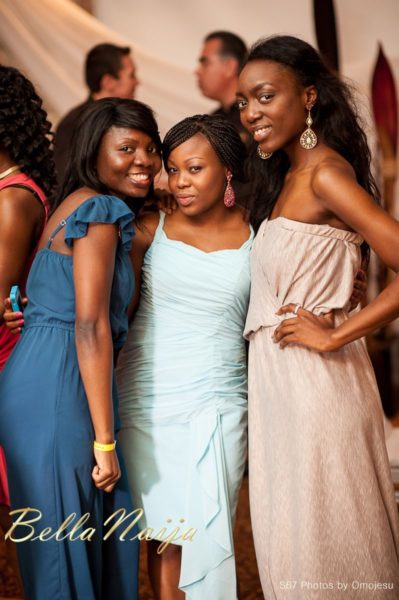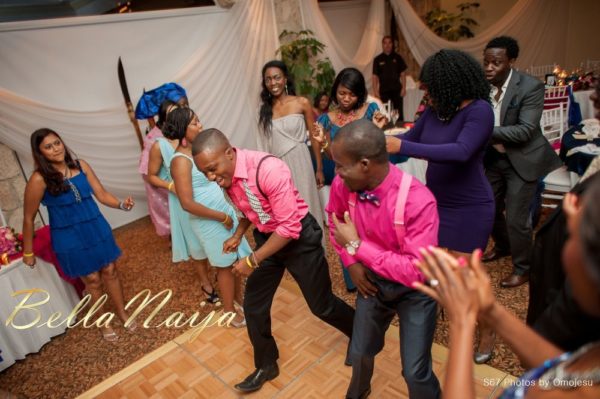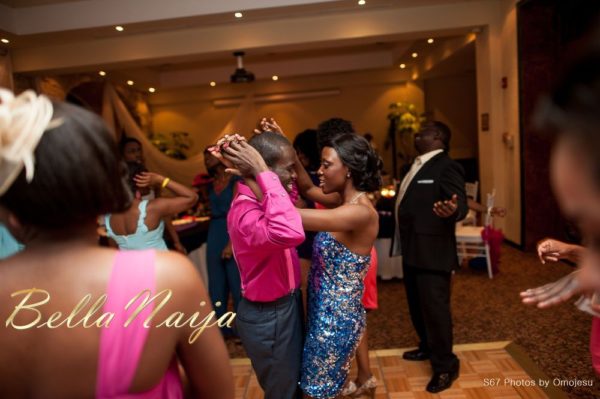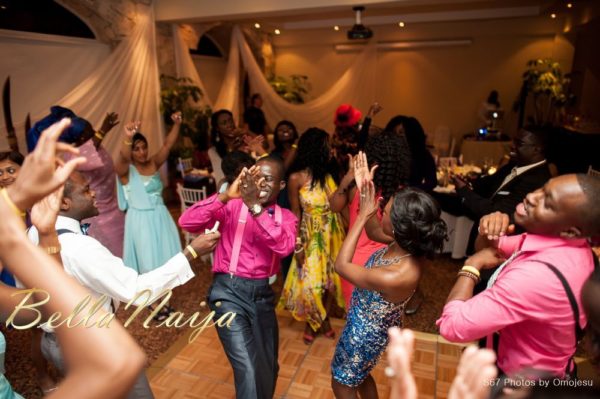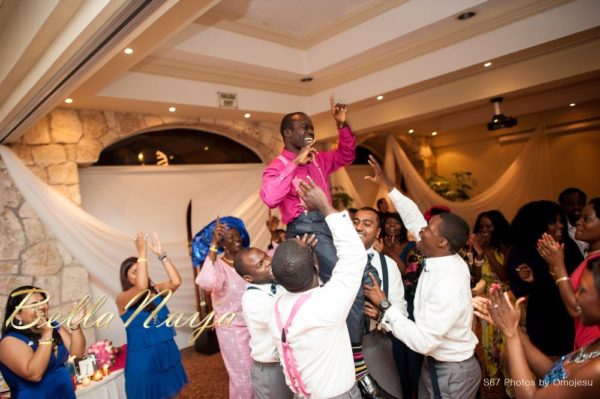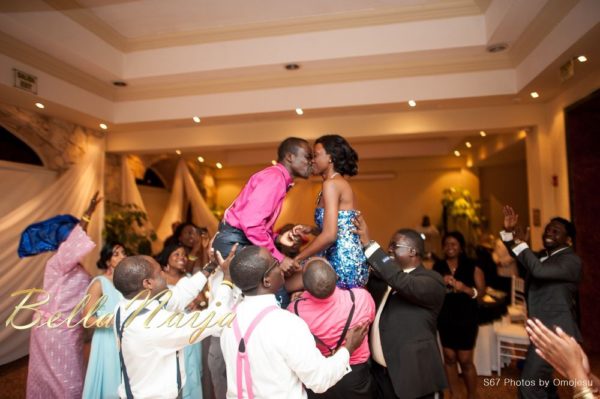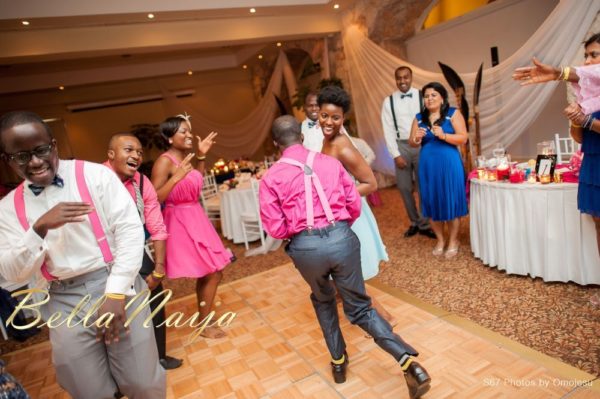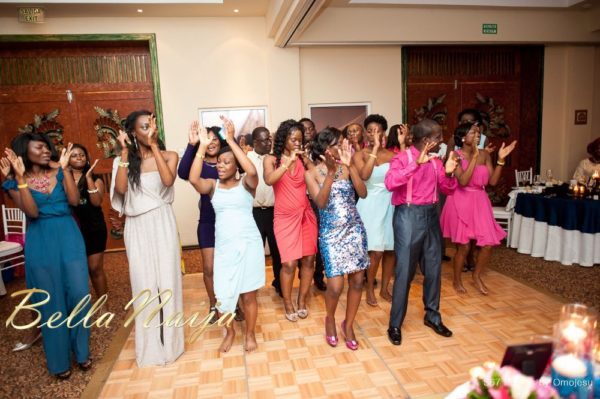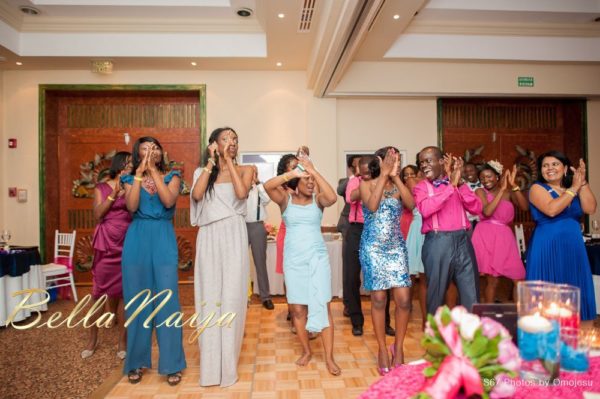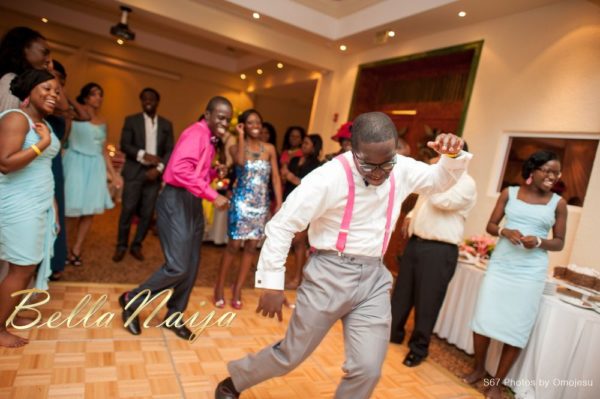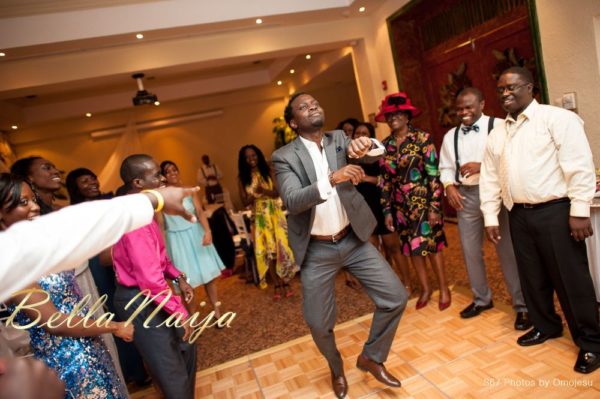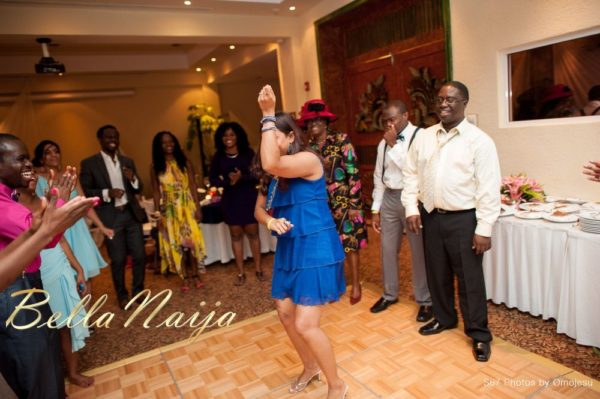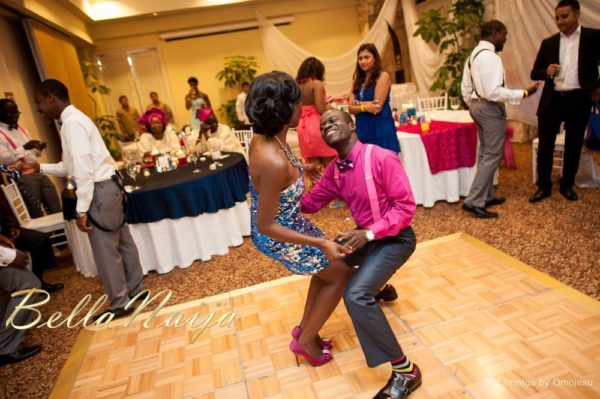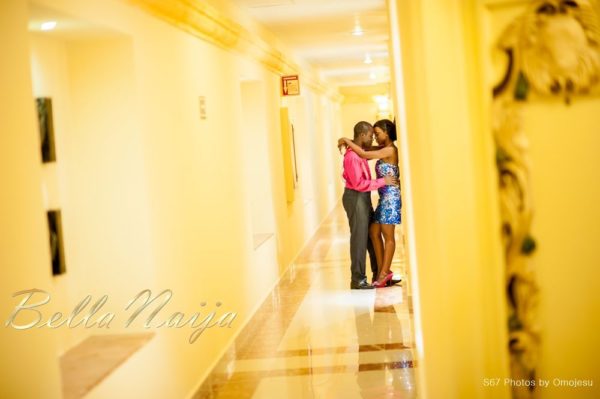 ~ Photography
Wedding: Omojesu for S67 Photos – info (at) s67photos.com | www.s67photoblog.com 
Pre-Wedding/Engagement (Formal): Sobitart – chad (at) sobitartphotography.com | www.sobitartphotography.com
Pre-Wedding/Engagement (Casual): Spaces – saladese (at) gmail.com
Wedding Details
Date: 15th December 2012
Wedding Venue: Gran Porto Real Resort, Playa Del Carmen, Mexico
Wedding Colours: Fuchsia and Blue
Theme: Mexican Getaway
Wedding Planners: Lilia Levet – Gran Porto Real Resorts, Mexico | Sheryl Dabbs –  Destination Weddings
______________________________________________________________________________________
We love weddings as much as you do! Get in touch…
weddings (at) bellanaija.com
www.bellanaija.com/weddings
www.twitter.com/BellaNaijaWed
www.facebook.com/BellaNaijaWeddings
www.instagram.com/BellaNaijaWeddings