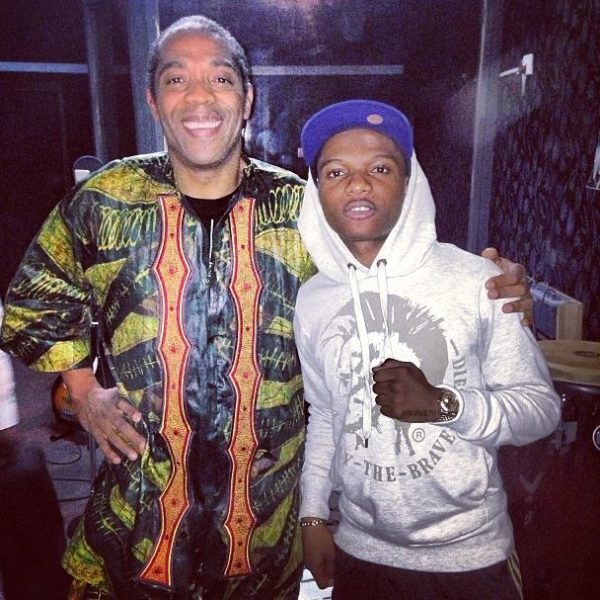 Wizkid has been putting in work like the 'studio rat' that he has commonly referred to himself as. With an official new single dropping anytime soon, the star boy has started putting final touches on his second album which will be released via Empire Mates Entertainment as well as his first mixtape.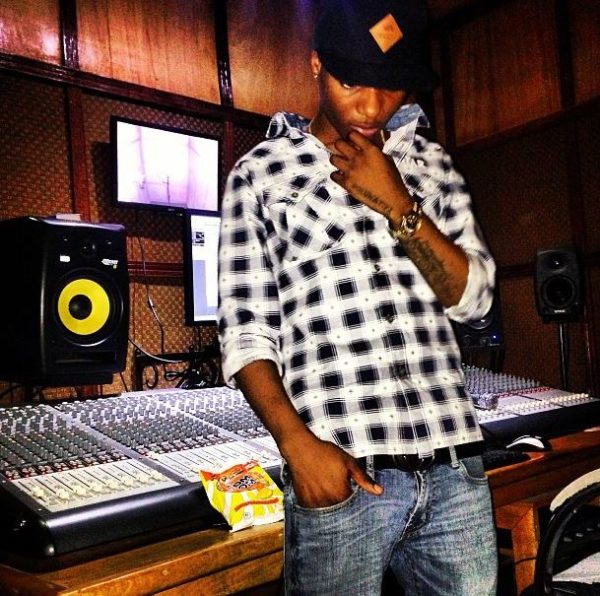 And, it also seems that the new single about to drop will be one featuring Afrobeats Legend, Femi Kuti titled "Jaiye Jaiye" as he uploaded the above photo on his Instagram a few days ago with the caption: "New single Ready!! Yaga!"
Here is the Twitter correspondence between Femi Kuti and Wizkid.
It's hard to imagine the level of creativity that these two can reach together as Wizkid has even more regularly paid homage to the late great Fela Kuti recently on songs like "The Matter" and "Samba (Beat of Life)". 
Wizkid's catchy lyric – "If you know you're feeling this spirituality, let me hear you say – 'yeah yeah' " is actually a regular quote from Fela's stage performances. Nevertheless, we can't wait to hear what is coming up next from the star boy, can you?
Photo Credits: Instagram – @Wizkidayo