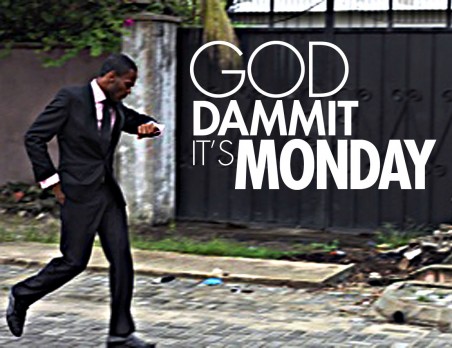 A few years ago, a blogger called "Womilee" ran a blog called Goddammit It's Monday!  The posts were the chronicles of Womilee, a young professional in Lagos. Womilee narrated the lifestyle of the average jaded Lagosian.
Goddammit It's Monday was made into film with 6 episodes out for your viewing pleasure. Directed by Chioma Onyenwe of Raconteur Productions, the episodes are an interesting depiction of the very colorful narrative style of Womilee.
Please note that there's quite a bit of expletives in the films, so watch at your own discretion!
Teaser

Episode 1

Episode 2

Episode 3

Episode 4

Episode 5

Episode 6