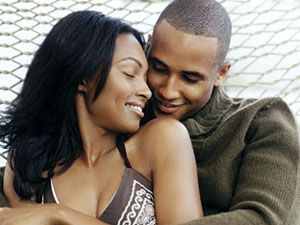 The room started getting hot and stuffy despite the ORL fan blowing at maximum speed in full swing, I started breaking out in beads of sweat. My pillow started getting wet as the hot tears began to flow endlessly. The pain was so intense even though it wasn't my first time, but this one felt different…I buried my face in the sheets trying to take it all in.
"Haaaa,Hmmmn,Hoo!Oh baby please, easy, softly,gently"
Soft deep moans filled the air,coming out like a scream,it felt good yet draining.
"Jeeezzz, Whooshhh, Jeeezzz,Whooshhh"
It was hitting me in places I couldn't explain, in ways I couldn't describe, My legs were shaking so bad. I winced in pain and struggled to get out of bed but I couldn't; this other person seemed to have more energy, fighting back to keep me in bed.
"Aaaarghhh,Legbreos, Shedrix, Uderjcncn"
Huh? Was I speaking in tongues? The thought of it all made me laugh as my eyes traveled down south and I asked,
"Baby are you coming yet?" I spoke into the sheets, my words lost in another moan.
"Aargrghh Ooooohhhh"
My back felt like it had the weight of seven huge men on it. The pain in my lower abdomen was intense, it was hard to move. Damn, I would need to sit on a hot bucket after this session, I was sooo sore. I felt the tear drops running into my ears.
"Hmmm I cant take this pain any longer, Just come please, Baby just come right here and now!"
I tried to get up yet again but I couldn't, I let out a fart followed by a pee and then I felt a pop followed by a tiny drip. I was fifty shades of distraught.
"Ah yes, Oh no! Oh Baby please don't come yet"
Then it didn't stop gushing, I was finding it hard to breathe through all the embarrassment, anxiety, pain and fear. My super hero walked in through the door and it just reminded me of why I fell in love with him in the first place. He was always on time and knew just the right words to say to make me laugh and put me at ease.
"Honey, your water just broke, I have your bags packed just try to breathe while i pull the car upfront….. You'll be fine my Queen, smile for Papi"
All I could do was nod in approval, Adetola just knew how to remain calm even in the worst situations, I said a silent prayer as he helped me get into the car. Thanking God for this man who helped restore my sanity years back.
We were having our second and last child. Yes we had both agreed to have just two kids, the Nigerian economy doesn't appreciate building a football team with the cost of living.
Five years ago, I was having dinner as usual one fine evening at Barcelos Ikeja GRA. It was my escape route trying to cool my nerves after I found out my boyfriend of four years had impregnated some local Ibadan girl who managed a video club. I wasn't sure what my reaction should be but I made a decision there and then to forget about him. So I gave a toast to the scumbag.
Looking into my mirror and trying to floss my teeth after the "veri peri" chicken I just devoured, I saw this dark hunk with an afro look back at me from the corner of the mirror and wink, I couldn't be bothered. They were all the same, I frowned in disgust as I tossed the mirror back into my bag and made to get up till I felt someone drag me back unto the couch and sit beside me.
"Veri Peri Chicken again? Five nights in a row"
"How is it any of your business, Are you stalking me?"
"I noticed you like Coca Cola too. They should make you their brand ambassador."
Now this guy had guts. stopping me to blab? At this point i had lost it, i asked to be excused and then he said
" I like your eyeballs they are really white and bright"
"Thanks" I muttered, "Can I leave now?"
"Noooo not until you tell me if you have contact lens on and why you have been here eating the same thing five nights in a row"
Was he speaking in that sexy drawl intentionally? Eeeish it gave me goose bumps. Now there was something about his voice. Firm, yet calm and it got me relaxed. And then we started talking!
It was the beginning of our friendship. We ended up at a Karaoke bar that night and realised we liked the same songs. We did a lot of Singing and dancing before we went our separate ways.
That night I slept so well, better than I had in a long time, I didn't know anything about him not even his name save for the fact that he made me laugh and feel really comfortable all in one night. I dreamt of him and found it confusing. I woke up super duper excited, put on my A game at work but by lunch I was very restless that's when I knew I had to see him again but I had to think it through.
I walked into Barcelos a week after and I found him there just as I had prayed. My face lit up in a warm smile as I spotted him and he smiled back.
"Why did you keep me waiting? I've been here for the past one week hoping you would show up."
I smiled not uttering a word, my delay tactic worked. Seeing him again I felt peace from within so I decided to drop my guards down and just let it be. Let love have its way. So I became his fiancee from friend after he proposed three weeks later on my birthday. Four months after, we were walking down the aisle saying our vows before family and friends as man and wife.
Did I hear you say fast courtship?
Oh yes! But we both knew what we wanted and it was to spend the rest of our lives together amidst all the many quarrels we had. So there was no point wasting time. Back to the present, I was so full of emotions that I smiled and cried as I looked at Adedayo try to sing to his twin sisters in the cot, the dream I had the first day we met had come to pass. God proved supreme by giving us an extra one apart from the two we planned. I had everything and even more; God, motherhood, marriage, love and a wonderful family.
"Ayilevi Abimbola I love you and you are the best decision I've ever made, You smell of the field the Lord has blessed, I looked into his eyes knowing it was so sincere….Adetola Abimbola I love you more, my cedar of Lebanon."
Two are better than one,
Because they have a good return for their work.
If one falls down his friend can help him up.
But pity the man who falls and has no one to help him up.
Ecclesiastes 4:9-10.
Photo Credit: madamenoire.com
______________________________________________________________________________________________________
Okegbenro Aramide is an artiste with a creative mind. She writes to educate, inform and entertain, believing that each one can teach one!