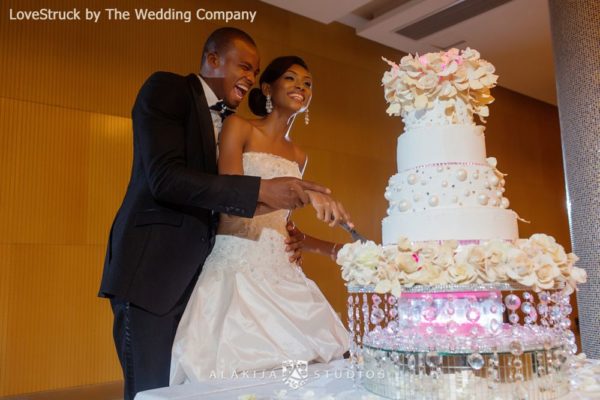 The LoveStruck Series by the Wedding Company just keeps everyone at BellaNaija Weddings swooning and smiling.
We don't want to let too much out of the bag but scroll down to experience an amazing "wedding"…for Just the 2 of Us!
Here is what the Wedding Company team had to say about this episode of LoveStruck!
***
Happy new month, all!
We return with our fourth photoshoot in our monthly LoveStruck series.
Here at The Wedding Company, we love working with couples, to execute their ream wedding. For some, their preference is elaborate, bustling events, while others seek a more demure option. Whether you want your wedding to include whistles and bells, or delicate chimes, what's most important is the forthcoming marriage.
This photoshoot, using fabulous models, is a celebration of elegance, excellence and at the centre of it all- the couple, their affection and expression of love on their big day. The perfect planning enables you and your partner to have as much fun as your guests, if not more, after all…it's your wedding day! If you'd like our LoveStruck team to work with you and your beau – contact us via [email protected]
Without further ado…Enjoy!
P.S Check out the 'Behind the Scenes' video of the 'Ife Wa Gbona' photoshoot via TWC's brand new website! Click HERE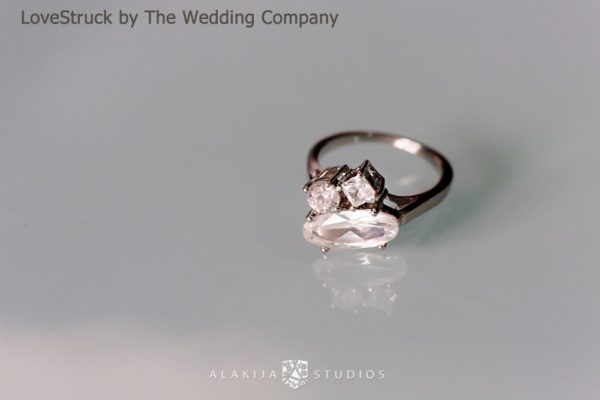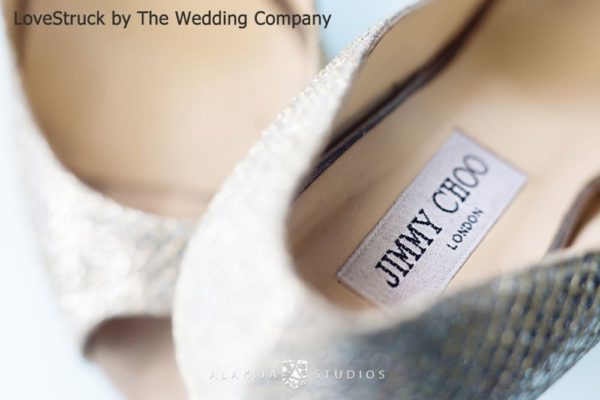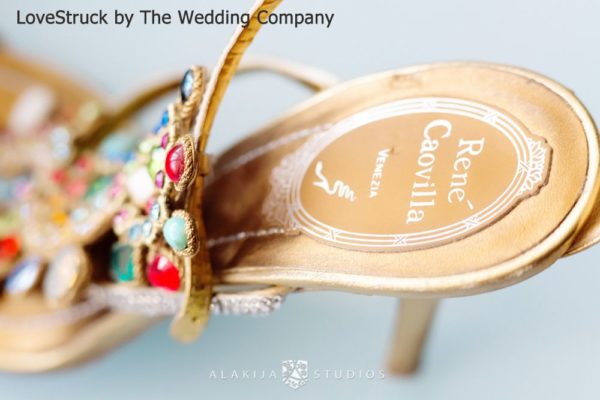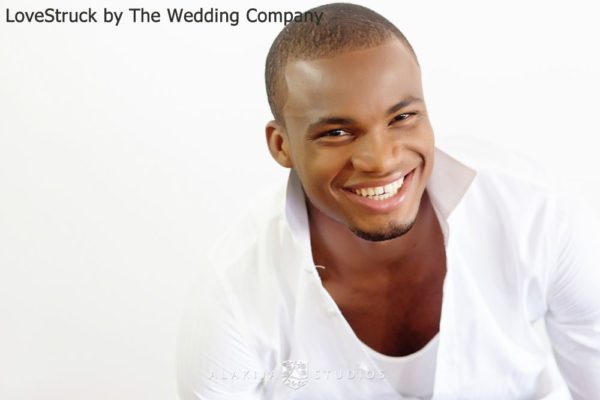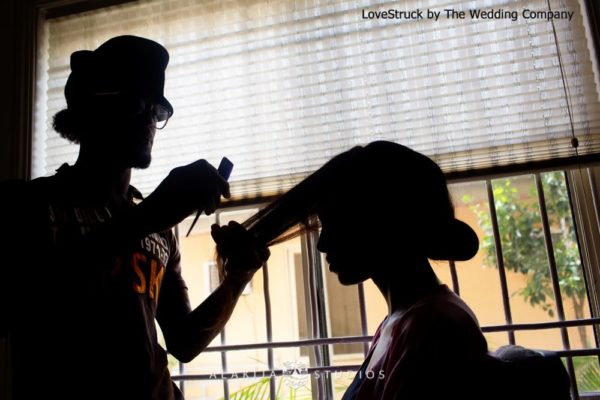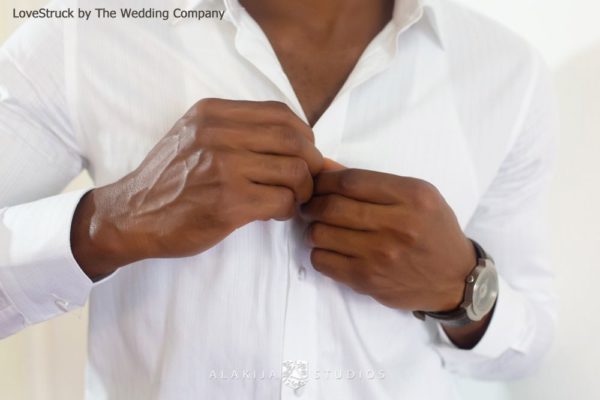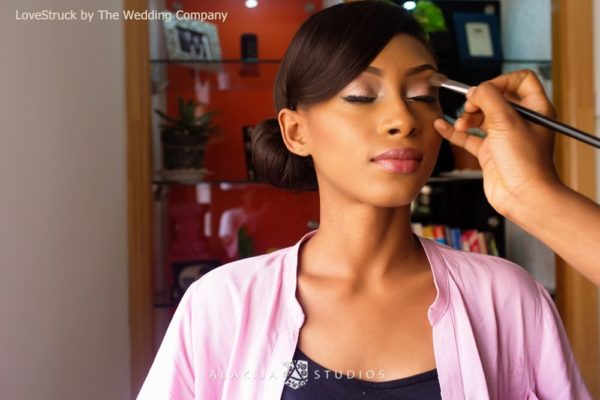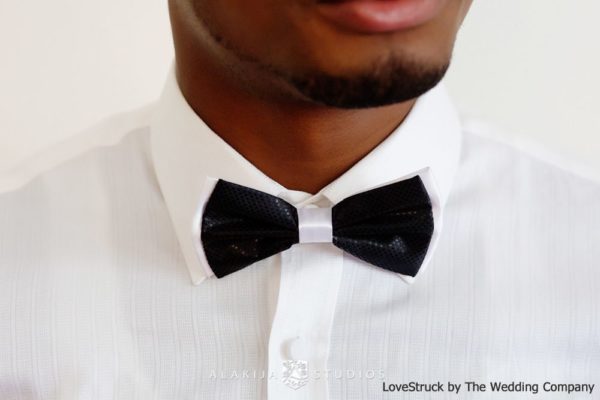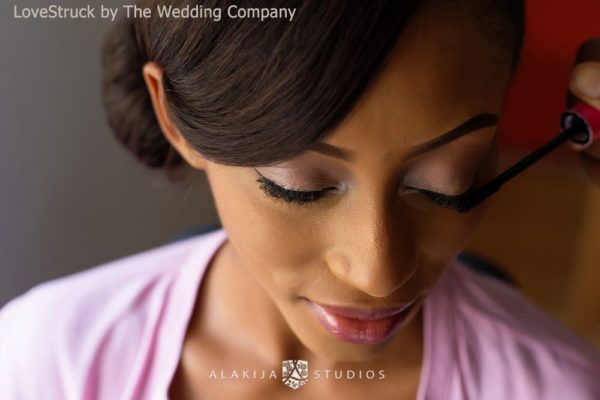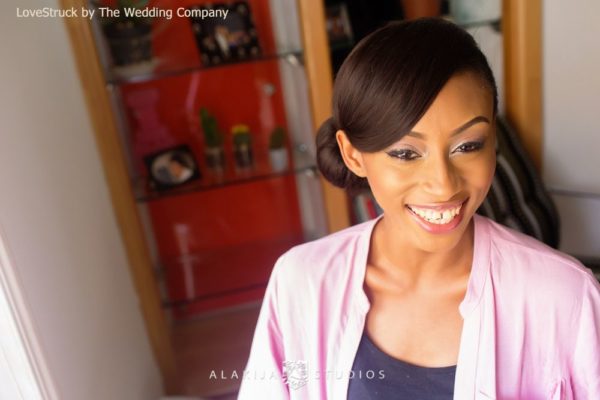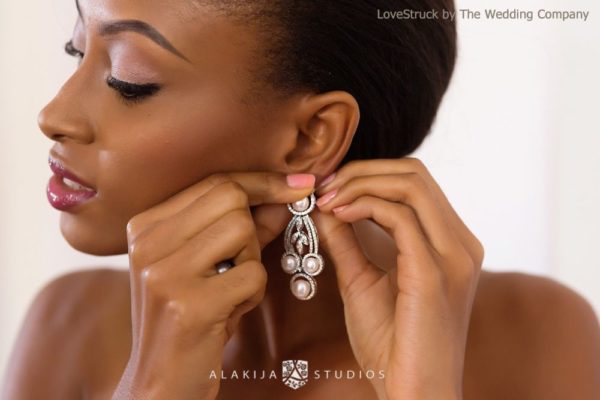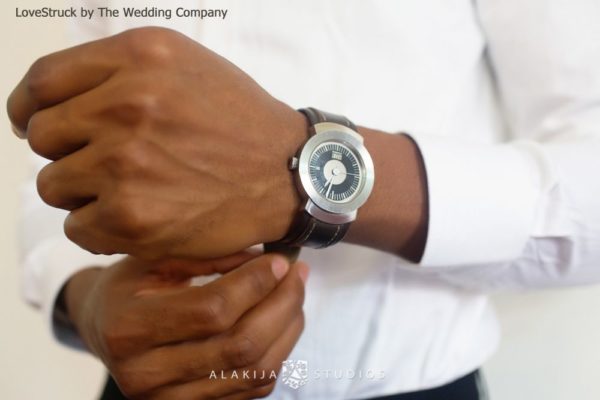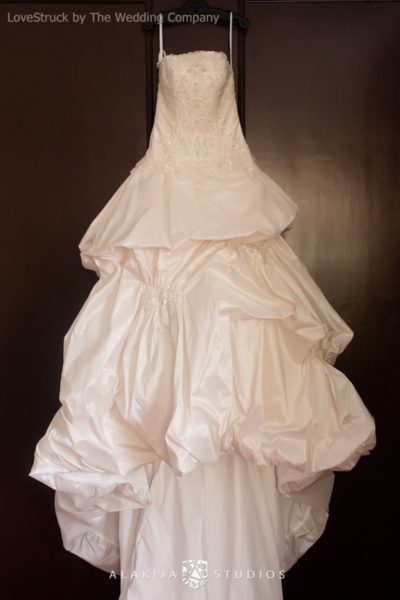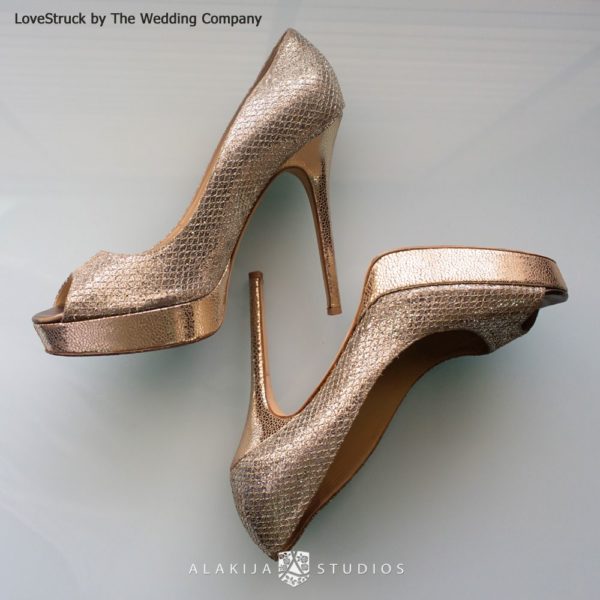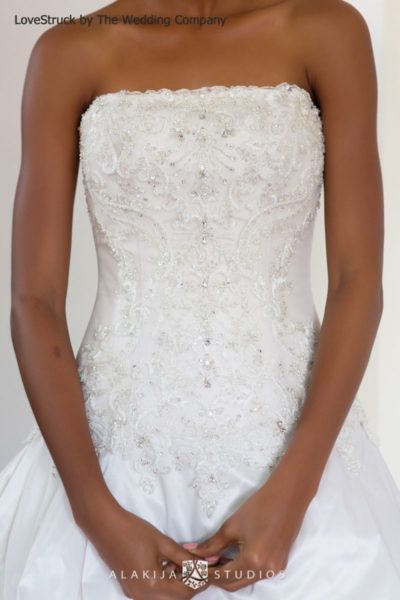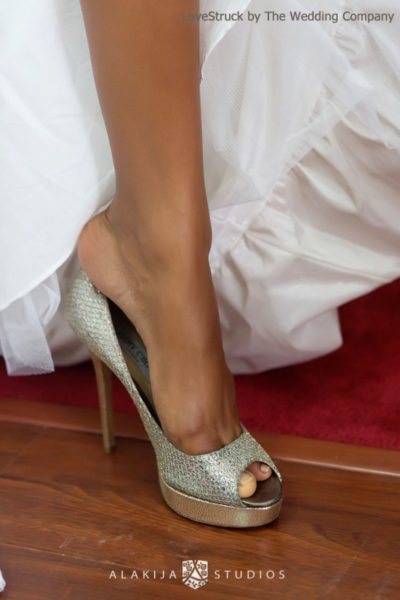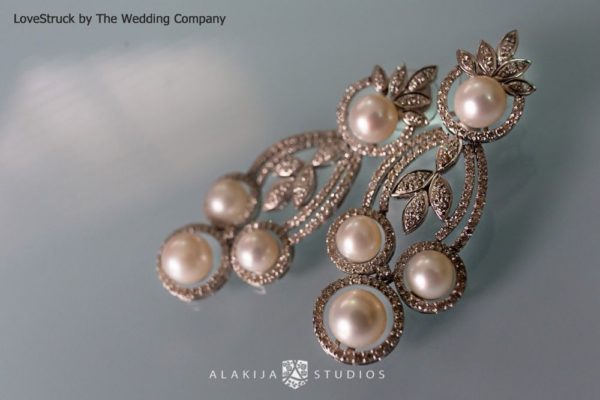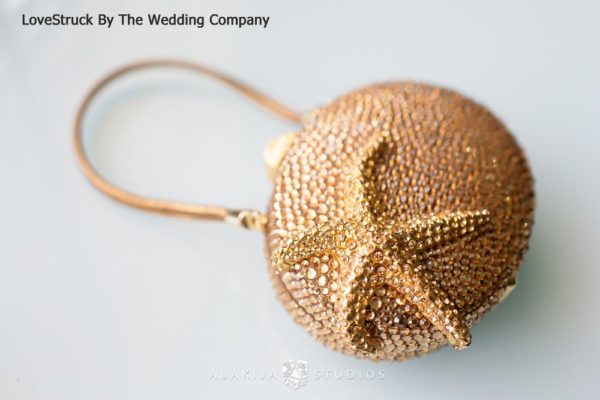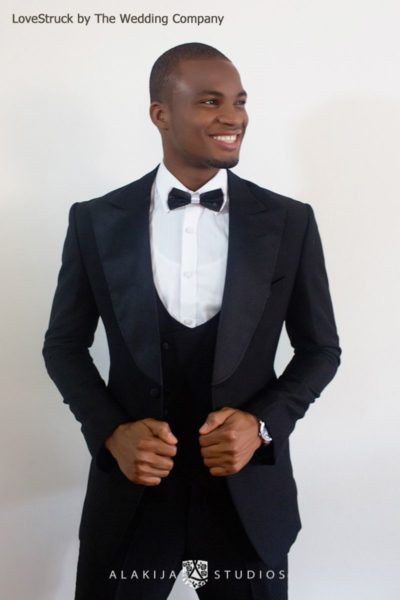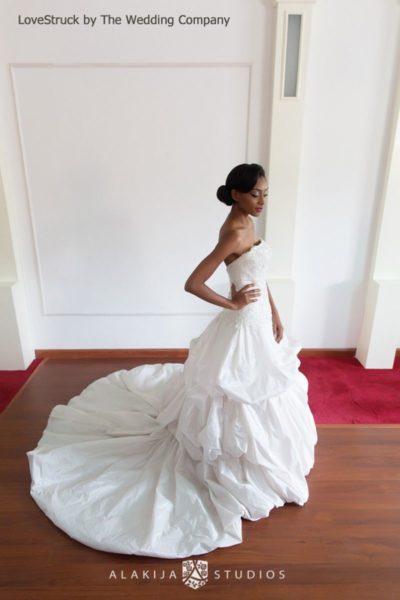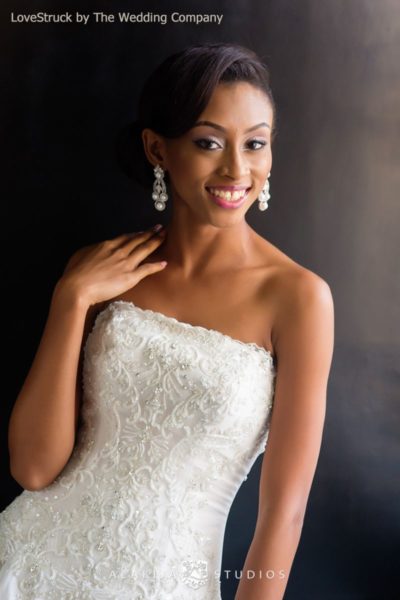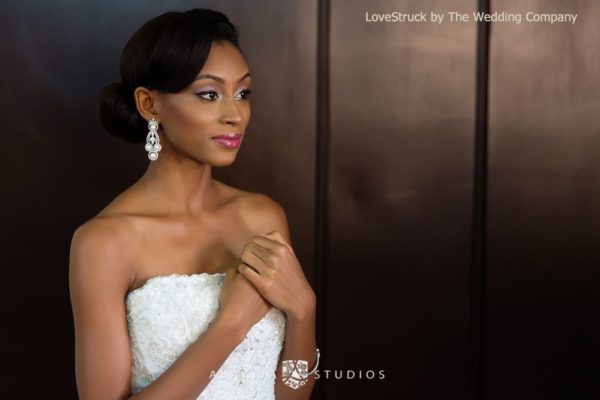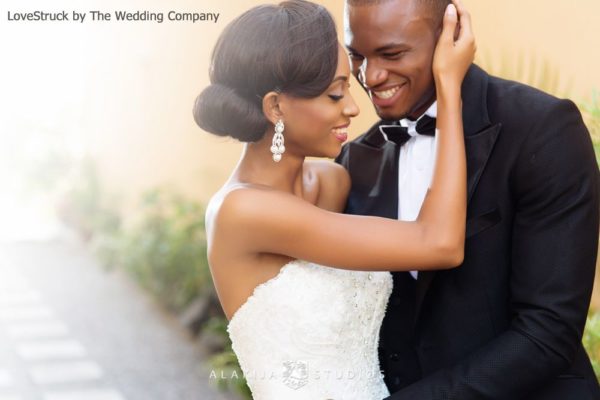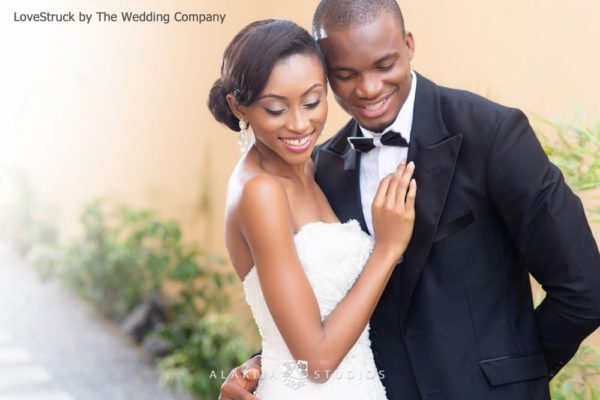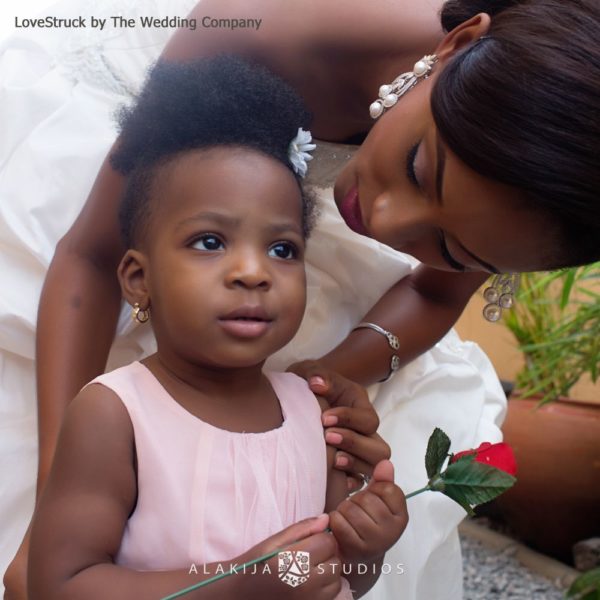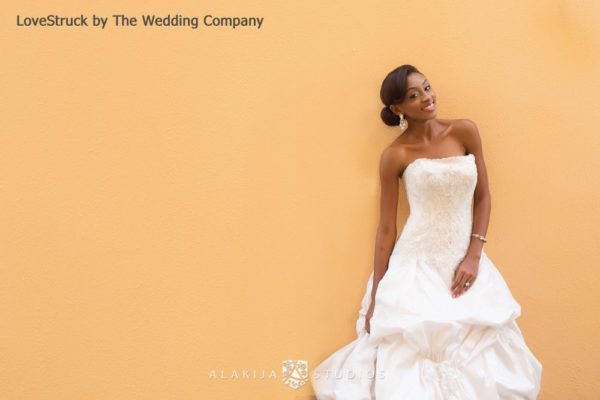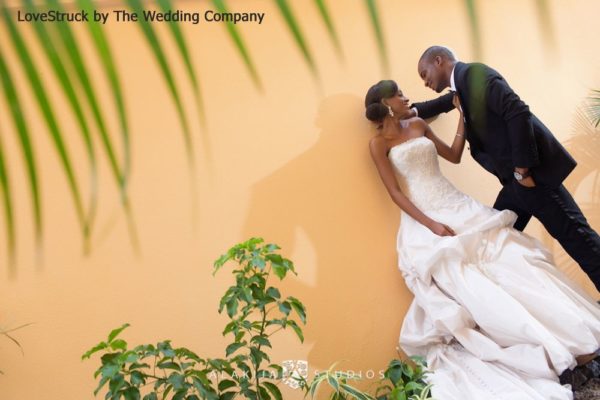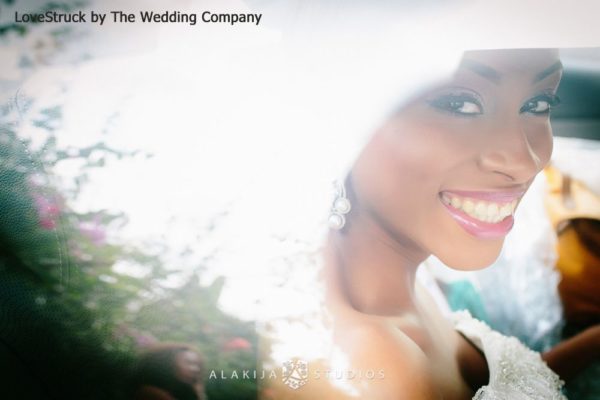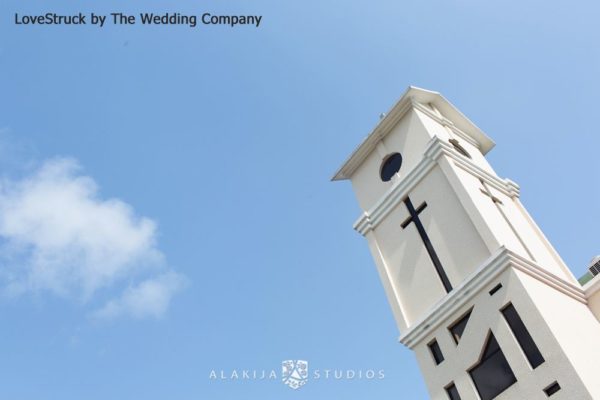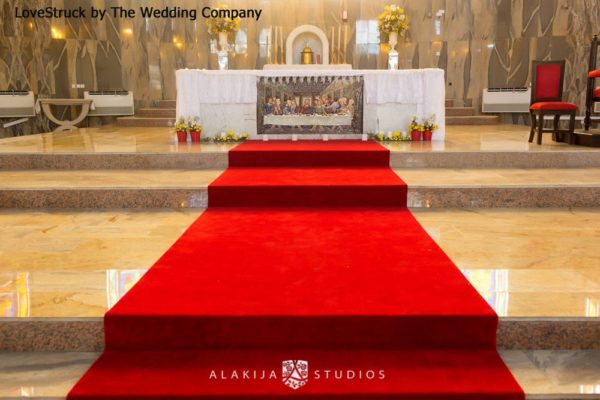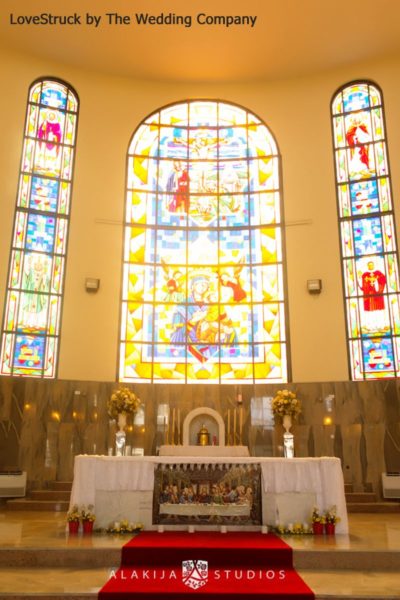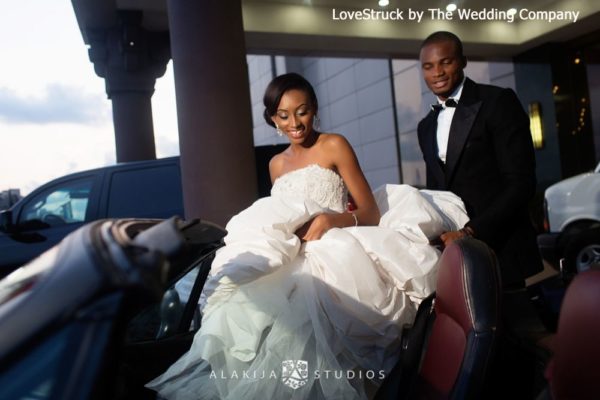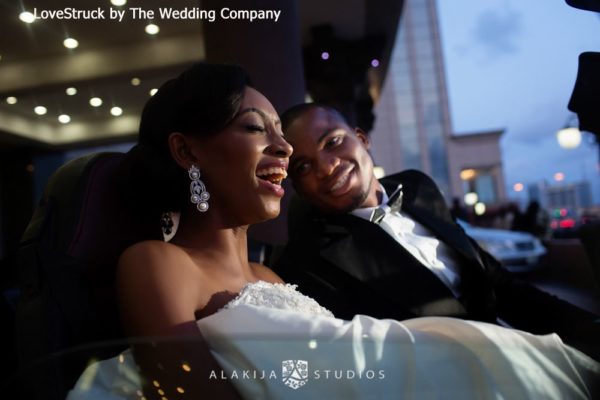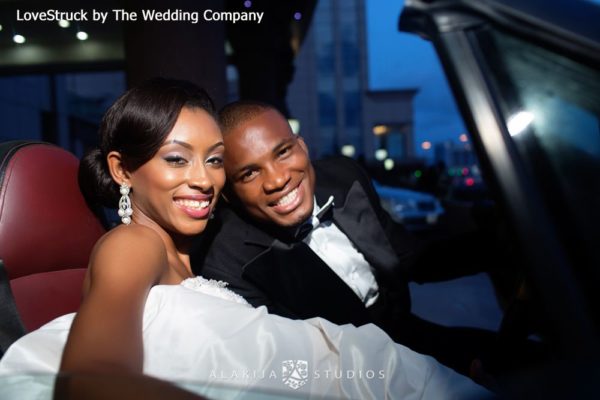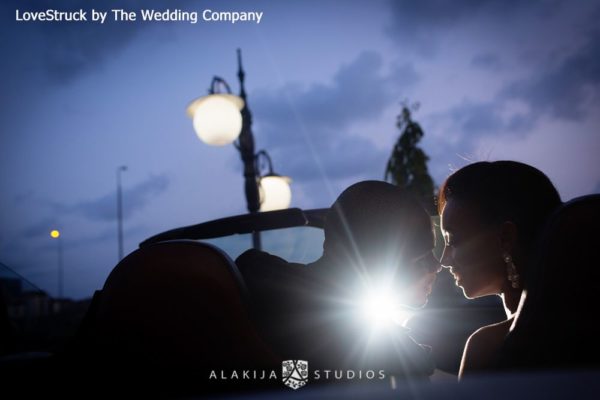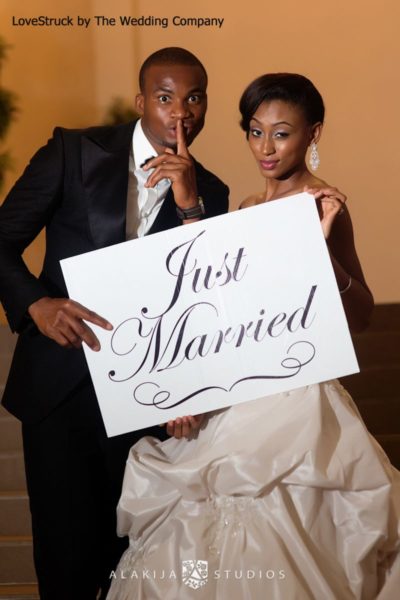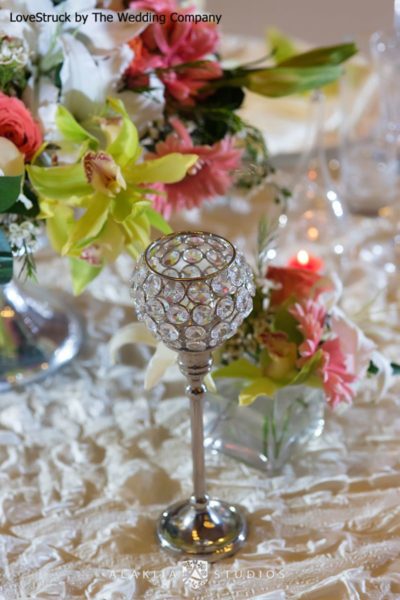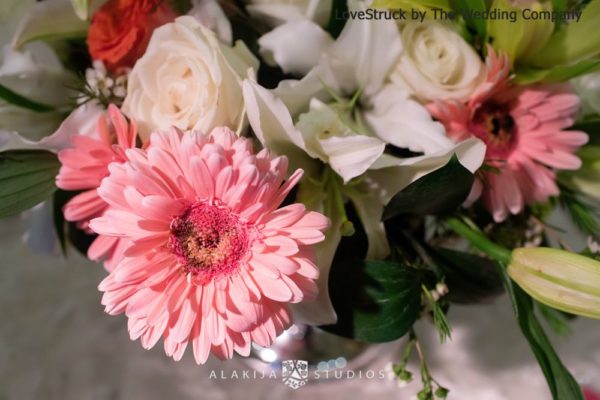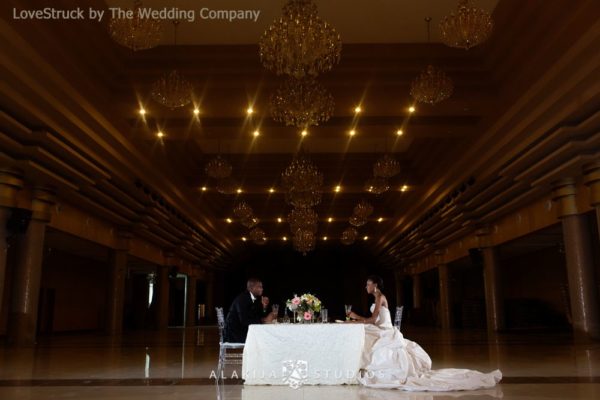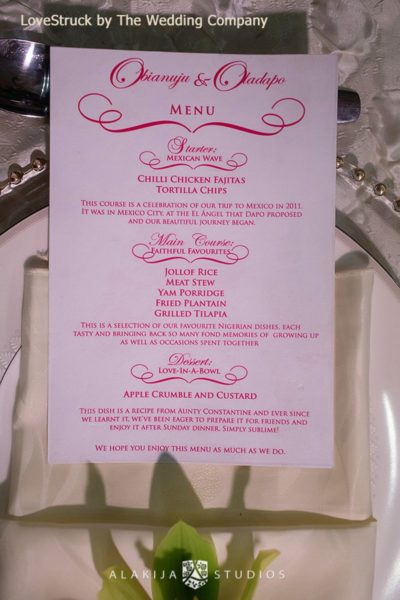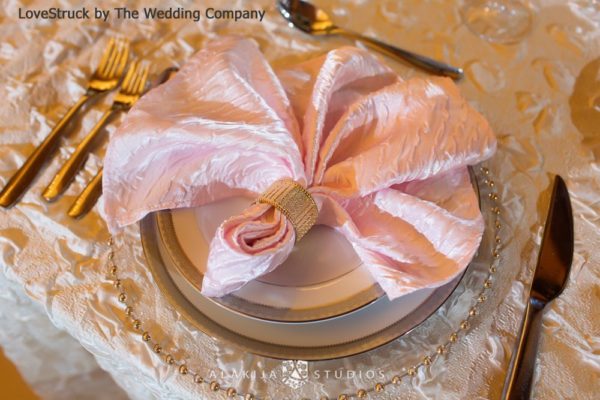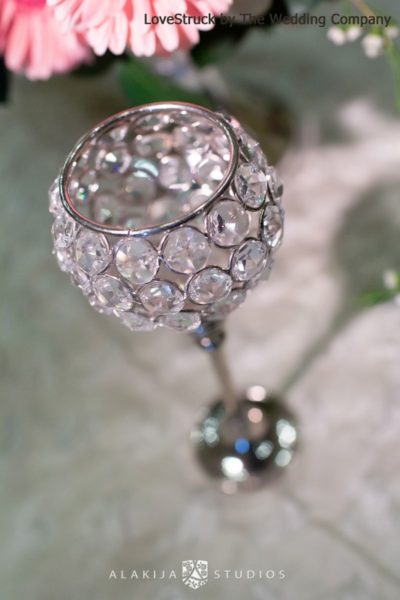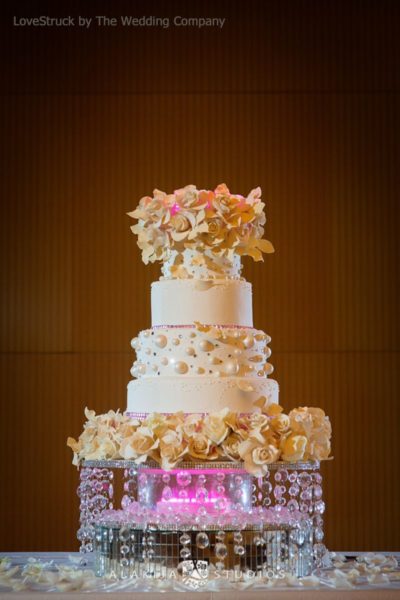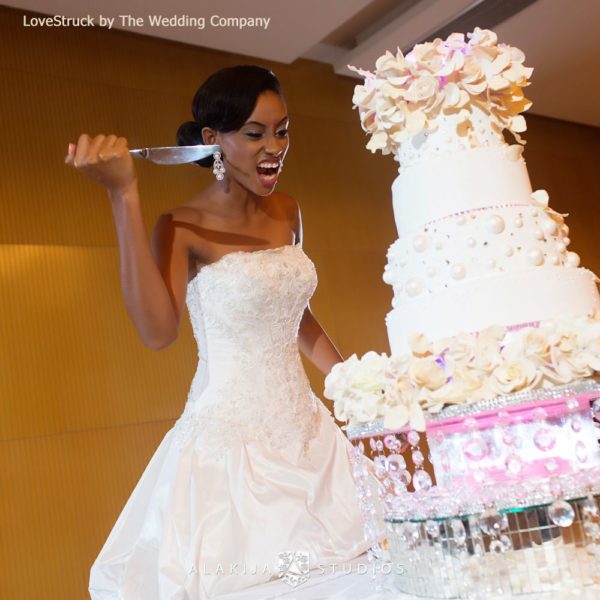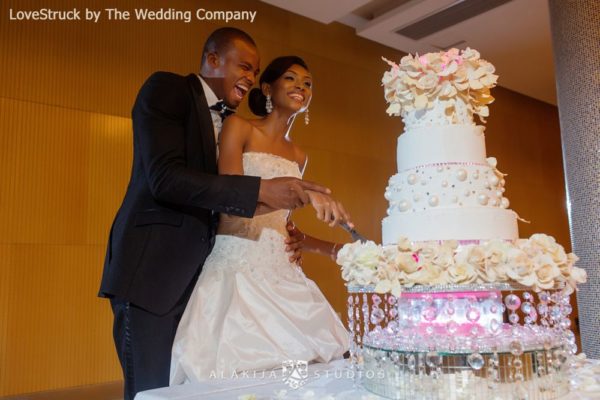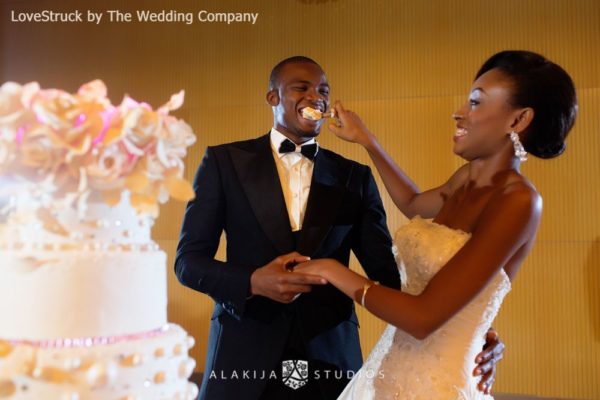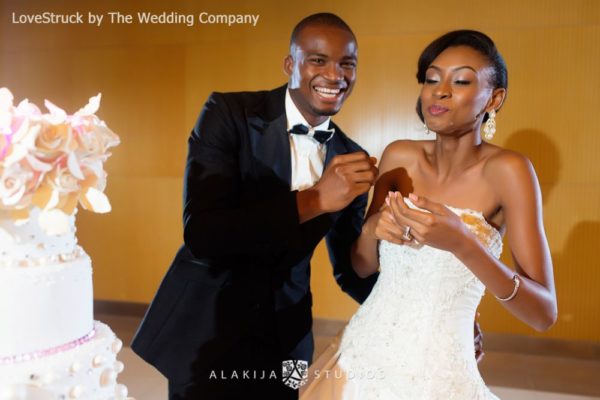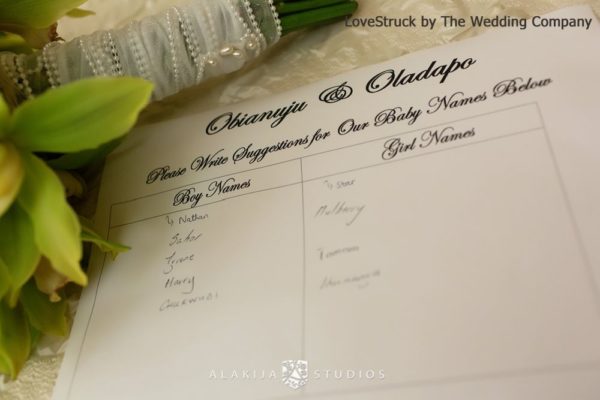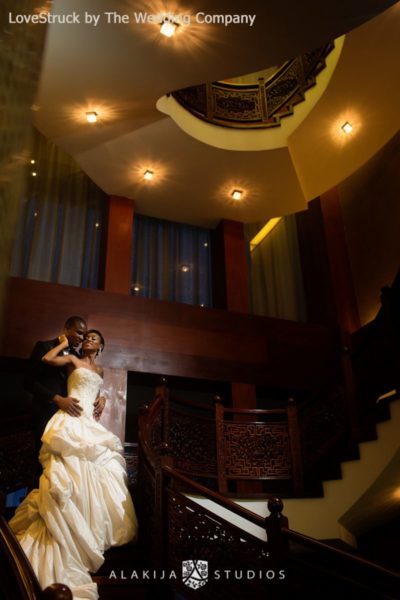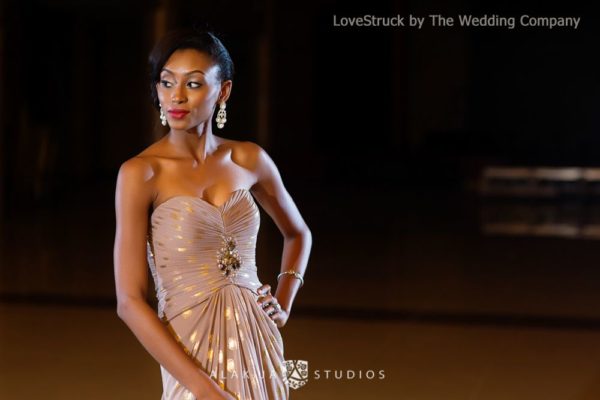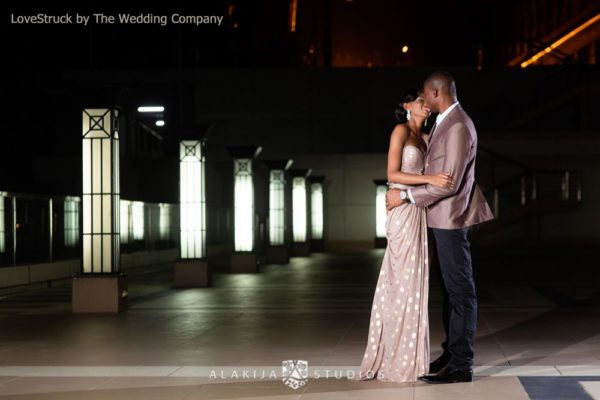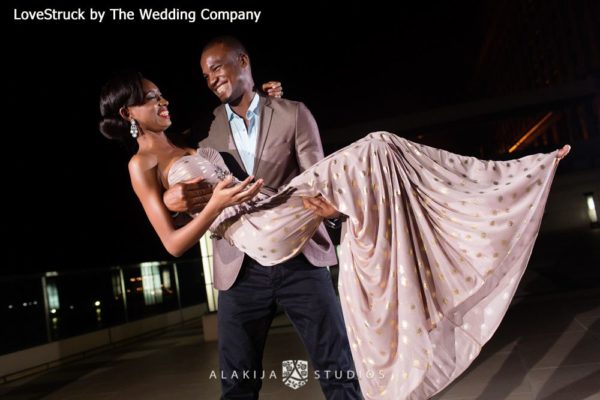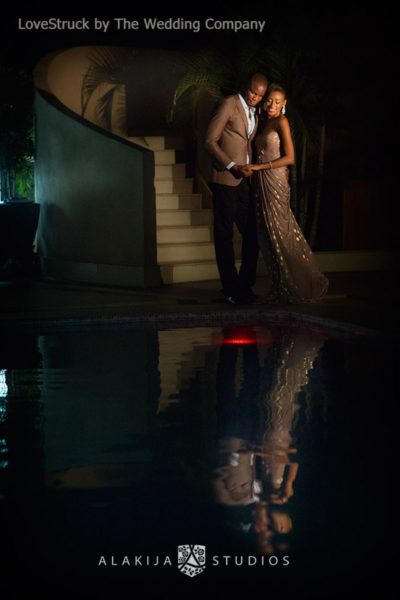 Credits
Concept and Production – The Wedding Company
Website: theweddingcompanyng.com
Twitter: TheweddingcomNG
Facebook: facebook.com/Theweddingcompanynigeria
Google +: +The Wedding Company
Models
Bride: Makida Moka of Sleek Models
Groom: Austin Igwilo of XA! Models
Location – Oriental Hotel (Lagos New Grand Ballroom ,Staircase and Terrace)
Website: www.lagosoriental.com
Photographer – Jide Alakija for Alakija Studios
Website: www.alakija.com
Twitter: @Alakija
G+: Jide Alakija
Facebook: Alakija Studios
Flowers and Décor – Flower Plus
Website: www.flowerplusonline.com
Email: [email protected]
Make-up Artist – Remi of Sleek Studios
url: www.sleekmakeup.com
Facebook: Sleek Models Nigeria
Hair Stylist – Toyin Meriben
Facebook: EToyin 60
Twitter: @etoyin60
Wedding Cake – Cakes By Tosan
Website: www.cakesbytosan.net
Twitter: cakesbytosan
Facebook: Cakes by Tosan
Videographer – Asurf Films
Website: asurftv.blogspot.com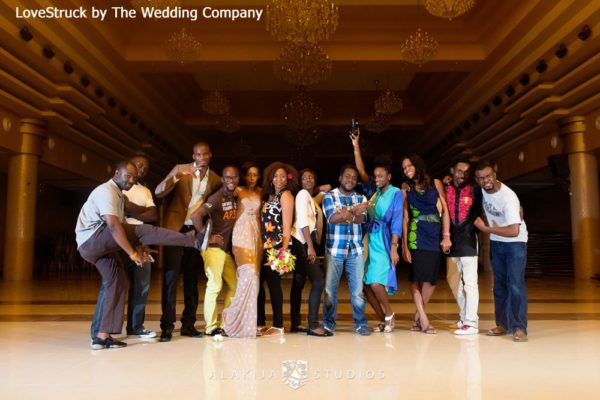 Wedding Stationary – Jimmy Ubong
Styling – Ezinne Chinkata
Website: [email protected]
Twitter: Zinkata1
Stockists
Imani Swank – 23A Emma Abimbola Street, Lekki Phase 1, Lagos | +234 817 003 8986
Mai Atafo Inspired – Plot 95 Block 7, Omorinre Johnson, Off Admiralty Way, Lekki Phase 1, Lagos | +234 803 4057800
Enzo – The Palms Shopping Mall, Lekki
Attire – Details
Wedding Dress: Imani Swank
Classic Black Tux: Mai Atafo Inspired
White Shirt: Enzo
Black and White Bow Tie: Enzo
Groom's Shoes: Enzo
Floor length dotted sweetheart Neckline Dress: Imani Swank
Groom's Outfit: Enzo
______________________________________________________________________________________
We love weddings as much as you do! Get in touch…
weddings (at) bellanaija.com
www.bellanaija.com/weddings
www.twitter.com/BellaNaijaWed
www.facebook.com/BellaNaijaWeddings
www.instagram.com/BellaNaijaWeddings