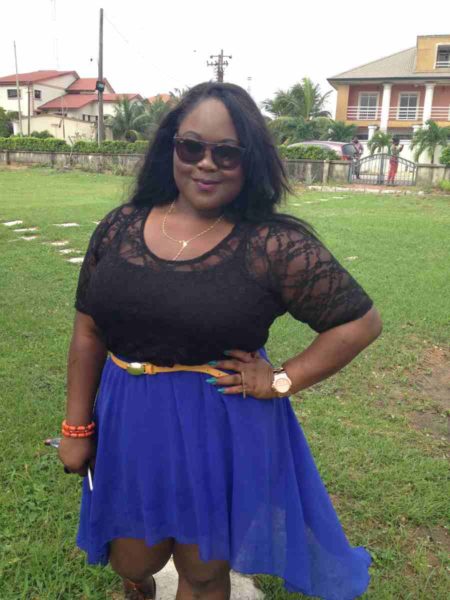 "Society makes everyone believe that girls my size aren't considered stylish…I like to prove them wrong with my style" – Oluwatobi Ogundipe
My Style is one of our favourite features on the BN Style page, and judging from the responses it gathers, I can safely say, it has our readers interested.
Remember the article about plus size women by On-Air Personality Wana Udobang titled Fat Girls Can Play Dress Up Too? Well here is another plus size girl who believes the very same thing.

BellaNaija reader Oluwatobi Ogundipe; Plus Size Editor for Style Cravings (Uberchicmichi) and owner of self named plus size styling and fashion agency, is our focus on this edition of My Style. Tobi breaks the style glass ceiling and has a larger-than-life personality to match. Enjoy!
My Style Is
Different and bold. Society makes everyone believe that girls my size aren't considered stylish but I like to challenge such notions with my style.
Style Meets Personality
I have a larger-than-life personality. I love to laugh and I have been told that my laughter is really infectious. It's the same with my style, it's very fun and happy. There's never a dull moment.
Where I Shop till I Drop
Hi my name is Tobi, and I am a shopaholic! Unfortunately I have very bad shopping habits and I am obsessed with on-line shopping. I have no self control when it comes to buying clothes. It's something I am currently working on though. When it comes to shopping I love going to Monif C, Kami Shade, Asos Curve, Dorothy Perkins, Forever 21 plus size and River Island. I would love to include Nigerian brands but unfortunately there aren't legit stores that carry plus size clothes. I would love to use this medium to reach out to designers, if they are listening, help a 'sista' out. Consider plus sized clothing because it's a growing market and curvy girls love to look beautiful too.
My Tresses
My hairstyles vary with my mood. Sometimes I braid my hair (my favorite for now is Sade Adu), sometimes I put it in a weave and sometimes I let my hair breathe by wearing it naturally. I love long braids too so any time I'm wearing braids, it's usually long to my backside.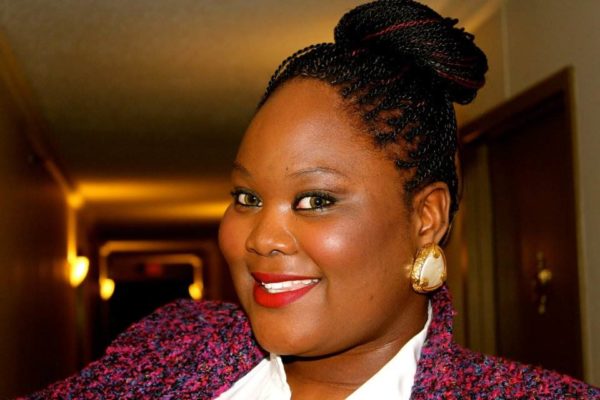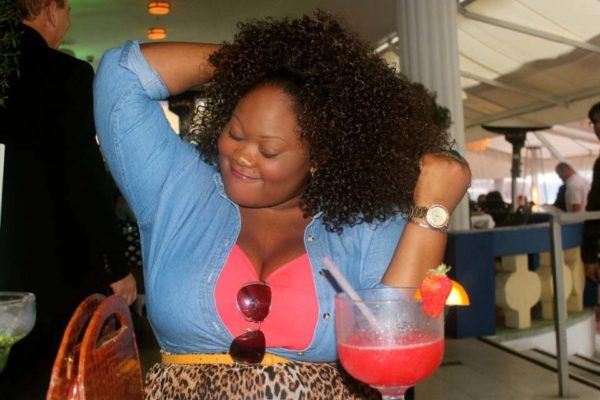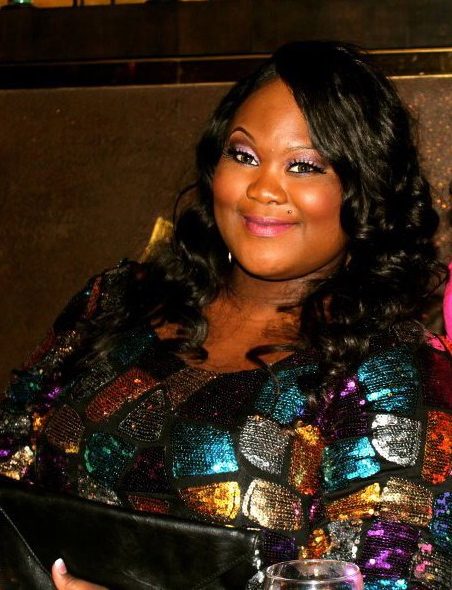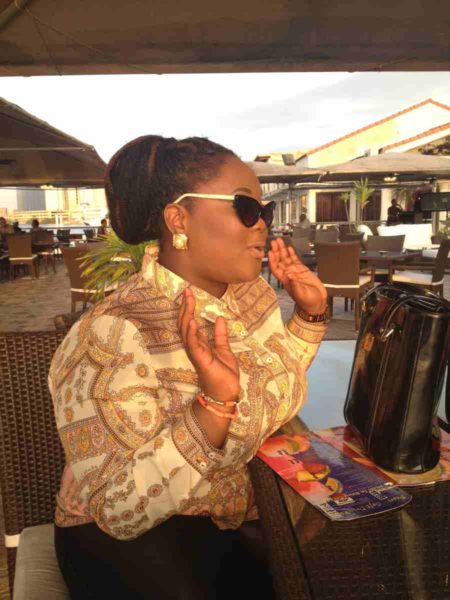 My Make Up Look
I love wearing make-up! I am not a professional when it comes to applying them, but I know the basics. I am a proud Mac girl, so all my products are from Mac.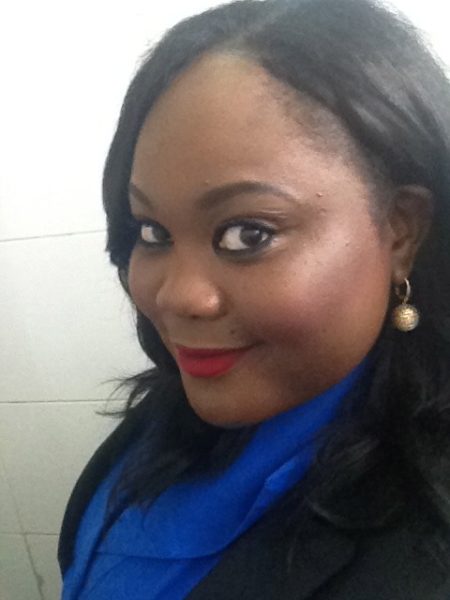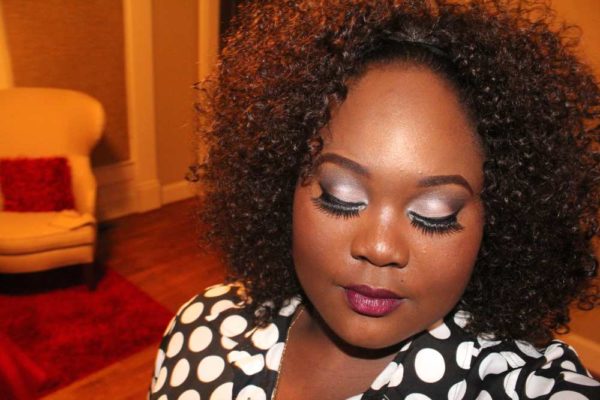 How I Accessorize
I love sunglasses and jewellery. I have one for every occasion and my look is never complete without my gold rosary, a statement neck piece, or a bracelet.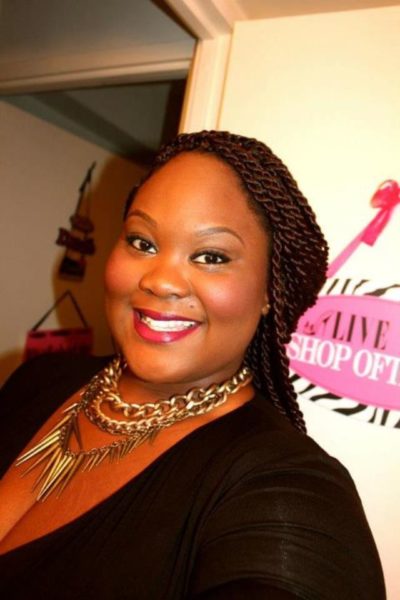 On a Regular Day
My looks are usually laid back. I let my accessories such as my handbags, jewellery and such be the main focus and I build my look around them. I would probably wear a skater dress and dress it up or down depending on the occasion. I'm a versatile person when it comes to fashion so sometimes I switch it up and give the boyish look to my outfits. I go for a nice graphic t-shirt, nice shorts or jeans if I don't feel like exposing my legs and give it the boyish look by wearing sneakers and a nice snap back.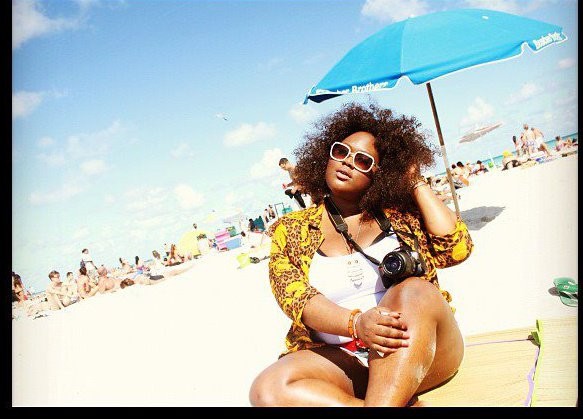 Getting My 'Working Class Girl' On
For work, I always love to keep it professional but the touch of class and elegance still has to be added to the outfit. I like colourful blazers, so on a good day to work I would wear a button down shirt, fitted pants, a blazer, grab a nice bag, and wear nice heels. I'm sure if I do that, I would always look sharp and that's good to go for work.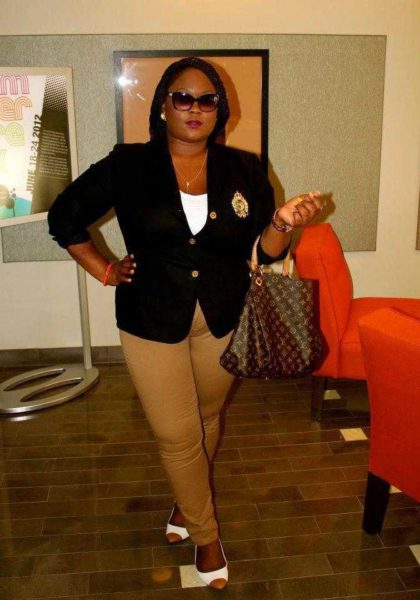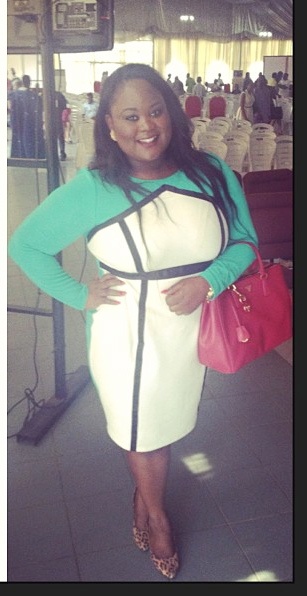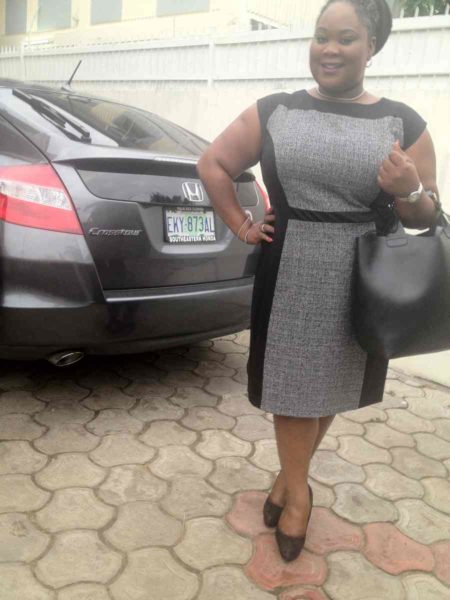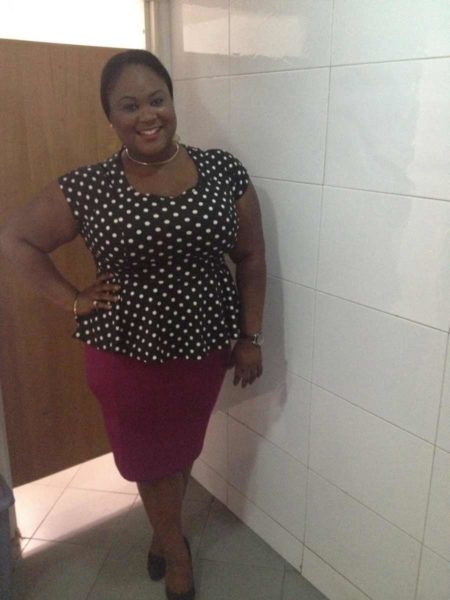 Run the Night
At night I love to look glam. I love wearing sequins and a lot of gold. I get all dressed up in form fitting dresses and heels and it's time to party.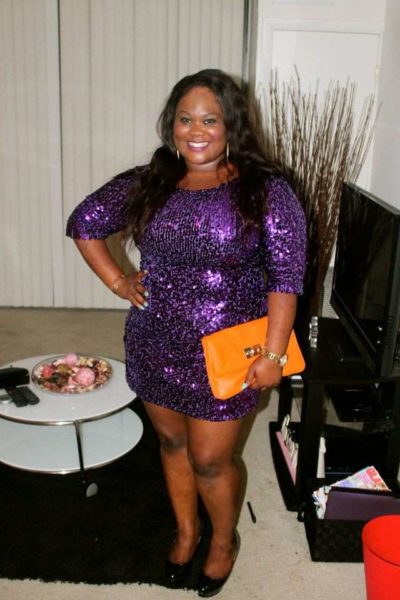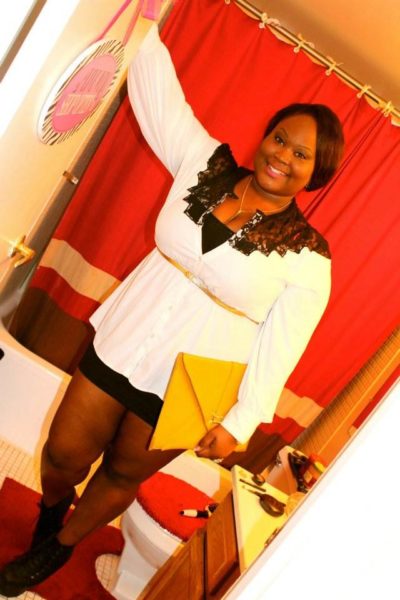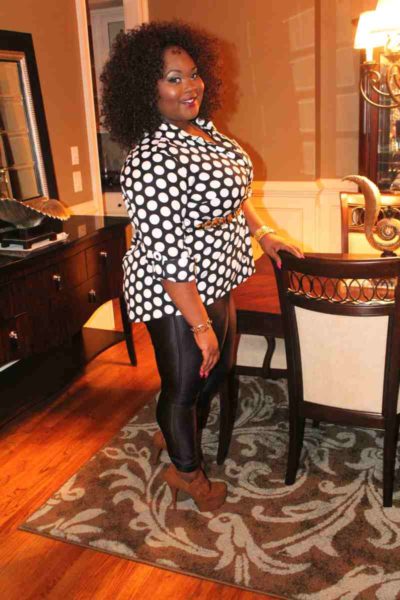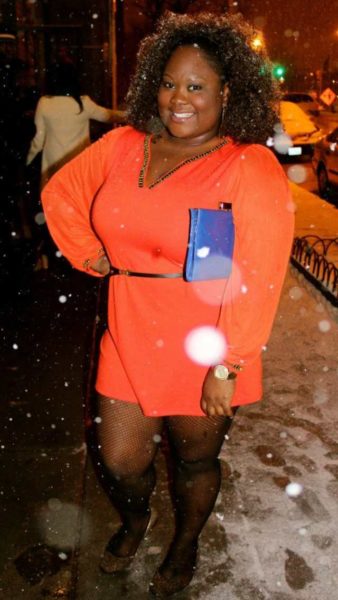 Working It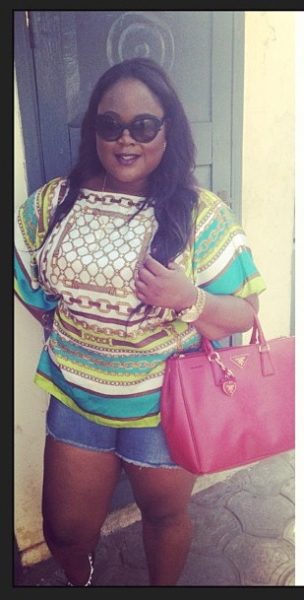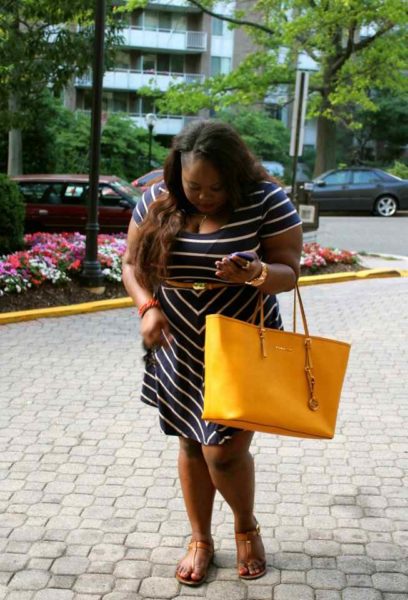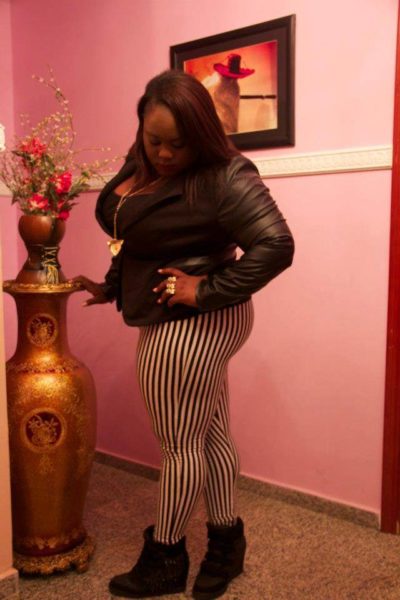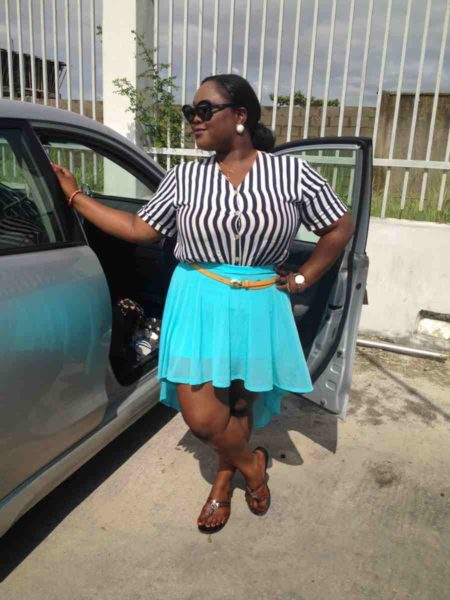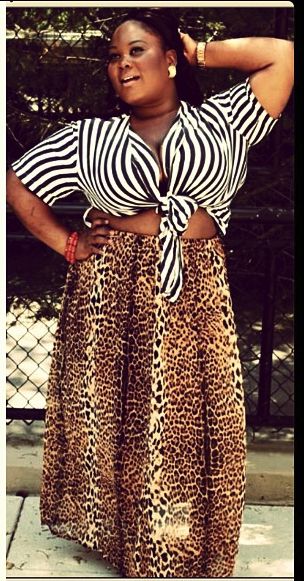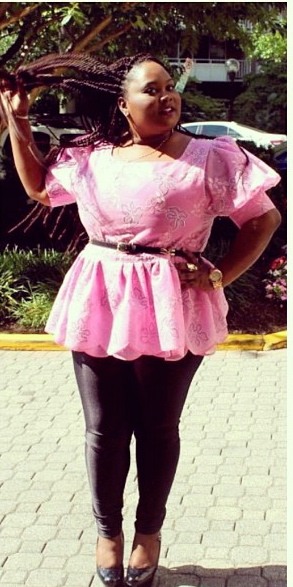 I Think Every Girl Should Have
Luxury handbags. I have a taste for luxury handbags such as Prada, Chanel, Louis Vuitton, Russell&Bromely and Michael Kors. I think every girl should have at least one.
It's All About Me!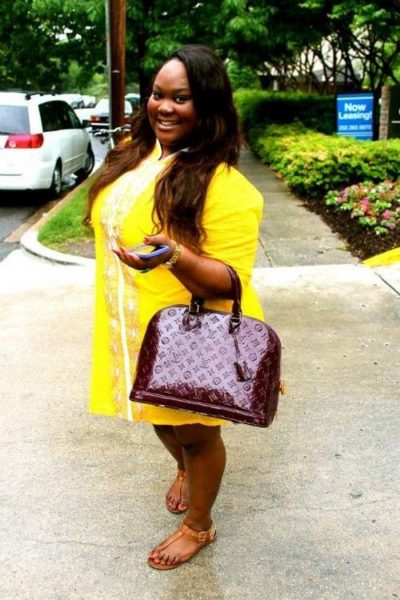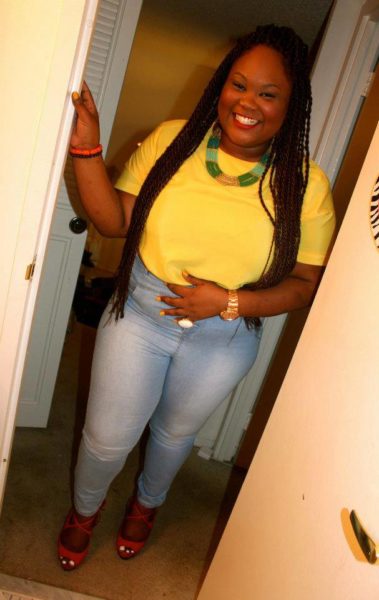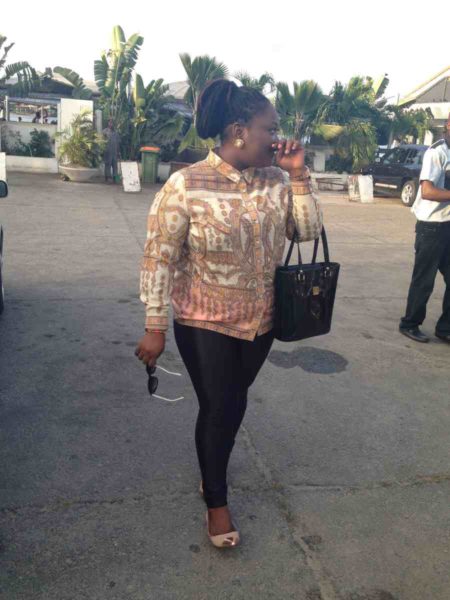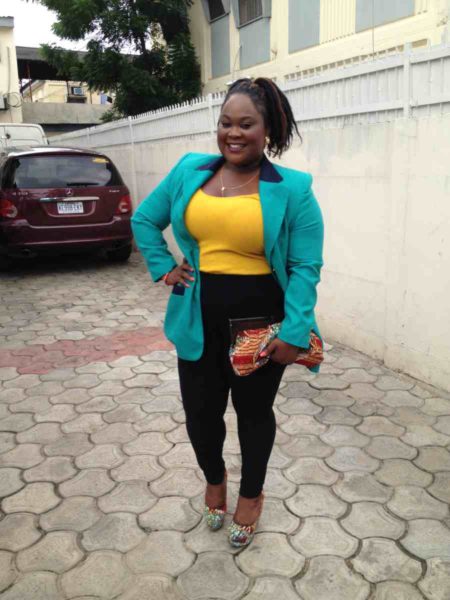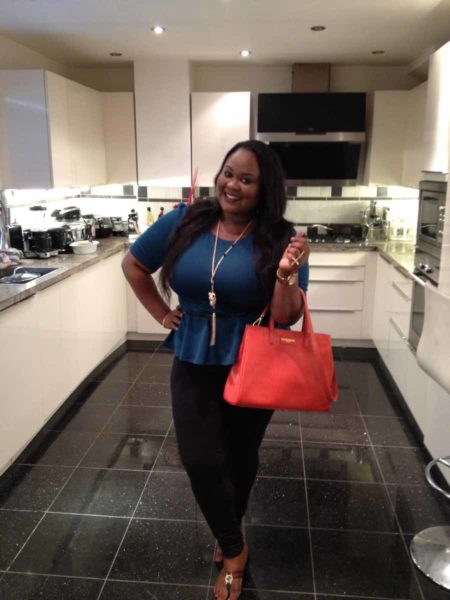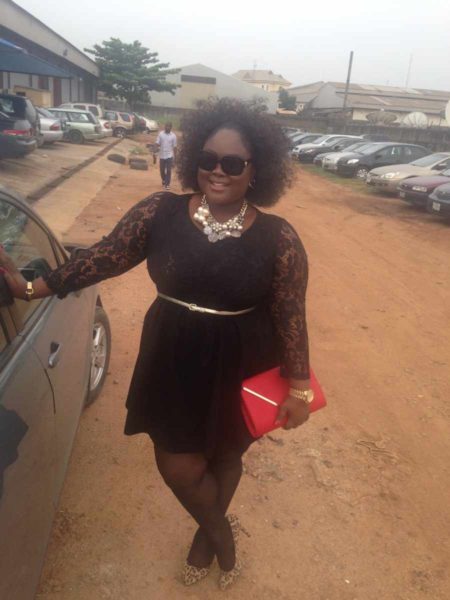 Feet  &  Shoes
My shoes are my babies, I am very attached to them. I love wearing flats because they are so comfy but I endure wearing heels for special occasions.
My Advice for Other Stylistas
Style should be individual, make it your own. Be comfortable with who you are, your body and your style will shine through without stress.
If I Could Steal a Celebrity's Wardobe
Rihanna and June Ambrose's style. I definitely want their wardrobes.
Which Celebrity Stole My Look?
Well I don't think my style is similar to any celebrity's but I like Latasha Ngwube's style. Her confidence makes me happy and her style is so classy! It's high time plus sized women realized that style doesn't have anything to do with size. You can be fabulous at any size! I'm not encouraging obesity but all I'm saying is that how you appear to other people should have nothing to do with your size. Don't let your flaws hinder your happiness. Own your body and work with it!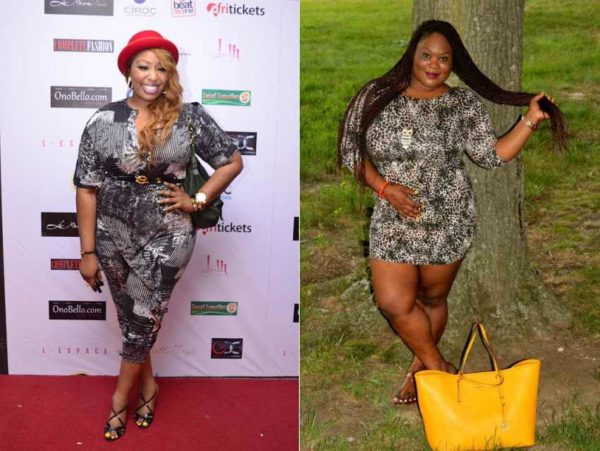 My Style Philosophy
It's better to be over dressed than under dressed. Simple!
Thanks a lot to Tobi for sharing her style with us. To learn more about her style you can find her on Instagram @Oluwatobi Ogundipe or on Facebook or UberChicmichi
_____________________________________________________________________________________________
If you are interested in appearing on My Style, simply send two pictures of yourself or that of a friend depicting a typical day and night look with a short summary of your style to style(at)bellanaija(dot)com. When your entry is approved, you will be required to send in more pictures and personal commentaries on your style or that of your friend as the case may be!