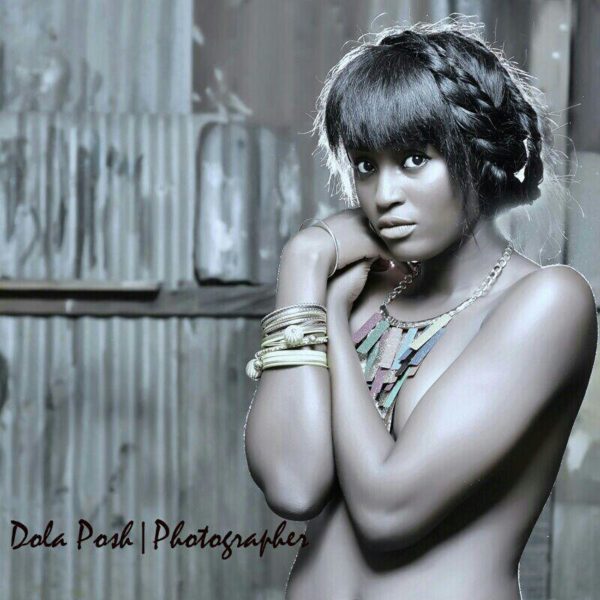 "I'm getting better everyday but I'm confident enough to say I'm better than a lot [of singers] out there."
Right now, you would recognize her face for everything but her voice, but that's about to change.
Gbemisola Scarlet Shotade was "Miss Borno" in the MBGN 2012 competition. Little did we know that she was also a budding singer-songwriter. She says she comes from a 'music family' but up until last year, she hasn't been known for her singing abilities. She has been most popular for being a video model and beauty queen, having featured in some of the biggest Nigerian music videos.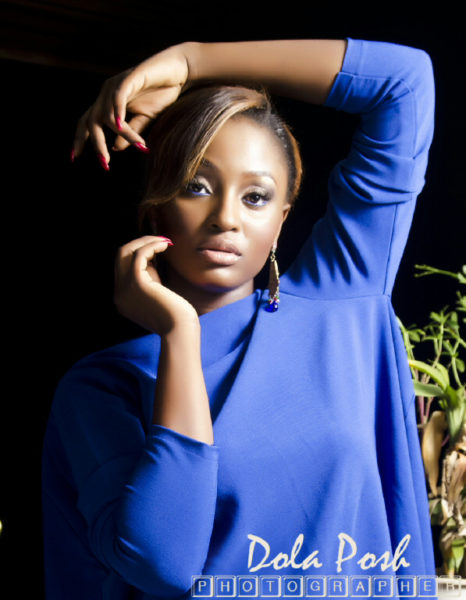 "Appearing in music videos is fun and also a way of getting involved and learning about that part of the industry. But, I have always had my sights set on other things."
She starred in Timi Dakolo's "Love Song" music video as the lead video model. She was also in Lynxxx's "Eziokwu" featuring Phyno, IllBliss & Ikechukwu; the video for Hennessy Artistry 2012 anthem "Bartender" by Naeto C & M.I and most recently, Burna Boy's exciting "Run My Race" video.
Having been on set with such prolific acts, Scarlet promises that we would be hearing collaborations with one of them very soon.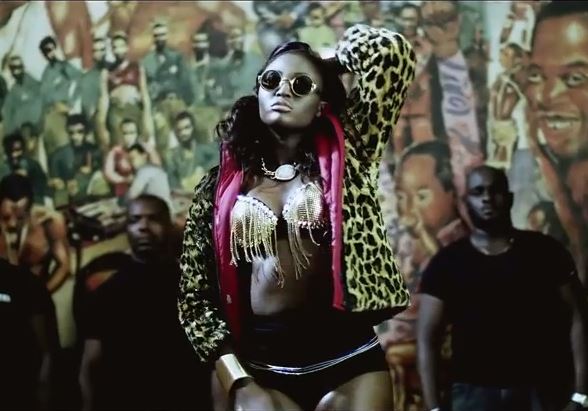 But, music videos are not the only frontier she has conquered as a model. On December 9, 2012, she was crowned Miss United Nations in Kingston, Jamaica, winning a whopping $10,000 along with it.
She is also Miss Global 2012, was Lagos Carnival queen for 2012 and won the Vlisco Face challenge in Miss Nigeria 2011.
"I haven't even gotten round to spending [the $10,000] yet, funny enough… I'm sure when I eventually dig into it, I'll drop something in church and then spend the rest on shoes. (laughing) Yes, I'm a shoe-a-holic."
"I've been working hard on my music low key and doing a couple of music video appearances when I find any with the right fit for my image. But, very soon I know I'll have to commence my crown duties, appearances, events and projects. All in good time."
Her music is  very emotional so she has a very strong ability to connect with her listeners; so it's no surprise that she's close friends with Nigerian R&B guru, Capital F.E.M.I.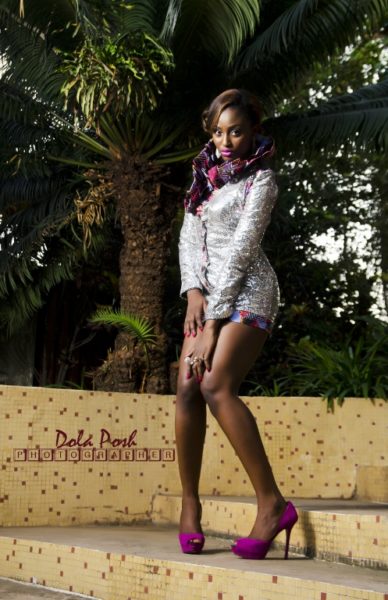 "I was born into a 'music family', so going into music is kind of like carrying on the family legacy."
Now, she's ready to make her sojourn into the music industry full-on. And, so far, she has been collaborating with Temi Gomez and DJ Klem of Knighthouse.
She recently released the music video for her debut single, "Catch Me".
Check on it!
Play Scarlet – Catch Me
[audio: https://www.bellanaija.com/wp-content/uploads/2012/10/catch-me_BellaNaija.com_.mp3]
Download
Watch the video here!

We look forward to seeing, and hearing, more of Scarlet in 2013.
Follow her on Twitter – @ScarletShotade | Instagram – ScarletShotade
Photo Credit: Gbemisola Shotade | Mayreejay | Dola Posh Photography