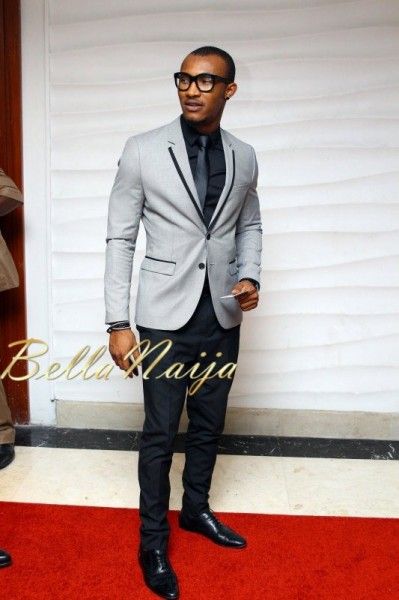 We first met Gideon Okeke on our TV screens on Big Brother Nigeria where he captivated us with his real self as well as acting skills. Now, he is simply known as 'Philip' on the M-Net soap, Tinsel. However, that isn't what "Dee Gidi" is all about. Starting out in the streets of Ajegunle, Gideon has certainly come a long way as barely 2 years after his Big Brother début, he got bit by the Tinsel bug.
Gideon hit our screens again, this time playing the character, Philip Ade-Williams; a mischievous heir to his father's movie production company. Since then, Gideon has gained a lot of fans of all ages for his great acting skills. He wasn't finished there, he now hosts the show that keeps on giving if you get the answers right – The Money Drop Nigeria.
From playing the heir to billions, hosting a TV show and keeping up his appearances on and off the red carpet, we can't help but wonder how Gideon keeps his style personalities together.
So, on the second edition of Celebrity Style Spotlight, we got Jennifer Obiuwevbi of BN Style to get the scoop from Gideon directly. Now, we get to find out about his style, how he always looks so good and what makes him different from the rest.
People have described your style using words like 'suited up', 'dapper' and 'neat'. In your own words how would you describe your style?
Style to me means 'Freedom'. Whatever takes away my sense of freedom has most likely undermined my personality. So I would say 'Free'.
Do you have a stylist?
Of course I do – Mrs. Julia Olaotan. She is the Tinsel wardrobe department head and probably one of the best I've worked with in 5 years.
In your role as Philip Ade-Williams, you always dress up in proper shirts, suits etc. Is that your personal look?
Oh no, that's the characters look. It's definitely not self inspired. To be honest, I never considered myself stylish till I encountered the character. So I feed off of Philip's style.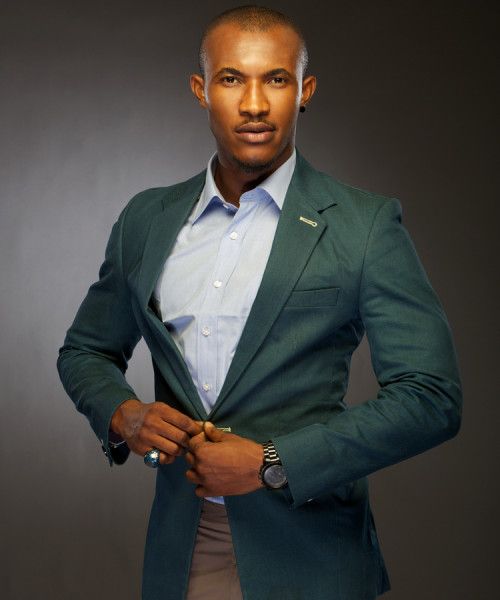 Would you say you act out your role as Philip in your real life?
I get this question a lot. The character comes easy to me, probably owing to the research I do to learn about him. Also, "we" feed off each other.
Your fans love you on the small screen, would you be doing anything major on the big screen any time soon?
Yes. I'm gradually making a seamless transition to the big screen. Most of my works are unreleased as we speak. There is "A place in the stars" by Steve Gukas, "Heaven's Hell" by Katung Aduwak and "Kigali" which I'm currently working on. So I pray y'all, patience please.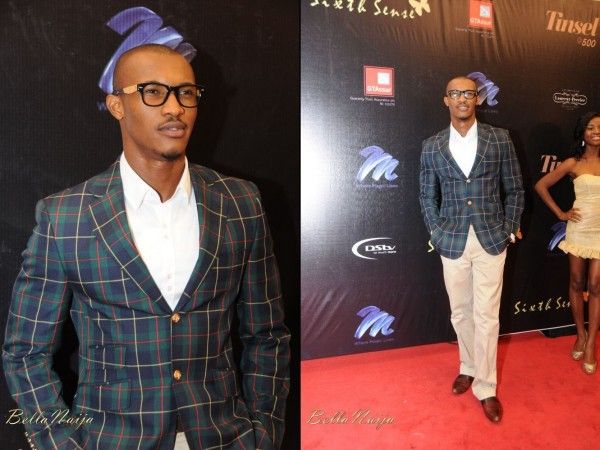 Knowing that most of your fans tend to be female, does that affect how you put your clothes together?
Nope. I dress up for myself and not for anyone else. 'Hit or miss' for me is a relative variable.
What are the 5 things you think every guy should have in their wardrobe?
A lot of dress shirts. Suits, ties, shoes, perfume. You have the freedom to choose. I'm not exactly an authority here.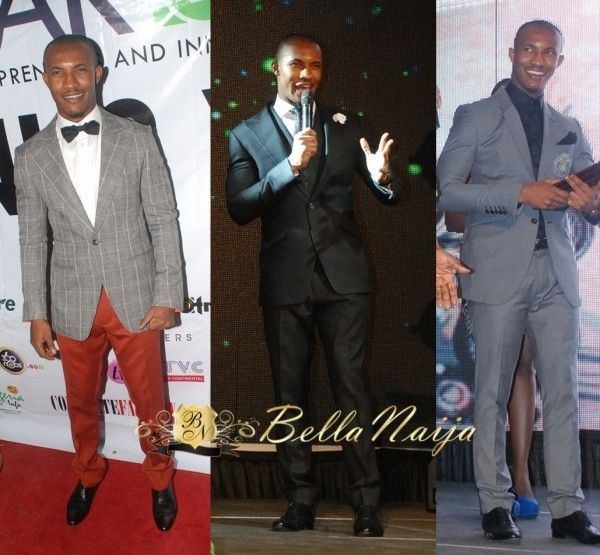 What would you say is your worst red carpet look?
I probably have so many, in my opinion. Most times, by way of not getting the memo.
What is the worst style advice you have ever gotten?
The time I was told to wear skinny jeans. I hear I have chicken legs.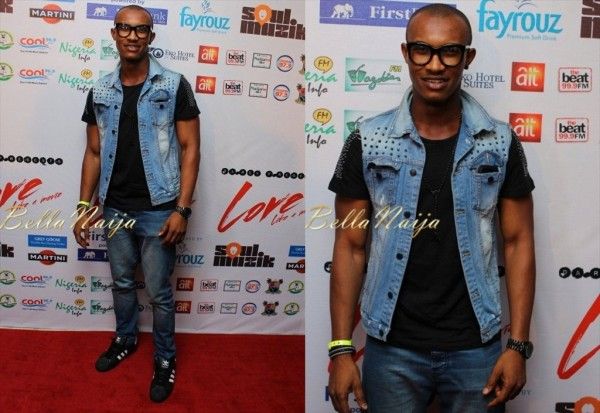 Who is your celebrity style crush? and why?
For the real celebrity style crushes I would have to say; for ladies, Genevieve Nnaji, Damilola Adegbite, Susan Peters and Osas Ighodaro. These ladies always come ready. For the guys, I'd say Uti Nwachukwu and Alex Ekubo dress well. As for the real 'crush' – Omo I no know ooo.
Hey, we tried. A big thank you to Gideon for sharing his style with us. From BN, we wish him well with his future endeavours.
Also, as you share your thoughts, please let us know which Nigerian celebrities you would love to see in the future Celebrity style spotlight posts.
Photo Credit: BellaNaija