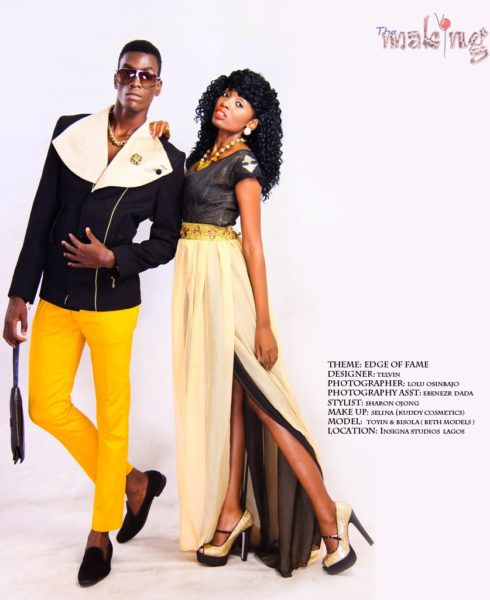 After a successful premier edition, BellaNaija Style presents another edition of The Making, a fashion and photography project initiated in 2011 to provide visibility for unknown creative designers and open up distribution and retailing channels for their brands.
For its second edition, the creative team behind the project Insigna and the BN Style team will bring you designs from 10 designers. At the end of the season, one out of the 10 designers will walk away with a cash prize as well as retail and sponsorship contracts.
First up is Telvino Kouture.
Brief Bio
Telvino Kouture is a brand established by Telvin Nwafor in 2011. A marketing and extension graduate of The Enugu State University of Science and Technology who also holds a certificate in fashion designing from Nobel Afrik Lagos.
Before venturing fully into the world of fashion, he served as freelance personnel, sketching designs for friends and helping to buy outfits, shoes and accessories before realizing he could also produce them himself and sell to them.
According to Insigna, "Telvino Kouture is a unisex brand whose designs are versatile, timeless, notably classic also clean-cut and urban. The brand is focused on delivering the highest level of service to all its customers regardless of their status."

The theme of the shoot is "Edge of Fame".  Check it out!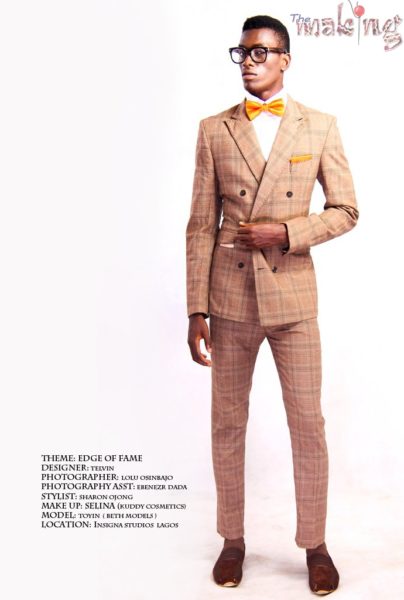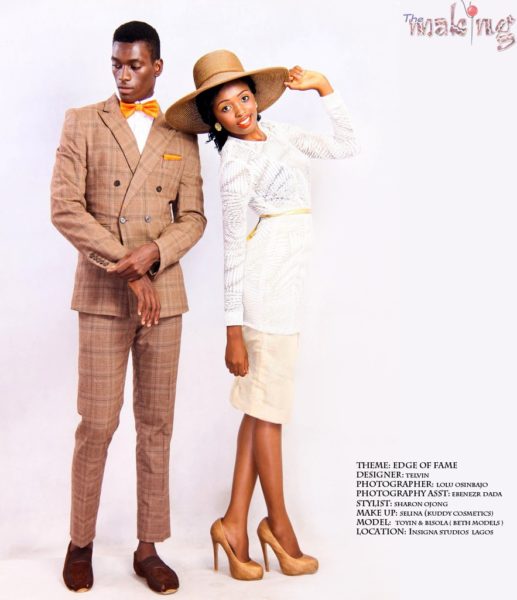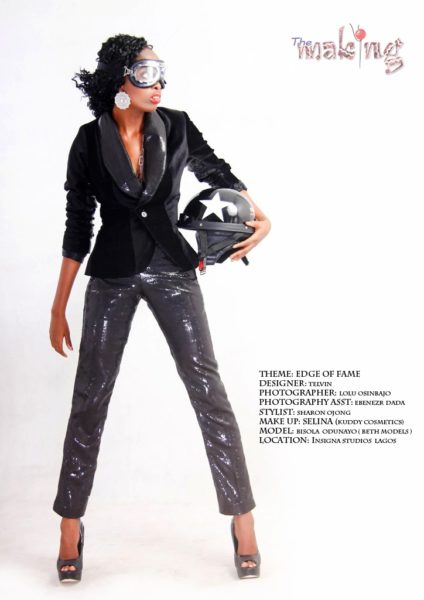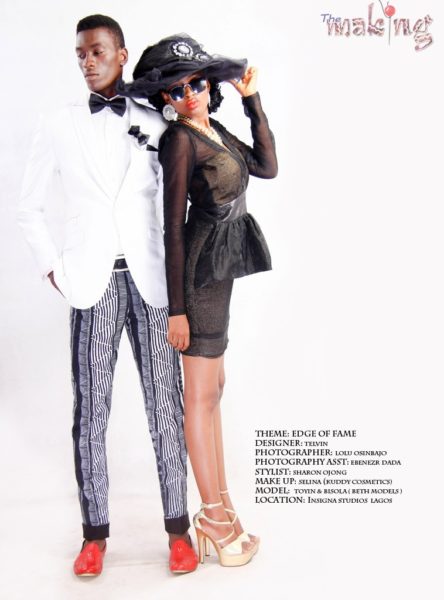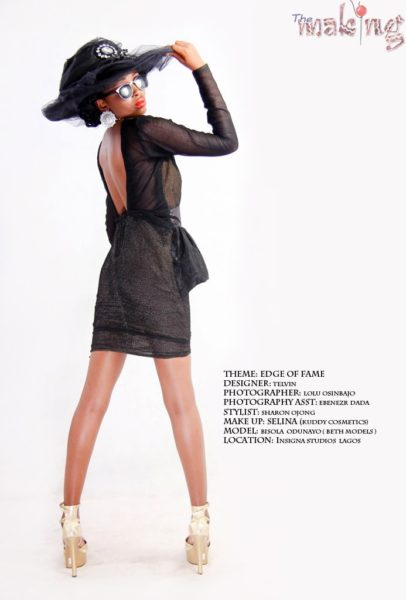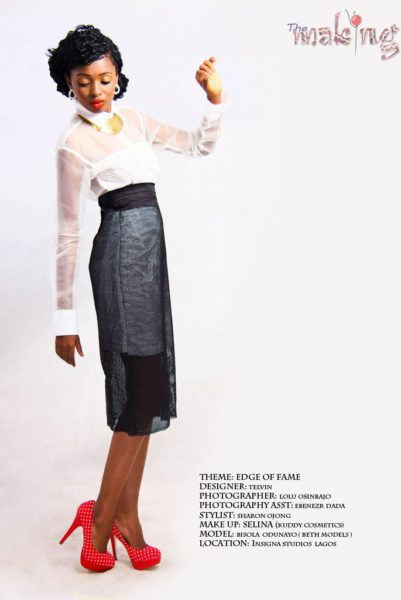 Credits
Designer: Telvin Nwafor
Photography: Lolu Osinbanjo
Photography Assistant: Ebenezer Dada
Stylist: Sharon Rekana Ojong
Make-up: Selina of Kuddy Cosmetics
Model: Toyin & Bisola (BETH Models)
Location: Insigna Studios Lagos
Contact
T: +2348037503107
E: [email protected]
For more info on The Making project, log on to their website – www.TheMaking.com.ng