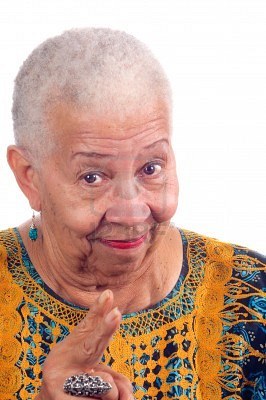 She had lived a long life.
The old woman thought this as she peered at the quiet street below her. She had lived a long life. Sometimes it seemed that she had lived so long that the past began to seem like the present, and the present became as hard to hold on to as the past. Sometimes, she would be dozing and then be startled awake by the voice of Chukwudi, her husband. She would turn creakily to her side to meet nothing but emptiness, and then she would remember that Chukwudi had been dead for 15 years. Her Chukwudi, her dashing husband; he had been good to her. He had taken care of her and given her 8 beautiful children.
That was another thing that startled her too…sometimes she would hear the voice of her children, as clear as the song of the bird on the railing in front of her. Today it might be Ebube…asking persistently for his lunch, or Chukwuemeka, crying because Okey had beaten him again. Sometimes it would be Chinyere asking her whether she should pound yam or make Eba. She would hear her children's voices, and for a minute she would forget that her children were all grown up, with their own children…her first 2 children even had grand children.
The old woman thought about these things as she peered again at the street below her. She did not know what she was looking for these days; maybe it was to reassure herself that she had not yet died, even though sometimes she did not know what she was still living for.
She shifted in the chair. She had been there for a long time. The young children who took care of her had brought her out because she had asked to feel the sun. The cold came too easily these days. So they brought her out, grumbling and complaining as they did so. And they left her there. She had waited in vain for her breakfast, but morning had given way to afternoon and nobody had come with any food for her.
The old woman remembered that this had happened before; whether yesterday or last year she did not know. The young man had brought her outside and left her there; left her there till night fell and the cold seeped into her bones. She had dozed off, sitting in her chair, her old head falling onto her chest. It was morning the next day when the boy came out to bring her inside, he had forgotten he said, but he did not seem sorry. He had taken her inside, and for a long time she had not asked to go outside again. The cough had started after that, this painful cough that hurt her chest and sapped her strength.
The old woman wished that her daughter was there, so that she could ask her to take her back to the village. If she was in the village, she could sit down and send the young girls to cook for her and fetch her water and help her to bed. But she had not seen Ndidi for a long time now. The last time, her daughter had come into the room, smelling of perfume, with her nails painted red – Ndidi had explained to her that she was traveling to see her children overseas, and that the house helps would take care of her. She wanted to ask Ndidi to sit down and chat with her for a while, to tell her about her husband and her children, but Ndidi seemed to be in a hurry.
She was always in a hurry, she never had time to sit down and tell her about her life anymore. The old woman remembered when Ndidi was small, how she would always wander into the house with a funny looking pebble, or a strange flower, or with one of her many questions. Ndidi loved to ask questions. Now her daughter was the important wife of a rich man, and whenever she tried to talk to her, Ndidi would brush her off with an apology and a reminder of how busy she was. She wondered what had happened to her daughter, she missed her curious little girl; she did not know who this impatient woman with the red fingernails was.
The old woman thought about these things as she peered again at the street below her. She thought of her parents. Of her strict mother, quick to beat her for the slightest error. When she was beaten, she would run to her second mother, her father's other wife. Her second mother would dry her eyes and rock her to sleep. She had a happy childhood; her mothers loved her father and treated each other like sisters. She was her mother's last born, the apple of her father's eye.
Day became night as the old woman pondered. She sat outside on the little balcony and watched as cars drove by and people chatted in the street. She saw her daughter's security man go to the house opposite to pass the time. She watched the shadows lengthen and saw when the lights on the street came on. Sometimes she dozed off, but something would startle her awake. The old woman sat and waited, but nobody came.
Night became day, and then night again. The old woman did not know how many days she sat there, waiting, but still nobody came to check on her or to take her back inside. She was weak and the cough stabbed her in the chest every time she took a breath. Her bladder had become full and one time when she coughed, unable to hold it anymore, she relieved herself. That was when she wept, painful, struggling tears of shame. Was this who she had become? She, Obiageli, her father's pride, her mother's joy, the most eligible maiden in her village. The memories started again, one after the other, almost too quickly to catch hold of, stories told in the moonlight as a child, the first time she saw Chukwudi, the celebrations when Chukwudi came to make her his wife, the birth of her children. She traveled through the years of her life, relieving every moment. Suddenly, she was tired, very tired.
Human ears could not have heard her voice, so low was it as she said "Let me come". In case they did not want to agree, she whispered again, "Chukwudi, my husband, it is enough, tell them to let me come"
As she spoke, the wind ceased to blow, the crickets stopped chirping. The night was quiet; there was not even the rustle of a piece of paper in the street. In the stillness, Death came. She looked up and saw him, her Chukwudi, her handsome husband, come to take her finally. The old woman smiled, and her smile was the smile of a young maiden who has just fallen in love.
Obiageli died alone and un-mourned on her rich daughter's balcony.
Her daughter's 2 house staff, each supposing that the other would care for her and unwilling to be cheated, had decided to take advantage of their boss's absence and sneak out for a holiday.
It would be 3 more days before her body was discovered.
Photo Credit: 123rf.com