Tomi Odunsi came into all our lives as the very local 'Salewa', an estranged daughter in M-Net's hit Soap Opera, "Tinsel". And, as the show got bigger, so also did the young actress and singer turn into an audacious woman who has gotten our attention and plans to keep it that way.
With a budding music career and an exemplary acting one, this former head girl and one-time 'Miss Teen Nigeria' runner-up has a lot to prove to her fans and the world over that her talent is well-groomed and ready for any challenge.
Over the years, she has learnt to always give back and has a 'Tomi Odunsi Initiative' which helps inspire young talents. Whether she's on your TV screen, at a live show, at my interview or just passing by, one thing's for sure, her beautiful smile and infectious laugh will add a little extra spice to your day. 
Actors from TV series tend to have a hard time crossing over to the 'big screen'. Do you have any ambition to hit the 'big screen' and how do you plan to make the transition?
Well, I have already started making the transition. Internationally, it's very hard for a soap star to break into the movie industry but in Nigeria, I think people are more receptive so it's a little bit hard especially when you are still doing what u do as a soap star but by your first two movies, I'm sure people will start to see you in a different light.
So, do you have a few movies lined up for Nigerian cinema?
Yeah. I have "In The Music" – it's a musical. Since it is music and acting, I got to put my two elements in. Omawumi and Beverly Naya are also in it. And, my favourite guy, Bryan Okwara is in it as well as many other upcoming beautiful and talented young people.
I also have "Render to Caesar" with Omoni Oboli, Bob Manuel and Wale Ojo which is meant to come out this year so you should be expecting it.
NASCOM "Rhythm N' Play" is the Nigerian government's initiative to improve sports participation at the grassroots level. And, you recently got signed on as an ambassador. What does that title entail?
I got inaugurated by President Goodluck Jonathan as an ambassador to the "Rhythm N' Play" campaign. I was honoured and I couldn't believe that people really watch what I do every step of the way. I actually have an initiative, TOI (Tomi Odunsi Initiative) which is about inspiring young people to achieve greatness, to inspire global relevance through their talents and gifts.
So, when I was called as ambassador, I kind of felt like I had more responsibilities – the nation's call. It felt called upon to do what I love doing so that it can also empower young people like me who are also starting out.
What are your duties as an ambassador?
Through my way of life, through what I'm doing now, I'm meant to inspire the youth and encourage them to go out and discover themselves in sports and music.
Why you? Would you consider yourself athletic or sporty?
I work out. I love to work out. It used to be dance, especially Salsa that I used to just keep fit but I've got a little too busy for it.
So, do you swim, play basketball or soccer?
Swimming – that's the only I don't do. I love to skip. I love to watch soccer in the stands live. I don't like it on TV. If I'm there live, I can scream and shout and be myself.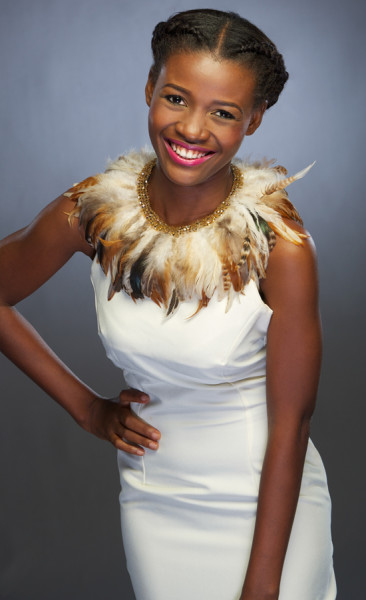 Now, let's find out who Tomi Odunsi was before Tinsel. Before your character, "Salewa" sort of took over your life.
Before everything, I was just simple head girl in my secondary school. I went to Adolpha private secondary school, along Badagry expressway. I was just a simple head girl who was dream to be a star one day. I actually was in the science class back then but wanted to do arts in university. So, after school, I went to contest for the Mrs. Robina-organized "Miss Teen Nigeria" and became the first runner-up. From there, I went on to the University of Lagos where I studied linguistics and African languages. I majored in the Yoruba language.
I've always been writing music so all while I was in school; I was doing a little singing. I have diaries of songs I've written.
After coming so close to the Miss Teen Nigeria Crown, did you consider going for the Miss Nigeria pageant?
(Laughs) Have you noticed? I'm short. I'm just 5"5'. It was just because I was slim and a teenager and people thought I would still grow. I was just a thing back then. It's a girl's dream because beauty queens were like princesses.
Who gave you the opportunity to turn from bedroom singer to an actual artiste?
I got signed on to be managed by Aboriginal Productions. This is way before Tinsel so my career in the limelight actually started with my music. The music was going well and I released two singles – "Mi O Le Think" and "Under" but I was an upcoming artiste so was going just waiting for my turn. During that period, I got involved in stage plays as well. I was on stage one day and the production crew for Tinsel were in the audience so they called me afterwards to come in for audition to see if I could play a character that they had been looking for. People had flown in from the UK to get this role and here I was getting an audition because they wanted someone who could sing as well. Right after the audition, they said that I was 'it'. But, I vividly remember my line producer telling me sternly that if I don't pull off the character well, they would write her out of the soap. I took it very personal, like "No! They are not going to kill me".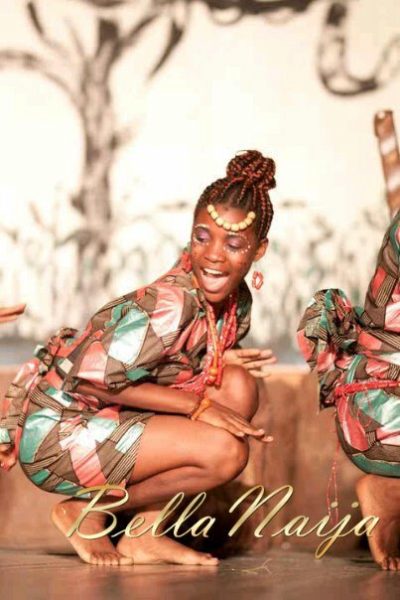 What did you do to make sure that your new character, "Salewa" would not 'be killed'?
I put in a lot of work to make my transformation. In fact, I had to use my degree. That was when my degree was really important to me; it really helped. It wasn't enough for me to just have studied it though because it was a different dialect and I had to know their way of life. So I went to the market at Ijora to do research with some of the fish-sellers from where 'Salewa' was from. I was there for a week. (Laughs) I just told them it was a school project so they wouldn't tax me. I know how to cut fish now, the way they do.
Looking back now, in what ways would you say 'Salewa' has changed your life?
It has opened some doors. It has shown people a little of what I can do and I'm sure they expect more from me because that's not all – she's just one character. I am capable of a lot more. It has put me on a sort of pedestal for people to recognize my talent and that is very important for me. She has given me a platform for my starting point.
You switched from studying science to arts, got a music deal and then switched to acting. Was your family supportive of your career choices?
Yes, they have been all the way. My father used to be a musician and is now a music lecturer so when I was moving from science to arts; he just taught me how to finish what I start. So, even though I wanted to switch to arts, he told me to just finish with sciences first and take on arts in the university.
More recently, your character 'Salewa' on Tinsel has been given a more prominent role and has transformed into almost a completely different character. How did you pull off the move from the 'razz Salewa' to a slightly more sophisticated maturing one?
It was the hardest thing to do. It was a very tough point for me. As an actor, you're meant to be very flexible and getting into character might not be easy but twisting your character into something else after she has been tested is very difficult. So, I just used my own experience when I was maturing and taking up responsibilities for myself and put that into the character. It wasn't easy. I had to re-learn to speak normal English.
On a normal day, does Salewa's English affect your own?
Yes, it does. It got to a point where I had to tell myself everyday, "I am not Salewa". I couldn't distinguish the difference between us because I had played the character for so long and so well. I have eaten and dined with her. I have slept on the same bed with her. I have experienced a lot of things with her. My closest friends, my sister and manager had to sit me down every once in a while to remind me who Tomi Odunsi is and who Salewa is.
At the end of the day, it's left to you as an actor, to separate yourself from the character. So, during that period, I started to take roles in stage plays again so it could take me out of 'Salewa'.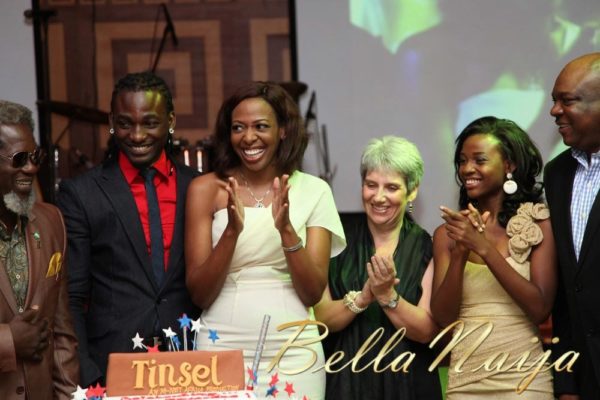 What distinguishes Tomi Odunsi's style from Salewa's?
Salewa isn't fashionable. She needs to 'swag up'. On the other hand, Tomi is that kind of person that loves to play dress-up. I love wearing fine clothes. It might not be too expensive but it has to be beautiful and fitting.
How would you describe your style?
Simple, but classy. I don't like too much jewellery or make-up. I like to wear something I'm comfortable in but it's very classy. Less is more.
In your most recent photo shoot, we saw a more mature, fiercer and sexy Tomi Odunsi; do you see yourself becoming a sex symbol?
Every woman has their sex appeal. Some could be very in your face and some could be subtle. And, I think I'm one of those people whose own is very subtle and it comes out naturally.
Who are your favourite African designers?
Deola Sagoe. I admire her so much. I love her work.
Which celebrities' closets would you like to raid?
Eva Longoria's; I would love to raid her dresses and jewellery.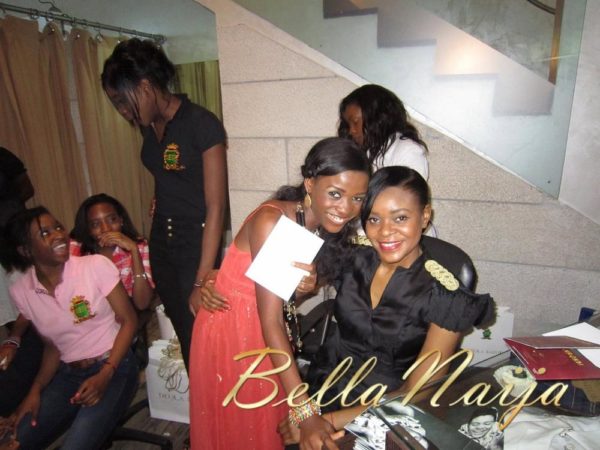 Back to 'Salewa' for a bit, how old is she and how can you let the world know the difference between your character and yourself when you're in other walks of life?
Salewa is a teenager. She's growing to be a lady and finding the maturity a little difficult. She's 18-ish. On the other hand, Tomi is in her mid-twenties and she's well educated, multi-talented and has, what we call, the actor's grace – This is when you can slide into any character, stay in there and maintain that character. That is one thing some people don't know; that for you to believe I am 'Salewa',  I played the character so well, you really thought I was that person. It takes a lot of dedication and hard work. So, that means, Tomi Odunsi is a hard worker. I don't just sing; I have a beautiful voice. I write really well too. So, I'm not where I am just because I had the opportunity to, but because Tomi Odunsi has 'it' and I'm still doing the work.
There are actually jacks of all trades and master of all but they are very few out there. I'm not a jack of all trades but I have specific trades that I'm in and I can say that I'm mastering my art. I'm not all over the place. I have been trained to do this and will still do more training from my voice to my skill in acting. I'm improving on myself and getting better every day. Tomi Odunsi is a professional. Salewa is just one character that she played.
What's your off-duty time like? What do you generally enjoy doing?
Watching TV and sleeping. I love Ellen DeGeneres. She makes me smile and cheers me up sometimes.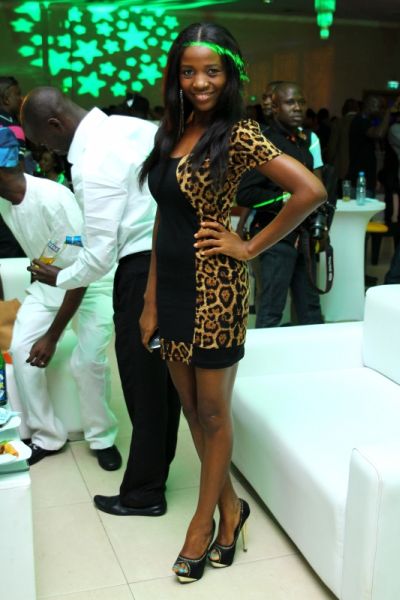 Hasn't growing up in Lagos endeared you to its very vibrant night life?
Well, I do go out sometimes but I don't do it unless people drag me out or work needs me there. I know how to do all the 'disco dancing'. I'm good at salsa. I think I should find a partner and pick up my salsa again. It was exercise and it was also fun. But now, I have to go through a lot of stress therapy because you know acting is a lot more of mental work than it is physical. It's a career for me. It's not a joke. It's my job. I act during the day and sometimes sing at night and in between those two, something has to be done to make what I'm doing great quality.
You said you were in your mid-twenties. So, with all this talk of a dance partner, do you feel any pressure to get yourself a life partner soon?
(Laughs) I think I'm very young. (Laughs) I don't feel any pressure. I know what I'm doing. I'm focused and when that time comes, I'll slide into it naturally. It's not a goal for me.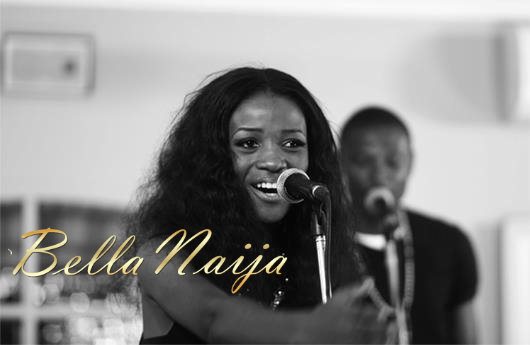 Now, let's get to your music. What made you 'revive' your music career?
I had written my new single "I Wan Blow" over a year and a half ago. I keep writing and recording, like I said, even without anybody seeing me. Sometimes, you just have to wait for the right time to re-launch yourself. I keep writing and I just find myself doing it. Music is not something I picked up again, it's just something I had to keep underground so I could focus on 'Salewa' remaining alive (laughs).
Have you sold some of your songs or written for another artiste?
I haven't done that yet. I've thought about it but I have to figure that industry out first. I write for myself right now. I'm not ready for that part of me quite yet.
The likes of M.I, Sani Danger and Ice Prince are also NASCOM ambassadors so should we be expecting any collaborations soon?
Definitely! We're in talks.
What about Omawumi who starred with in "In The Music"?
All these things will come. You'll get to see them.
Who would you like to work with?
I should be working with Tiwa Savage soon. Also, I should be working with M.I
Is there a chance you'll be on M.I's forthcoming "Chairman" album?
(laughs) Well, let's see. It would be something I would love to do.
When and what should we be expecting the music video of "I Wan Blow"?
It is very fun. I played a little dress up.
What's your most-played song on your playlist right now?
"Shout Out" by Tiwa Savage featuring Iceberg Slim and Sarkodie. I was actually there when the idea was coming out for it and seeing them bring it to life, has given me some kind of attachment to it. Besides that, it's a brilliant song and I just catch myself putting it on repeat.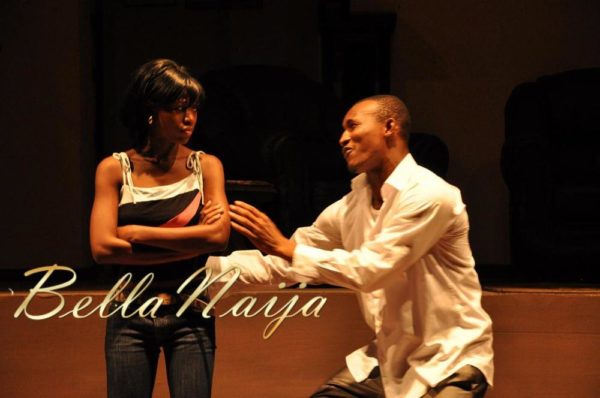 Do you have any celebrity crushes? Guys and girls?
Hey! I don't do girls! (laughs) I'd rather crush on a normal person than someone that everybody knows.
What qualities do you like in a man?
It has changed over the years. At a point, he had to have a fair complexion. But, as of now, one thing I know for sure is that I like a man who knows what he wants, is firm and is focused. I like a man who knows what he wants and knows how to get it, especially if that 'thing' is me (laughs).
What is the most romantic thing a guy has ever done for you?
A guy took me up to a mountain top here in Nigeria, somewhere far away from home and screamed my name.
Which Nigerian celebrities do you look up to?
I really respect Genevieve Nnaji and Yinka Davies.
Different strokes for different folks; some people love indulging in shoes, jewellery or maybe even hair, what is your own impulsive weakness?
I love clothes. I love to mix and match stuff. I love to play dress up. Sometimes, I just call my friends over and we dance and sing and play dress up. Once, I even called over a photographer to do a random photo shoot for us. It was fun. I don't really like makeup unless we're playing dress up. My go-to look is to just have eyeliner on, fill up my brows and no powder even.
In that case, what's your favourite shopping destination?
I always find what I love in Mobo's and Distinctive trends.
Any words for your fans?
Keep believing!
Photo Credit: BellaNaija | Ifan Ifeanyi Michael for Think PR