After the Africa Fashion Week London 2013 we saw headlines all over Africa and beyond like "Africa Fashion Week London rounds up in Style" and "The Runway Comes Alive t Africa Fashion Week London". Here, for the next couple of days we are simply going to be taking a look at some of our favourite designers from the fabulous week that was.
The event, which took place from the 1st – 3rd of August 2013 at the Old Truman Breweries, London, had designers from all over Africa showcasing their stellar pieces to eager and expectant fashion enthusiasts. From Nigerian designers like Ella and Gabby and Asake Oge to South Africa's Thula Sindi, fashion designers brought their A-game to show that Africa is budding with extraordinary talent.
Today kicks off a few designers whose collections we loved and hopefully we can get your thoughts on the designs as well.
Ella and Gabby
First off, we would like to kick this walk down memory lane with a home grown designer. The Ella and Gabby label headed by Ada Mgbudem showcased their Autum/Winter 2013 collection "Tropical Sophistication". The last time it was featured on the BN Style page ti met a lot of great reviews and It was a treat to see the designs in action on the catwalk.
From tribal prints on floor length dresses to cute baloon shorts, the overall aura of femininity and colour really combined beautifully.
Ella and Gabby Tropical Sophistication Collection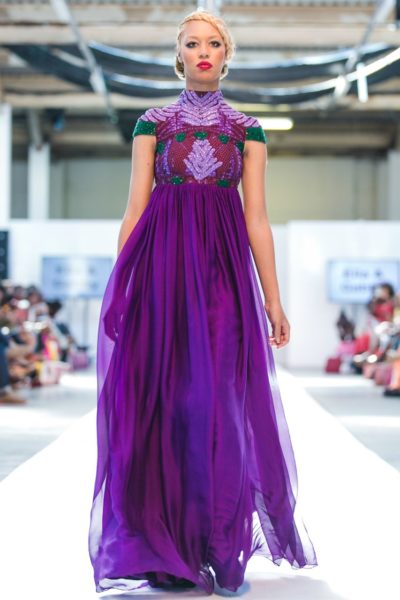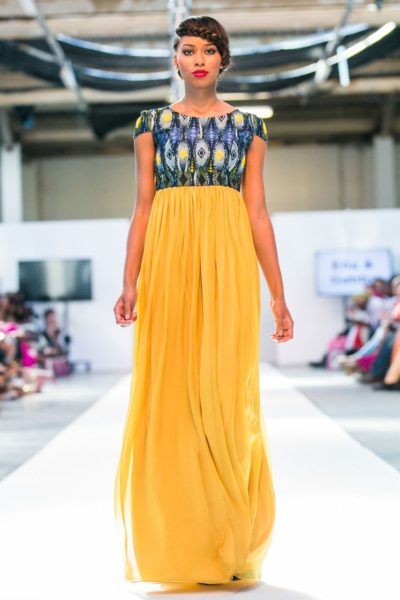 To find out more about Ella and Gabby please visit www.ellaandgabby.com | email [email protected] | Follow them on Twitter @EllaandGabby