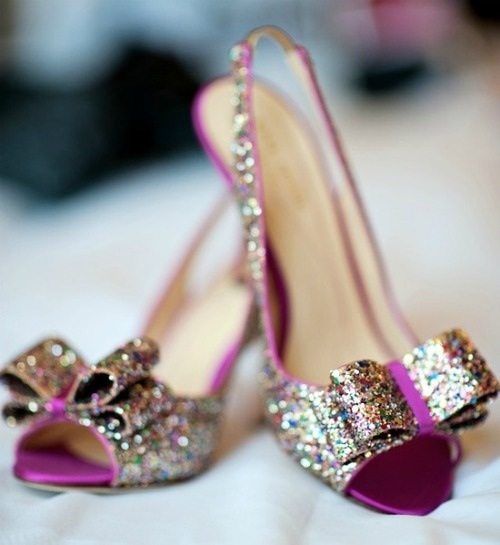 We have a winner for our 1st BellaNaija Weddings social media giveaway! Her IG and Twitter handle is:
@pricelessbabej
In case you missed it, we were giving away these classic wedding shoes: Kate Spade Charm bow glitter sling-backs.
Thee winner could pick any colour & any size!
There are 4 colours:
Pink (multi colored)
Silver
Gold
Blue
To win the person had to follow the rules listed: HERE
How we chose the Winner:
We used this randomizer to input all the correct entries from Twitter and Instagram (there were over 100!). Whoever's name came out  at the top of the list was the winner.
We have contacted the winner and she  has picked the size and colour of the shoes she wants and they will be with her in the time promised.
Keep your eye out for more competitions. Thank you so much for participating and we wish you luck for next time!
______________________________________________________________________________________
We love weddings as much as you do – get in touch for inquiries, inspiration & more!
E-mail: weddings (at) bellanaija.com
Instagram: BellaNaijaWeddings
Twitter: BellaNaijaWed
FB: BellaNaijaWeddings
Google +