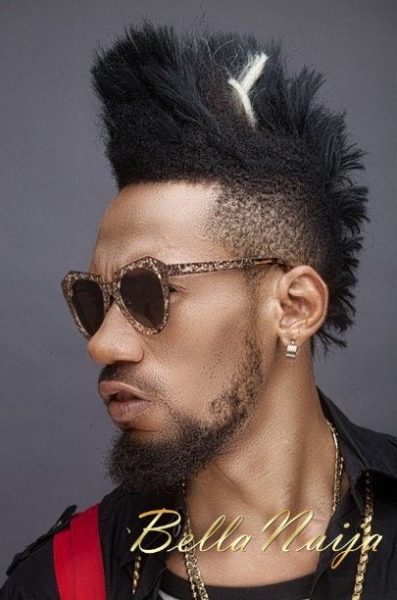 To some he's Chibuzor Nelson Azubuike, but to most, he's the 'Man of the year', Phyno. Starting up as a producer in 2003, a decade of passion and hard work has seen the "Ghost Mode" rapper/producer move from 'underground hype' to a household name in Nigeria.
Having produced for the likes of Timaya, Flavour, Ruggedman, 2Shotz, Bracket, J Martins and Mr. Raw, Phyno found his way around the industry and decided to move to Lagos in 2007 so as to increase his impact.
By 2010, the eccentric producer decided to try his hands on the other side of the booth, starting his own Rap career, and Indigenous Igbo Rap has never been so cool ever since. The multiple hits to his credit as a producer and rapper, Phyno is putting final touches on his official debut album "No Guts, No Glory" slated to drop before the end of 2013.
Invited for a sit-down at the Capital Dreams Pictures' office, Phyno opens up to Onos O about his journey in the music industry, life on tour, personal style, forthcoming projects and so much more.
Before you were "Phyno", you were Chibuzor Nelson Azubuike. What was growing up like for you?
I won't tell you that life was rosy and all that but it was actually fun. I grew up in Enugu. I did all my schooling in Enugu and graduated from IMT (Institute of Management and Technology, Enugu) with a degree in Public Administration. The only thing close to ever using my degree was my Industrial Training and I did it in a studio.
Where does your Rap moniker, 'Phyno' come from?
'Phyno' is my high school nickname. It was given to me by my close friends and it comes from the word, 'phenomenal'.
How long have you been in the Nigerian music industry?
E don tay oh! (laughs). I've been producing for quite a while, since 2003 but as an artiste, it has been since 2010.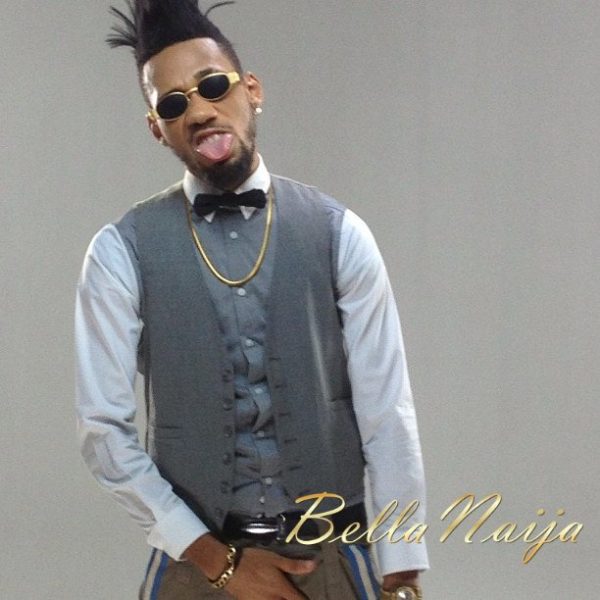 How has the journey to stardom been for you?
Between 2003 and 2007, I was actually one of the biggest producers in the east, you can ask anybody. But, I'm the type of person that doesn't stay comfortable in a spot for too long; I always like to step my game up. So, towards the end of 2007, I moved to Lagos and started 'the hustle' afresh. After working with some people and moving my stuff around, by 2010, I felt I was ripe enough to start making my own stuff.
Who inspired you to start rapping, after you had been producing for so many years?
I've always known I could rap but one of the people who had always been on my neck to record my own music was Timaya, from the first moment I started working with him. I would also say that Mr. Raw and M.I have a huge part to play as well. Those are the three major people that convinced me to start recording my own stuff, after hearing me freestyle in the studio.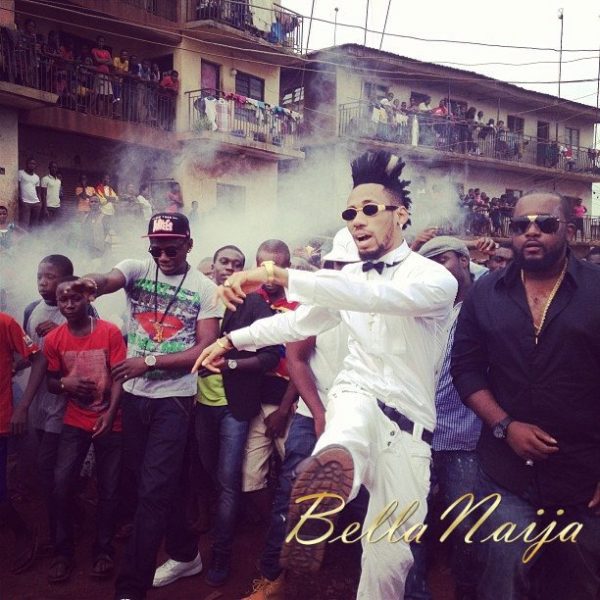 With the amount of buzz you have now, some influential critics said that you have stolen the throne of Indigenous Igbo Rap from Mr. Raw. How do you feel about that?
God forbid (laughs). Mr. Raw is my 'father' and I think I do a different kind of Rap music from him. People say I'm hard but I know I have my commercial potential as well. The only thing I have in common with 'Raw is that we speak Igbo and we rap, but if you really listen deep, we don't do the same kind of Rap music. The flows that 'Raw uses to attack beats will start cracking you up immediately while I, on the other hand, take my flows very serious. I hate it when people say that because 'Raw, even up till today, is somebody that I always look up to.
Since your single "Ghost Mode" featuring Olamide blew you up on the music scene in western Nigeria, rumours have arisen that you two are working on a collaboration mixtape or album. Can you confirm or deny them?
Initially, we were planning to work on a collaboration mixtape together. But, when I dropped my follow-up single, "Man Of The Year" (Obago) and Olamide dropped "Durosoke", the demand for our individual albums got so high that we decided to change our directions. We're still working together though. I just recorded something with him for his album that sounds even madder than "Ghost Mode". I know we are still going to work on the project but we just have to satisfy the fans first.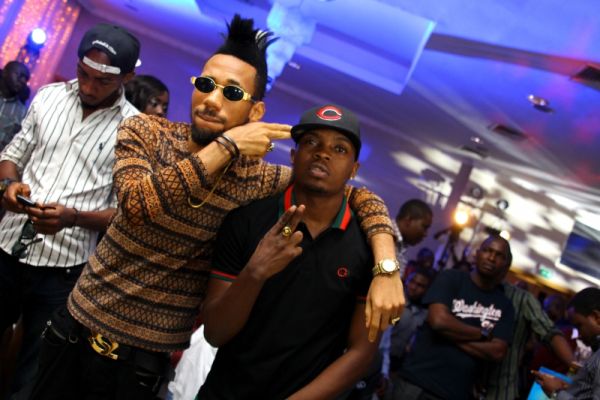 What's your relationship like with Illbliss and Clarence Peters?
They are more like family to me. I have a very strong affiliation with them, not really contract-based but we have an understanding. With regards to management, the same company that manages Illbliss, Chidinma, Ayoola and Clarence Peters – the Goretti Company – manages me but my label is Sputnet Records. Then again, I run my own company, Penthauze Entertainment which is also the stable of artists like Runtown. So, that's how everything goes but as for our relationship, it's just an understanding. We all know where everybody has to put in something so that's how it works for us.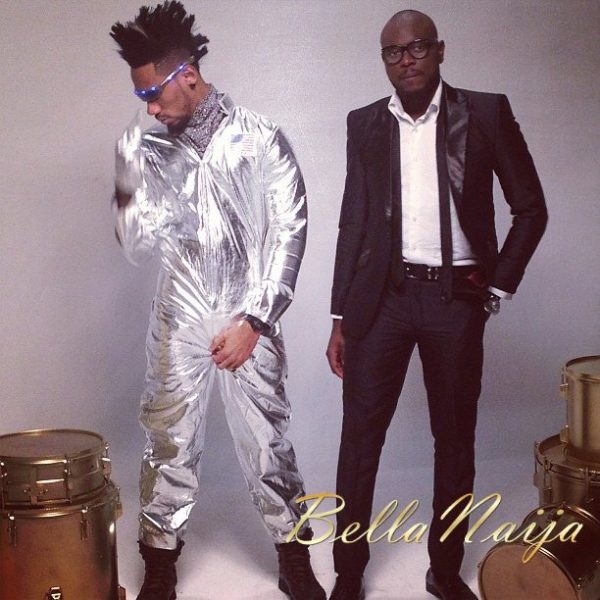 Having been in the industry since 2003 as a producer, what songs would you regard as some of your biggest hits?
I think one of the biggest hits I've produced has to be my own song, "Ghost Mode", because since 2003, I've been hustling and I've made big songs in the east. Since I came out, I've produced for almost everybody that came out from the east – Bracket, Flavour, J Martins, Mr. Raw, 2Shotz and Ruggedman, just to name a few, but those singles only reached a certain level. Another song I did that became a hit was "Life Anagaga" by Timaya featuring M.I.
From reading some of the comments on BellaNaija.com, it's obvious that ladies love Phyno. Are you single?
I'm single and available.
Are you enjoying the single life or are you looking for 'Mrs. Right'?
I'm still young.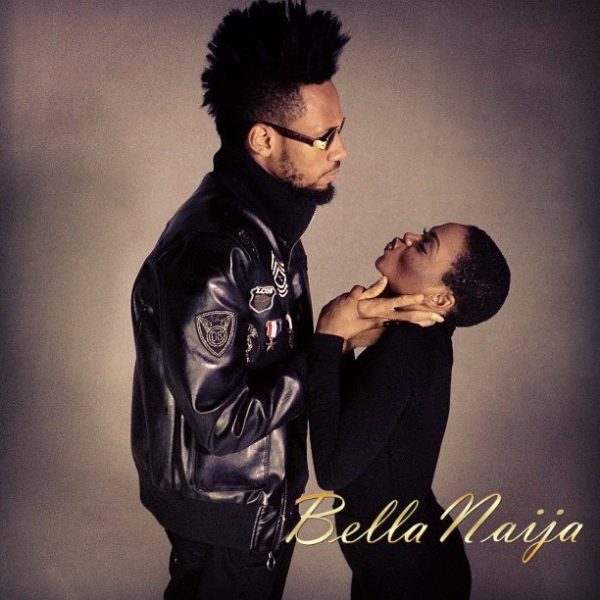 Do you have any celebrity crushes?
Genevieve of life! Genevieve Nnaji, the real Genevieve (laughs).
On the recently concluded nationwide tour with Star Music – 'The Trek' – you were billed to perform at a lot of their stops. What is life on tour like?
It was crazy. Apart from Agege, most of the venues that I performed at, I could actually perform ten songs back-to-back and my fans would sing along with me. I actually really enjoyed that tour very much.
Will you be on the road again anytime soon?
Yes, I will. We're doing the Hennessy artistry now and I'll be doing my South African tour by October. There are a couple of tours lined up already but with all of this, I still find time to squeeze in my own work because I really need to complete my album this year. Marketers are calling so I just really have to.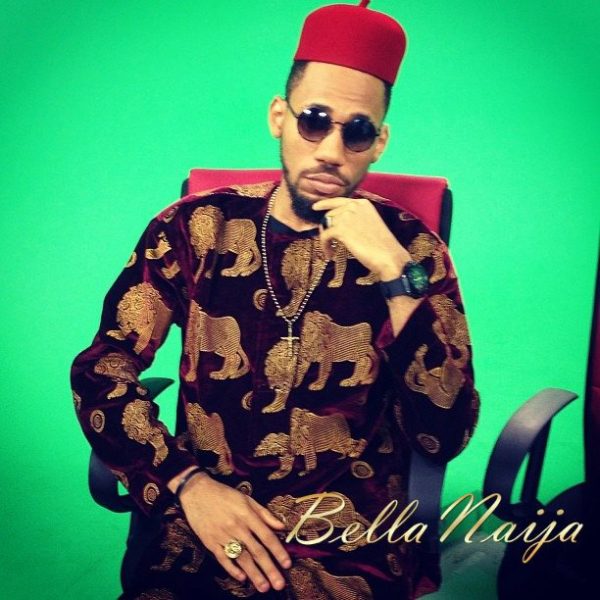 What's your debut album going to be called?
No Guts, No Glory.
Are there any artistes we should be expecting you to collaborate with anytime soon?
Yeah! I'm working on stuff with Ice Prince Zamani but the other big collabos are under wraps right now. I don't want to give away some of the surprises on my album.
Back to the tour, it's common knowledge that a lot of artistes get a lot of love – approached by fans and 'groupies' – most especially when they are on the road. How do you handle the girls who come to knock on your hotel room door?
It depends on the kind of artiste you are talking about. Yes, we do get a lot of love but forget about anything you see, I'm a loner. I like my privacy. So, if we enter a city during a tour, as an artiste, I stay on my own to prepare yourself for the show, that is, unless of course I have a friend to show me the town with or I want to play catch up with. Apart from that, with any other person, whatever happens is their business oh! (laughs) That's exactly how I see it because, as for me, my best friend is my headphones. Most times, I'm either working on new music or studying it so I can blow my fans away. Everybody has their own motives though.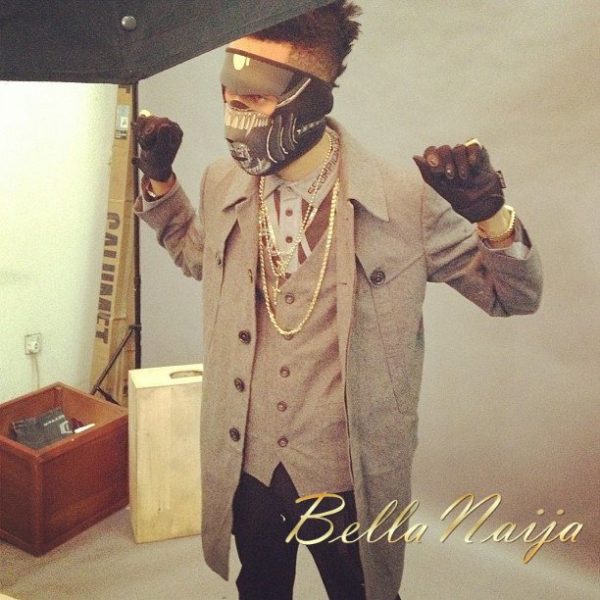 For a Hip-Hop act, you have one of the most eccentric fashion styles in the industry. How do you keep us guessing what you'll do next? Do you have a stylist?
Yes, I have a stylist but most of the stuff that you've seen me rock, I did it myself. Fashion is something that I know I have passion for. Sometimes, I look at things and think how I would have done them differently. So, instead of using someone else to do the experiment, I use myself. One good thing about it is that if you really want to achieve some things in styling, don't care about what anybody says. Do it once and you'll see that everybody will start doing it, even if it feels wrong.
From astronaut suits to flaunting a tattoo-covered chest, you've tried out a lot of different fashion. Are there any fashion items that you would never be caught dead in?
Hmm… (Long pause) The type of styling I do, I can almost wear anything but you can never catch me wearing a g-string, I'm sorry (laughs).I had to really think about it and I know that I'm the type of person that can come out wearing female clothes to achieve what I want but as for a g-string, no way.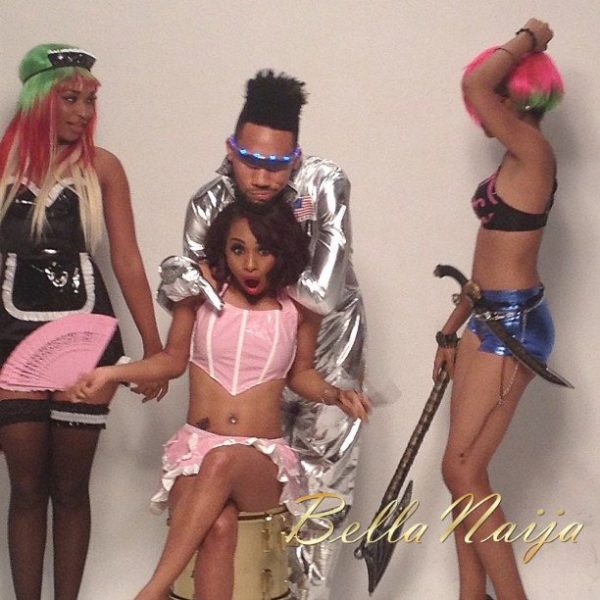 Who are your style icons?
I love Kanye West and Pharrell Williams. I love Fred Durst from Limp Bizkit – that's if he really wants to dress up though because sometimes, he can wear just a vest and shorts. There are just some stuff I pick but these are the three people. One thing I love about Kanye is his colour combinations. He really knows how to do it very well. Then, I love Janelle Monae's styling as well. She comes up with something very different and you know that she had to think before she comes up with her outfits.
How did you come up with your signature Mohawk hairdo?
I actually wanted to look different. I didn't want to look regular. It was also inspired and 'forced on me' by Clarence Peters. After I showed him a video of popular American drummer, Travis Barker and told him that I could pull it off; when we were about to shoot the "Anam Achikwanu" video, he insisted that I do it. So, that was exactly how it came up.
Critics have insisted that most of the tattoos we see in your music videos are not real. Confirm or deny.
They should find out for themselves.
With your iconic hairstyle, you've been compared to a cartoon or a superhero. If you were to be a superhero, who would you be?
Superman na, Superman definitely. I also like this guy, Venom, although he's not a superhero, from the Spiderman 3 movie. That's one person whose character I really like but Superman is number one.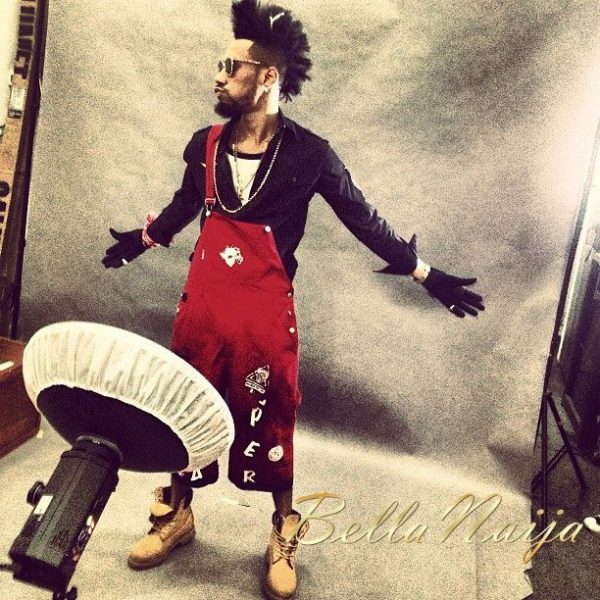 What's the next music video we should be expecting from you?
"Man Of The Year" (Obago) just dropped but I want to shoot my "Kush Music". People are saying that my tempo has been very very slow and I know that "Kush Music" is actually extra slow; but there's something about the song. When I went to Enugu to shoot the "Man Of The Year" (Obago) video, I actually realized that it's one of the biggest songs in the whole East. In fact, when we started the video shoot, my fans from the street where I actually grew up thought we came to shoot "Kush Music" and not "Man Of The Year" (Obago).They were actually disappointed when we they heard "Man Of The Year" on the speakers so I can't let them down. I'll be shooting it in Lagos though.
Will we ever see you take a shot at any other industry, acting maybe?
It depends on the kind of pay involved. Igbo blood, what do you expect?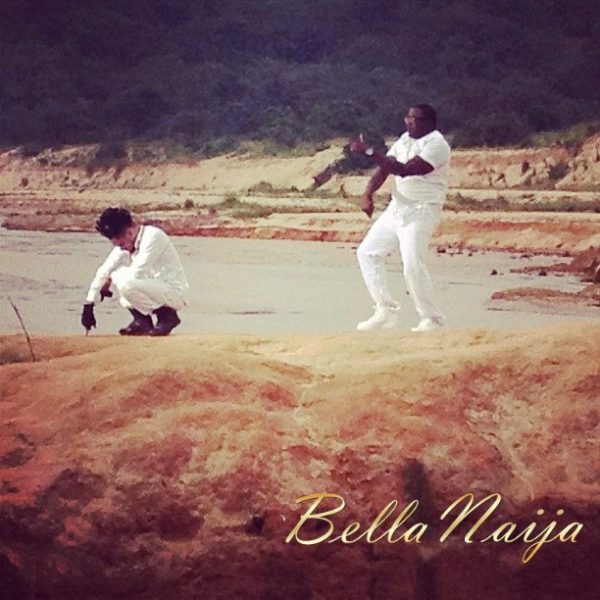 We loved chatting with Phyno and from BellaNaija, we wish him the very best!
Phyno Feat. Olamide – Ghost Mode

Phyno Feat. Mr. Raw, Timaya, Flavour & M.I – Multiply Remix

IllBliss Feat. Phyno – Anamachi Kwanu

Phyno – Man Of The Year (Obago)

Phyno – Shutdown

Lynxxx Feat. Ikechukwu, IllBliss & Phyno – Eziokwu

Ayoola Feat. Phyno – Ochanya