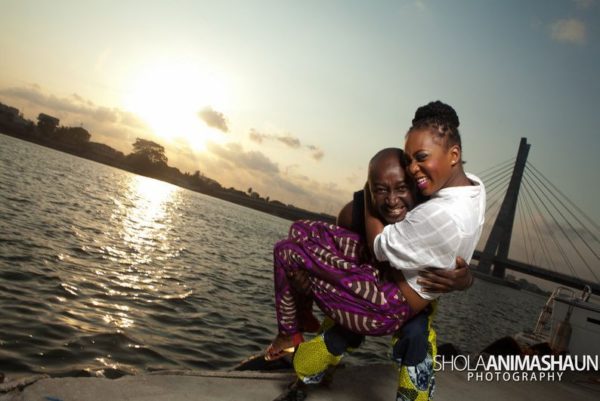 2013 is definitely the year of celebrity engagements and beautiful weddings.
Big Brother Nigeria winner Katung Aduwak and his sweetheart Raven Taylor have released their fun-and-sweet pre-wedding photos.
The couple who have reportedly been dating for over 2 years are set to tie the knot this August in Chicago, USA.
Check it out!