BellaNaija presents "Celebrating You! Class of 2013." A few months ago we called for submissions of graduating students who had excelled in their course of study. We acknowledge the fact that everyone who has graduated this year is a winner. We, therefore, want to celebrate people who have gone over and above the norm. People who have gotten meritorious distinctions and awards from their institution of study. We hope that you are inspired and we look forward to receiving more entries.
Ifeanyi Ukwuoma's story is extraordinary. His father worked in public service and his mother supported through her food trading business. While Ifeanyi was in primary school he was always flunking his classes. He even had to repeat primary 4 because he did quite poorly. That was the turning point for him because he determined to excel going forward and that's exactly what he did. We hope you are truly inspired by his story.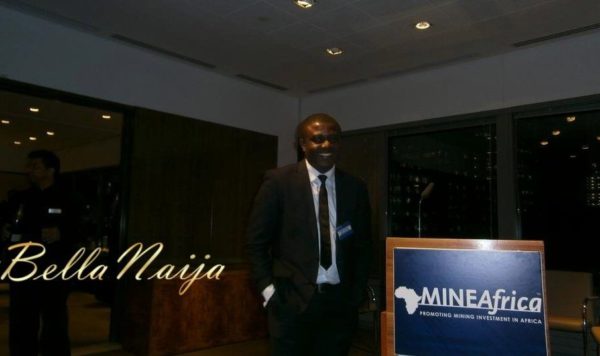 Academic Journey
For every exam I wrote back in school, I always came out at the bottom of the class. This made me to repeat primary four and I tore my report sheet before I got home. Of course, you can be sure I got the beating of my life. Everything changed after I read James 1:5 in the Bible, 'if any of you lack wisdom, let him ask of God, that gives to all men liberally, and upbraided; and it shall be given to him'.
To the surprise of my teachers and classmates, I made a fascinating transition to coming first at every examination. I got into Lagos State Model College, Kankon, Badagry and I continued with this positive trend. While in SS2, I participated at the Bournvita Brain Match Schools' Competition as well as represent Lagos State at the 2nd NNPC National Quiz Competition. For my SSCE, I came out with seven distinctions and was admitted into the Federal University of Technology, Owerri to study Geology. I graduated among the top students of my class with a CGPA of 4.13 out of 5. During my final year semester, I participated at the 2008 SHELL Geosciences Summer School at the University of Port-Harcourt in Rivers State.
European Commission Scholarship
After my bachelor degree, I decided I wanted to study for my Masters degree in either the US, Canada or anywhere in Europe. Funding was a major obstacle as I did not know where to get the money. I stumbled on a scholarship initiative administered by the European Commission for students coming from developing countries (including Nigeria) to study for a postgraduate program in several European universities. The selection criteria was very stringent and competitive. It was solely based on exceptional academic grades during your bachelor program and you must clearly show with your research proposal an ability to carry-out a scientific/technical research. Luckily, I was selected from Africa for this scholarship which covers tuition fees, living expenses, travelling, housing and insurance costs.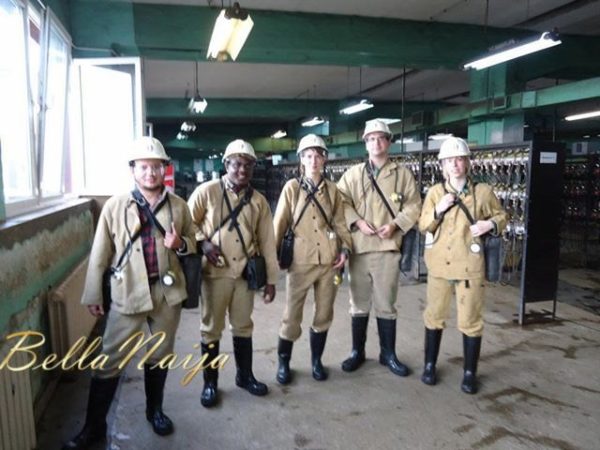 For the first year of my program, I had to study in about five European Universities for nine months, spending about two to three months in each of them. I studied in Poland, United Kingdom, Netherlands, Hungary and Germany. After the first year, I got a certificate signed by all participating universities. For the second year of the program, I had to choose two of the universities to study for a period of six months each which would eventually award me the double masters' degree certificates. So, I studied at the Delft University of Technology, Netherlands (Msc Applied Earth Science) and the University of Exeter (Camborne School of Mines), United Kingdom (Msc Mineral Resource Management).
The entire program was really stressful as it has to do with a lot of travelling and studying several technical subjects that I had no prior knowledge about.
Going Forward
For the future, I want to do mining. Nigeria is blessed with vast mineral resources that could be used to lift communities out of poverty if managed properly. With my master's degree in mineral resource management, I hope to be part of the few championing the change in the mining industry in Nigeria. I am opened for further collaboration in this respect. So far, one thing I do know now beyond any reasonable doubt is that regardless of where you are coming from, if you work hard enough and you are passionate about it, sooner or later the effort would bring forth the reward.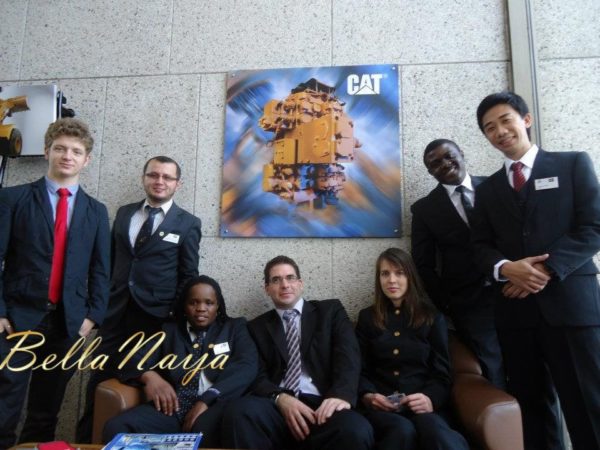 Fun facts:
I am a die-hard fan of M.I. and I love the T.V series 'Everybody Hates Chris'.
__________________________________________________________________________________
If you want to be part of this inspiring and amazing feature or if you know someone who is part of the Class of 2013 who should be featured here, please send an email to features(at)bellanaija(dot)com. We look forward to reading from you and sharing your academic excellence.