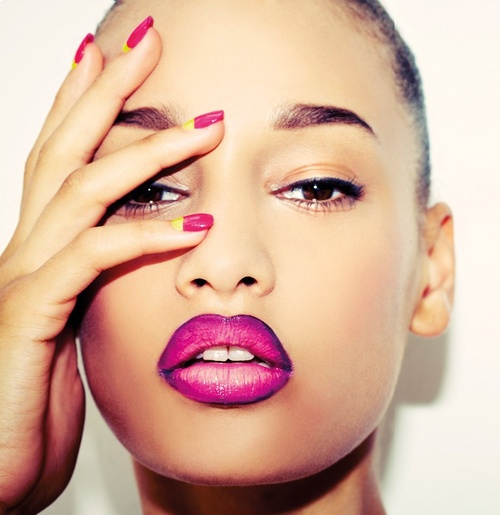 It is surprising how one word transferred from the French to English vocabulary can cause an uproar in both fashion and beauty. Taken from the French word Ombre /ˈämbər/ which means "shaded", this trend has being welcomed with open arms and can be seen everywhere – from the international runways and hair trends to nails and editorial spreads and even in food.
To the layman, ombre is defined as the side by side arrangement of colours from the darkest to the lightest. But with every season that rolls by, the Ombre trend reinvents itself. Now, it is no surprise to see complimentary colours in different tones and families used.
Surprising to note, this trend has actually been with us since the evolution of makeup, but no particular name was used to describe it. More often than not, our encounter with ombre was in makeup, via the 'two-toned lips' (called that because only two shades were used to achieve it).
The easiest way to take part in the ombre trend is by sporting an ombre lip. Using soft, pastel colours or vibrant and pulsing colours, this lip can be worn anywhere.
Is it difficult to achieve? The answer is no. It is actually quite easy. But before you proceed though with your shading, you must keep these in mind.
It is always better to use a lipstick for this due to the thicker, denser formulation as opposed to a lip gloss which has a lighter consistency and moves around easily.
For the first timers, choose colours in the same family e.g. Wine, vibrant pink and pale pink.
For the lightest effect for your inner lip, white can be used. Products for this are NYX jumbo pencil in Milk and the white cremes in the MUFE Flash palette and Magnolia Infinity palette.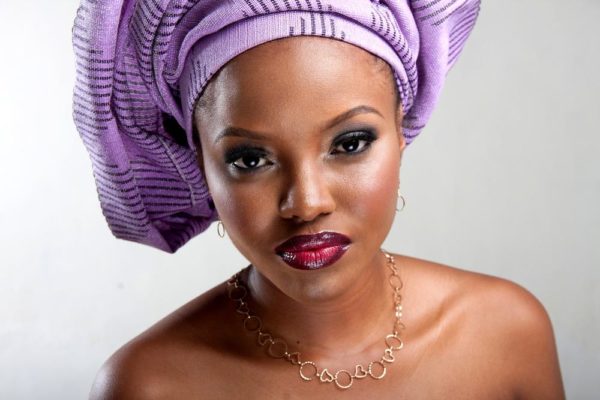 Now that we have got that down, here are 6 easy steps to achieving the perfect ombre lip.
Choose the shades of lipstick you would like to use.
Divide your upper and lower lips into 3 imaginary horizontal lines.
Apply lip liner to your lips in matching shades to the lipsticks in the 3 sections (with the darker shade at the outer corners and the lightest in the inner area of the lips).
Using a lip brush, apply the lip shades generously on top of the matching pencils.
The final step is to put your lips together and lightly but firmly rub them together blending the edges of the different shades together.
Use a lip brush to achieve a smoother finish.
Need something more visual? Then watch Jackie of LilpumpkinPie05 achieve a dramatic ombre lip with purple, orange & yellow.

If you have any tips on how to achieve an ombre lip don't forget to share it with us. Have a great day.
Video Credit: LilPumpkinPie05
Photo Credit: Barbara & 1923 | Sarah Ogunbor | Imancosmetics