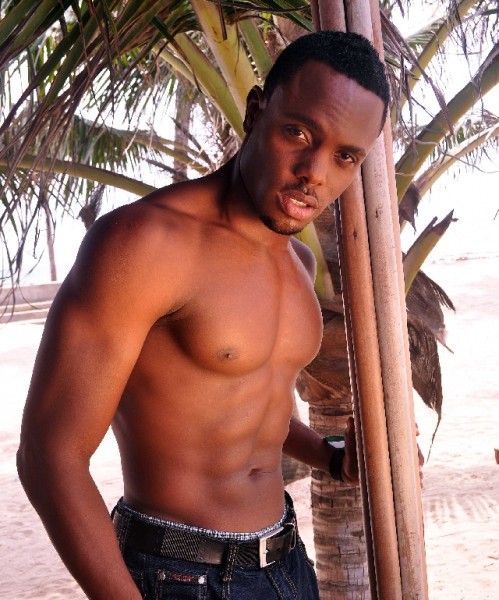 Melvin Oduah's rise to fame in the entertainment industry has been a tedious journey but the fruits of his labour have recently begun to blossom since he was a finalist in the recently concluded Big Brother Africa Season 8 – "The Chase".
Although he's a model and actor, Melvin's first shot in the limelight was when he was a runner-up in Gulder Ultimate Search Season 6 – "Horn Of Valour". The rising star who was balancing his Bachelor's degree in Industrial Chemistry at the University of Port Harcourt with his modelling career, decided to take another shot at the limelight when he participated in the Mr. Nigeria pageant in 2011. He was also a runner-up in that competition.
But, in his travails in the entertainment industry, he still managed to acquire a post graduate diploma in Business administration from Lagos State University. With a fighting spirit and emboldened by his various successes, Melvin decided to give Big Brother Africa a try. 
Although he emerged a finalist and not a victor yet again, Melvin decided to sit with BN to tell us a little bit about his experience in the Nigerian entertainment industry and Big Brother Africa.
What was the reception like the moment you got back home to Nigeria?
First of all, the love that they showed us (along with Beverly Osu) at the airport was amazing. I didn't expect anything like that. I have never seen anything like that in my life. Immediately, we got outside, the crowd was something else People were popping champagne on us, trying to drag us. If not for the security, I don't know how it would have been. It was so awesome. It gives you that impression that people actually love and appreciate you.
What are some of the craziest things you've heard about yourself since you got back?
I've heard a lot of things. Some people ask me – 'For 91 days, that character you pulled there, was it really you?' I get surprised by these type of questions because who on earth can pretend non-stop for 91 days? Nobody can. The Melvin you saw on Big Brother Africa, that's the real Melvin.
Oh! The Dillish question keeps coming every time. "Melvin, what's wrong with you na? Why you no bring Dillish come back?" Some questions are always very funny, you know. Everybody always asks that question about Dillish.
And, what's your answer to that question?
I tell them how it is, you know. Dillish came into the Big Brother house, letting all of us know that she had a man at home, that she has been dating for four years. She used to tell us how far they have come and how many deep things he has done for her. So, she made it known that she was not looking for a relationship in the house. As a person, I respect people's decisions and their own opinions towards things. So, I respected that. It's not as if I went into the house saying, "I'm coming here to find my life partner."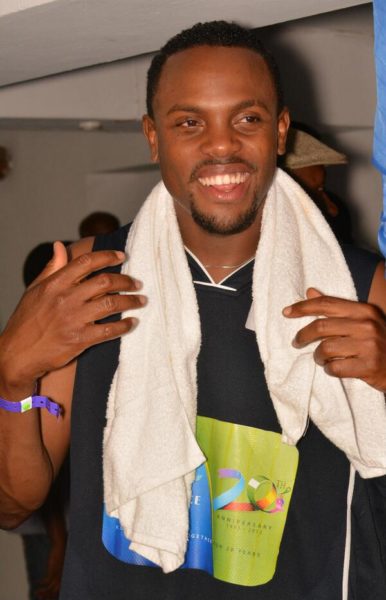 Are you saying you didn't develop any feelings for Dillish in the house?
No. Dillish and I were very close. We were cool all through, played and did a lot of things together. We were just cool friends. Housemates that were very fond of each other.
Do you find Dillish attractive?
Definitely. Who doesn't find Dillish attractive? She's a pretty girl.
Given that you were respecting her decision to not affect her relationship outside the house, how comfortable was it for you putting yourself in the 'friend zone' to this "Pretty girl"?
Ah! C'mon! There are a lot of people that are out there that I know I can have nothing to do with but I'm still very attracted to them. You can't just help but appreciate beauty. There are a lot of them; so many people I can call, even people that are close to you, married people that are still attractive and are very nice; that look so good you can't help but admit it. But, you know it deep within you that you can't do anything with this person and that's how it is with Dillish. She's very pretty, has a very nice body and everything but it's not easy and it's something you have to have at the back of your mind, "Hey! There's nothing else that can happen. You guys are just friends. That's how it is.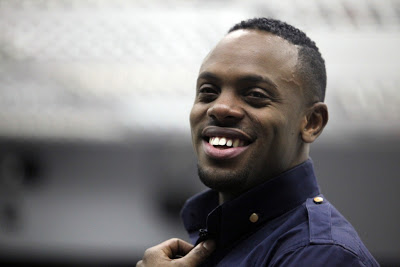 What are the top things you have gained from this Big Brother experience?
I would say that I have garnered more fame, gotten a career uplift and much more love from my people.
You were a model/actor before you got into the house. What's the next move career-wise?
I've always been an entertainer so my career is going to step up. I'm going to be doing more movies and explore other aspects of entertainment – presenting, hosting events – I mean, you're going to be seeing more of me.
Before Big Brother Africa season 8, you had already been a very close runner-up in two Reality TV projects – Mr. Nigeria in 2011 and Gulder Ultimate Search in 2009. Why did you still audition for Big Brother Africa?
Well, everyone that is in that position, I believe will want to vie for higher spots. Big Brother Africa is the biggest reality TV show you can think about in Africa right now. So, after participating in these two, if I were to go for any other to take make entertainment career to greater heights, it had to be Big Brother. I mean, how can I not want to go for that?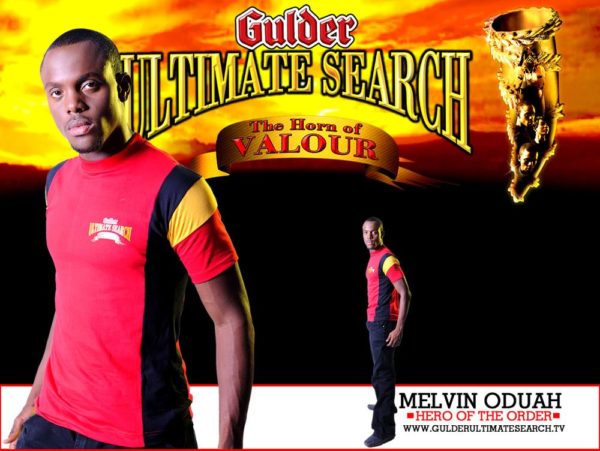 Big Brother Africa would mark as the third time you are a runner-up in a big competition. What do you think that you have been not doing right that has gotten you into the competitions as a contestant but not as a victor?
Absolutely nothing. I wouldn't use the phrase – "not doing right" because I don't think there's anything like that. I believed what happened was destined to happen. I was a favourite in Gulder Ultimate Search as well as in Mr. Nigeria but I didn't win. There's something I always say, "If something is yours, it's definitely yours. But, if it's not yours, then it's definitely not yours. There's nothing you can do about it."
If I had won Gulder Ultimate Search or Mr. Nigeria, I probably wouldn't have been selected to be a part of Big Brother's big platform. Everything happens for a reason.
Do you think, in another two years for example, we'll be seeing you in another Reality TV project?
Right now, I am not in a rush to jump into any reality TV show. For now, it's not in my plans.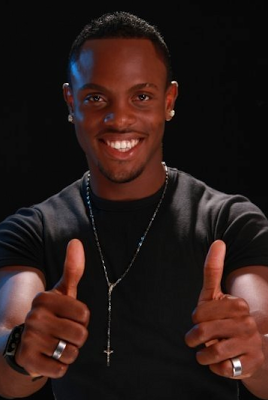 Do you miss any of your fellow housemates from Big Brother Africa?
Definitely. You have no idea. I miss all of them so much. And, I saw this coming in our final days in the house. The nearest opportunity I have to catch up with housemates, I will definitely embrace it.
You've been modelling since 2008. Are you still going to venture into your career as a model?
Yes, but right now, thanks to this platform, I won't be looking towards just a modelling contract, it will be more of endorsements; endorsements from these companies that have been using me and those that haven't yet.
A lot of fans love your physique. How do you keep fit?
First, I will have to say I'm blessed. I'm blessed with a good body. I have a natural good body structure. I look at myself and I don't do half as much as a lot of people do to keep themselves in shape. I work out although I'm not too consistent.
Are you single?
I'm single and not searching.
What does that mean?
There might be something coming up so that's why I'm not searching.
Do you have any celebrity crushes?
Kim Kardashian.
In hindsight, what would you have done differently in the Big Brother house?
I didn't regret anything whatsoever. I went there to have fun and to have a fulfilled experience and that's exactly what I did. I am happy with everything that happened. If I was to go there again, I would do the same thing – be myself.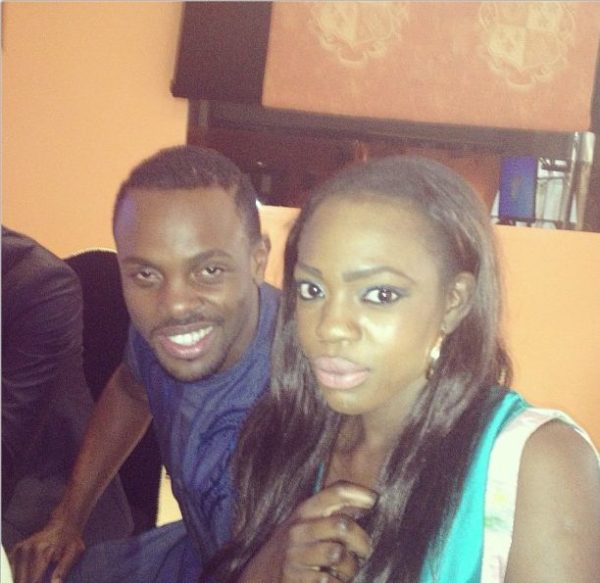 Being that you were such a favourite on Big Brother and on your other reality TV projects, have you concerned having your own TV show where fans can follow up with your daily hustles?
Yes, there are a lot of projects I have in mind. I have actually considered that as well.
In the course of 91 days in the house, although you flirted, you managed to not have any strong romantic involvement with any of the housemates. Why was this so?
Different circumstances caused that. I'm not ignorant of the fact that some of the female housemates flirted with me but different circumstances hindered a lot of things. For example, in the case of Maria, she opened up about her feelings for me a little bit late because I ended up switching houses right after. I really didn't see anything like that coming. When we started getting close, unfortunately she was evicted.
What advice do you have for people who are looking up to you?
In life, you don't need to pretend to be who you are not. You should always try to be yourself no matter what and you should always put God first in what you do. With God, you will actually climb to where you want to be.
It was fun chatting with Melvin and from BellaNaija, we wish him the best in his future endeavours.
Photo Credit: BellaNaija