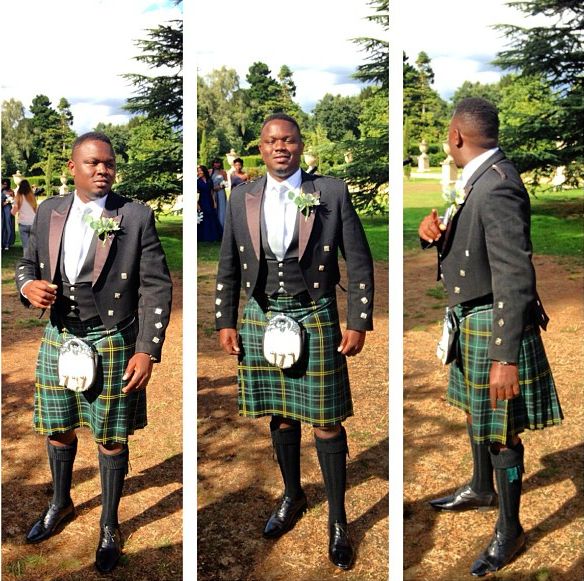 When you are in Scotland, you dress like a Scottish, right?
Music superstar Dr. Sid just shared a photo of his look to a Scottish wedding.
The rap star who was among the groomsmen, wore a black tuxedo blazer, a white shirt, a black waist coat, a green-black-and-yellow checkered kilt, a knee length pair of socks and black shoes.
As it is a tradition in Scotland for most men to wear kilts on their wedding days, Dr. Sid didn't look out of place.
Did he pull of the look? Let us know!