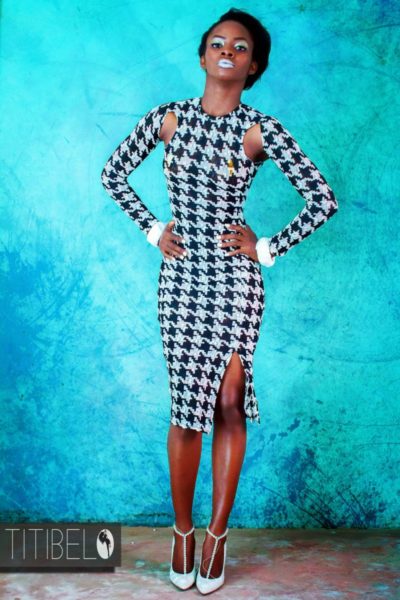 The eponymous Nigerian label Titi Belo presents its 2013 Summer collection – The Envy Collection.
Owned by Titilayo Shotile-Belo, the collection brings forth designs that is perfect for the modern woman. The Titi Belo woman has iconic strength and beauty, versatility and is not intimidated by adventure.
According to the designer, the collection is made up of several pieces which reveal areas of the body that most women do not feel confident enough to flaunt thus making the wearer a subject of envy.
It radiates sensuality, energy, modernism and feminity. The collection experiments with textures, silhouettes and sculpted cuts; featuring sheath dresses, culottes, fitted high-lo dresses with "peak a boo" cutouts. Other key looks include the military-inspired and pearl embellished play-suit, the reverse evening jacket with stringed pearl detailing and the knotted high-low dress with a surprising twist.
Check it out.
Photo Credits:
Photographer: Ekene Atueyi
Models: Chibuzor Omelebele, Dami Babajide
Stylist: Funke Ajomale (iamLisaRouge)
Stylist Assistant: Shalewa Belo
Makeup Artist: O.B.S makeup by Slyvia.