On Saturday the 21st of September, what started off as a serene Saturday afternoon has become a protracted tragedy for the world. Terrorists linked to the Al-Shabab group in Somalia attacked the Westgate Shopping Mall in Nairobi, Kenya. The attack started about noon with between 10-15 suspected terrorists throwing grenades and firing automatic weapons. Women and children who were just having a leisurely Saturday afternoon at the mall were killed in this vicious attack.
The violent attack has been reported to be a response by the militant group to Kenyan intervention in the Somali crisis. Al-Shabab had previously threatened to attack Kenya if the Kenyan government did not withdraw its troops from Somali soil.
Amongst the lives lost in ongoing attacks on Westgate include prominent Ghanaian poet Kofi Awoonor– who was attending a literary festival in Nairobi. Persons of various nationalities have been reported dead – Britons, French, Dutch, South African, Canadian, Indians as well as Kenyans. President Uhuru Kenyatta also lost his nephew.
Security reports coming from Westgate allude that there's a British woman in the ranks of the terrorists. Although it has not been confirmed, reports say that Samantha Lewthwaite is one of the terrorists. Samantha was married to one of the London 7/11 terrorists.
According to witnesses on the scene, the militants directed their attacks specifically at non-muslims as it was reported that muslims were asked to leave the mall.
At the moment, over 60 people have been reported dead with over 170 people injured and the death toll keeps rising. Kenyan security operatives have released a report saying that the attack is over. However, over 51 people are still reported missing and as such there's cause to believe they're still being held as hostages.
Some witnesses said the militants told Muslims to leave and said non-Muslims would be targeted The official death toll stands at 62 and more than 170 have been injured. There are fears the death toll will rise further.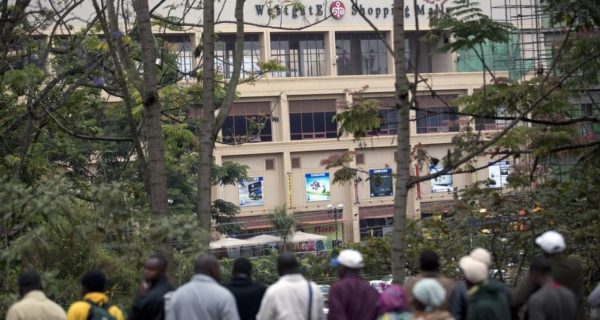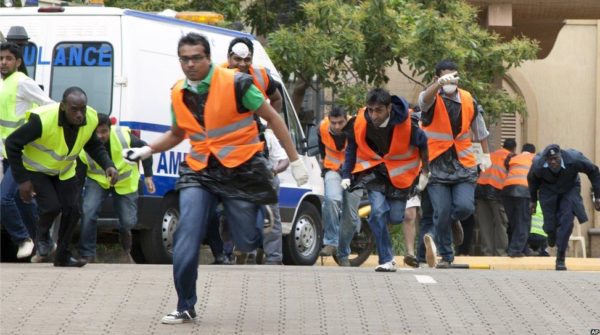 Our hearts go out to our brothers and sisters in Kenya. We hope the perpetrators of this dastardly act will be brought to book as soon as possible.
Let us stand together and raise our voices against terrorism and wickedness.
Photo Credit: bbc.co.uk